New Project Alert!!!!
Optiven Introduces Success Gardens Phase 2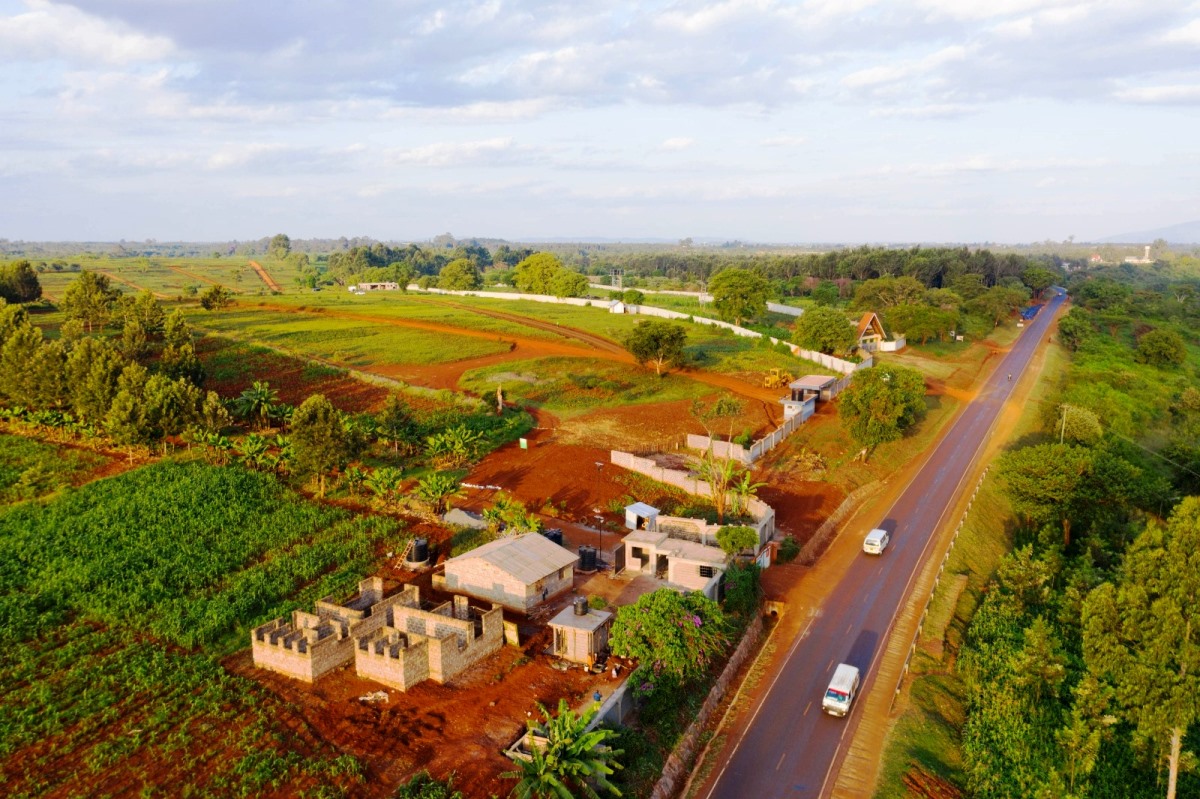 This is an extremely exciting project that will help you to live in one of the most serene environment in the neighbourhood of Nairobi City.
---
COMMERCIAL PLOTS
The property touches tarmac which means a

ccess to the property is easy.
Frontage will be commercial for those desiring:

To develop residential and commercial apartments.
To build a mini commercial centre which shall be sold to a willing buyer to develop.
Theme Park to ensure the children growing in this environment have a place to have fun and leisure for the parents.
Daycare to cater for the young children within the Success Gardens Phase 2 Community.

The commercial plots will be available for sale to those who are looking forward to create wealth in the near future as the National Counties open up and population grows.
To demarcate the commercial and residential shall be a stone or panels perimeter wall
Commercial plots prices will be dependent on the size. These shall be discussed with the interested customers.
---
RESIDENTIAL PLOTS

To create Posh Living; Optiven shall pump massive investment to develop the project to a GOLD – LEVEL STATUS with the following proposed Value additions:
Beautiful gate ( Success Gardens Phase 2)
Compacted Murram roads and culverts on these roads.
Trees will be planted along the main roads for aesthetics and freshness of the environment.
The Stone Perimeter wall enhances security around the Gated Controlled Residential Area.
Water reticulated to every plot for ease of building.
Electricity on site for customers to connect to their plots.
Security guards at the gate until project handover to owners.
Caretaker on site until project handover to owners.
Installation of solar street lights along the mains.
The project shall have a sizeable green zone of 12 acres which shall be owned, developed, and managed by Optiven.
---
LOCATION
The project is strategically located only less than 7 minutes from Blue Post Hotel Thika; off exit 18 of Thika Superhighway and right on Gatanga Rd.
The property is situated near the award winning project Success Gardens by Optiven that is sold out and customers are now building their palatial dream homes.
---
TOPOGRAPHY
The property is in two ridges and it's slanting towards the center. It's well drained so no water stagnation.
---
NEIGHBOURHOOD
The Property is 12 minutes to Thika Sports Club.
14 Minutes to the nearest Golf Course.
18 minutes to Braeburn International School
High end Hospitals within the vicinity – Mater Hospital, Karen Hospital and Gertrudes Hospital.
---
Price Guide For The First 50 Plots  (1/8th Acre Plots)

Cash within 7 days for will be Kshs. 2.995M
Payment in 3 months will be Kshs. 3.1M
Payment in 6 months will be Kshs. 3.2M
Payment in 12 months will be Kshs. 3.395M
---
Register with zero deposit to be given priority and enjoy early bird prices by indicating your interest
Optiven, Inspiring Possibilities.
#22YearsOfTransformation
#InspiringPossibilities
Kindly Share>>