Nature of Investment
Dollar Point Commercial Center is strategically located on tarmac, along Namanga highway. This project is positioned in a dominant business Hub. The commercial center boarders the existing town center. This is a central congregation center, tourists' stopover and professionals' meeting point. The traffic is heightened by the recent upgraded road from Tanzania to Nairobi.The Namanga highway is the next best frontier as the E.A border city takes shape. This highway will be equal to compete in attractiveness just like Thika super highway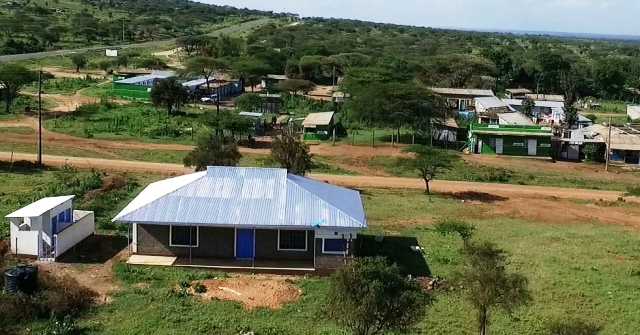 Why Investment opportunity At Dollar point Commercial Center?
Dollar point has the capacity to accommodate a petrol station and a takeaway eatery to capture people and attract business. There are other investment opportunities that an investor can initiate:
Hardware shops
Shopping Malls
Hotel (Mid-level)
Petrol Station
Timber yard/ construction yard.
This project is value for money for anyone thinking business for today and near future Easy access.
Project Location & Viability
Strategically located along Namanga Road, On Tarmac in an existing and vibrant shopping center.
Investment Offer
Dollar Point is located in a super viable location for a few lucky investors. One may contemplate, how do I secure this piece of a great future?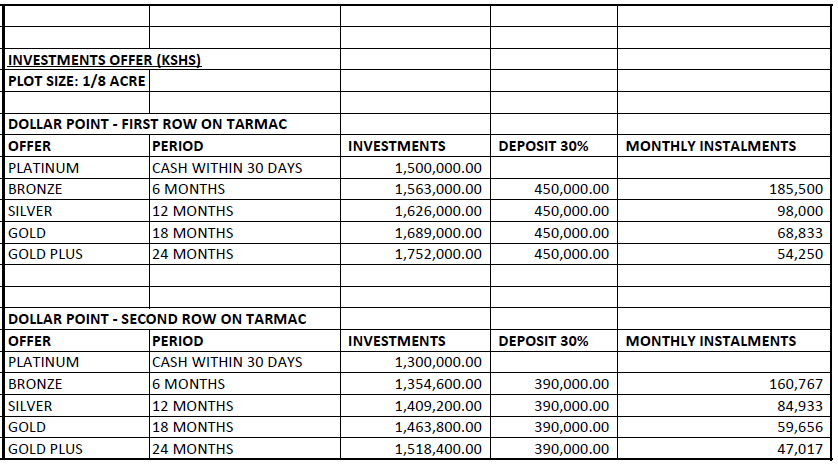 ---




---
Enquire More on Dollar Point Commercial Gardens

---
Contact Us
Optiven Limited
Head Office
Barclays plaza Loita street 14th floor Wing A
Branches
Ruai: Dune Plaza, 2nd Floor.
Kitengela: Milele Centre 2nd Floor, Room 35.
Postal Address: P. O Box 623-00600 Nairobi, Kenya
Tel: 0790 300300 , 0723 400500
Email: info@optiven.co.ke