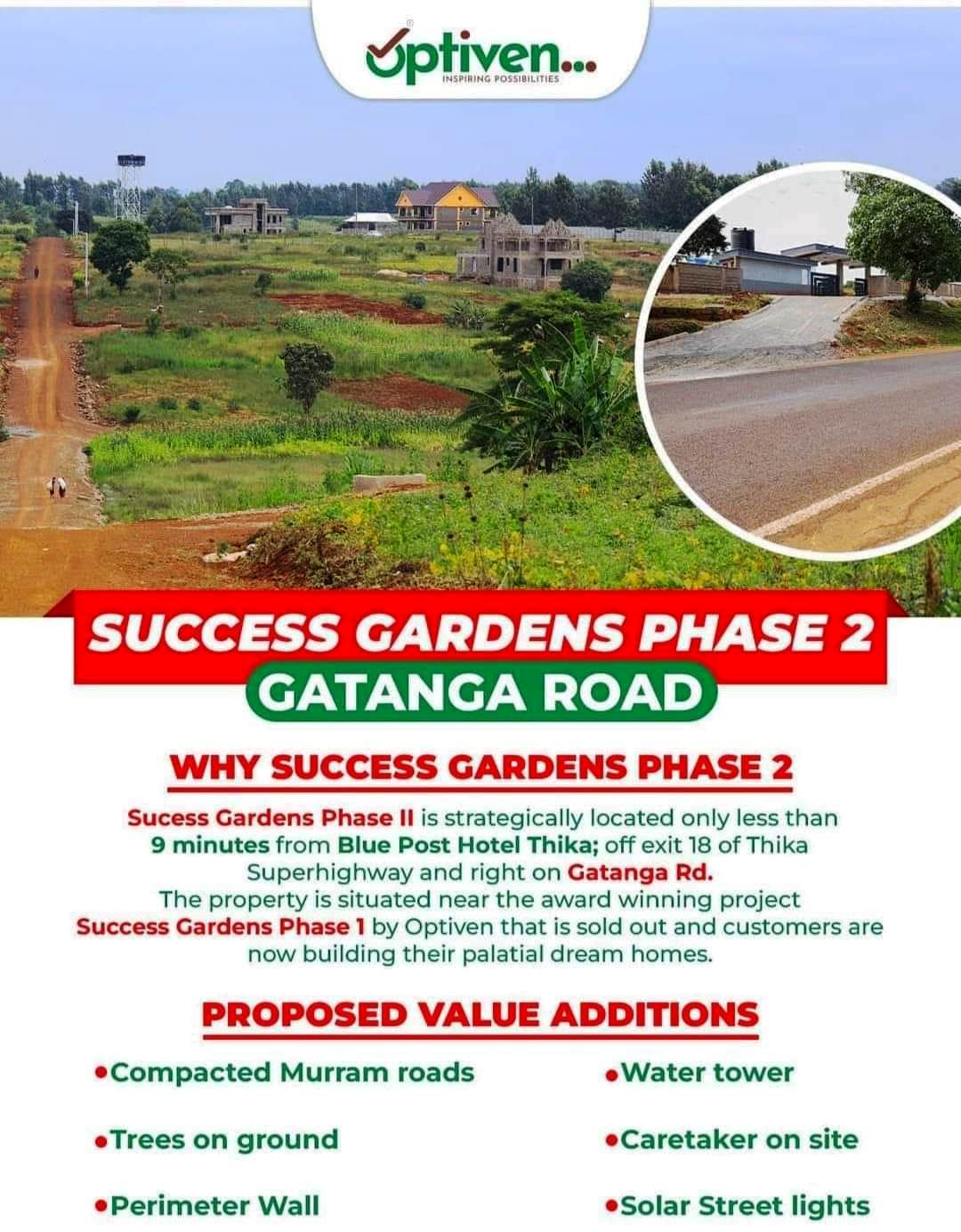 Success Gardens Phase 2 was launched on 6th July 2023 after a successful uptake of the Success Gardens phase 1 launched 2 years ago. The strategic project is particularly favoured by investors due to its proximity to social amenities and the capital.
George Wachiuri Founder and Chief Executive Optiven Group insisted the project is located in a vibrant and thriving neighborhood and we had selected this location to ensure our residents enjoy convenient access to schools hospitals and recreational facilities.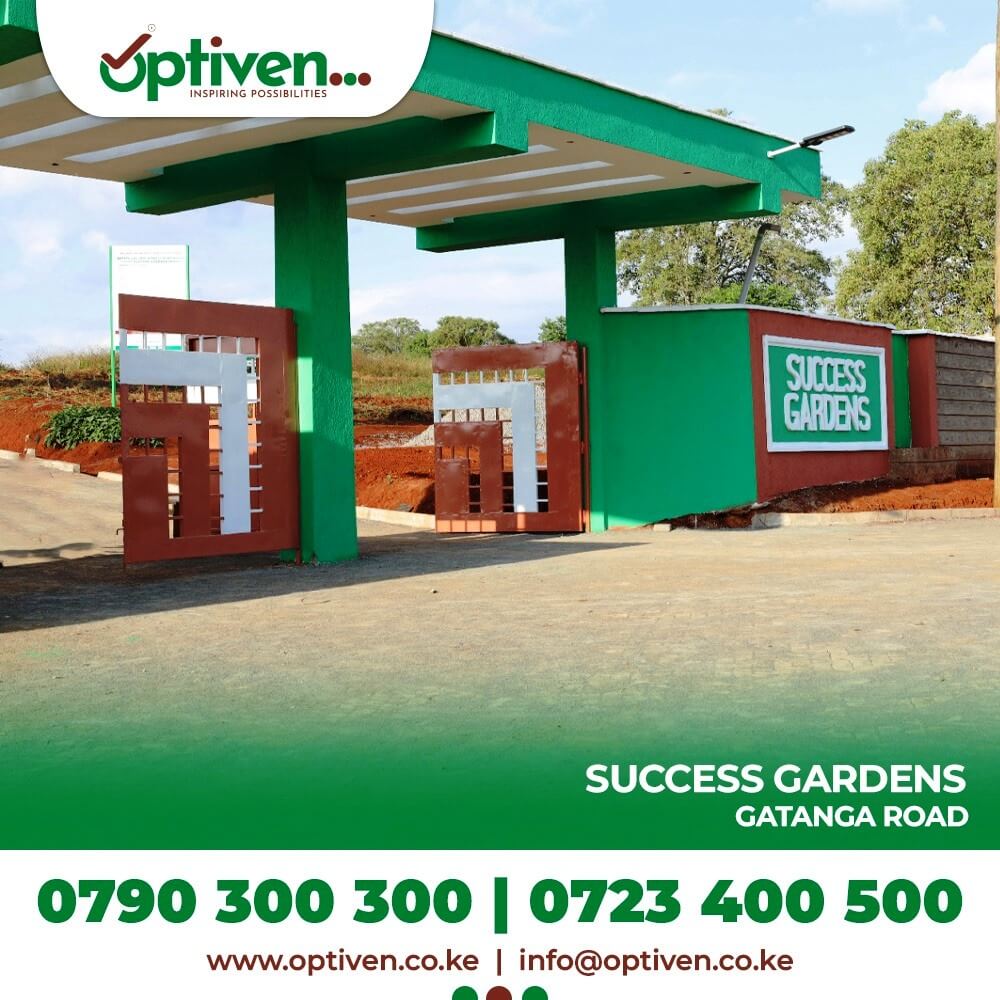 Optiven Real Estate celebrating 24 years of transformation this August believes there is a strong demand for high quality residential properties and Success Gardens is a testament to our unwavering promise. The project will be a gold star project meaning it will include value additions such as access to water, internal murram roads, electricity, caretaker on site and trees where a massive tree planting ceremony has been scheduled for 22 July to accelerate the decarbonisation agenda.
Over the past weekend, Peter Gitonga a regional manager at Optiven invited CX5 car owners at the newly launched project and thanked the over 60 guests who made an appearance. He noted the opportunity to gather and discuss different aspects of life including investment provides a better perspective and unity among people. This is evident even as this coming weekend a mega site visit has been planned to the said project to further positively transform the society.
Success Gardens Phase 2 is located only 10 minutes from the Blue Post Hotel and Thika Sports Club where we have the famous Chania falls and is 15 minutes to Thika Greens Golf Resort. Thika town is just 10 minutes away with the presence of health facilities, banks, shopping centres and quality learning institutions. Moreover, Mura'nga county is a great location to start agricultural activities as the climate and soil in the region is ideal for farming.
Invest with Optiven
Call: 0790 300 300 / 0723 400500
Email: info@optiven.co.ke
Kindly Share>>