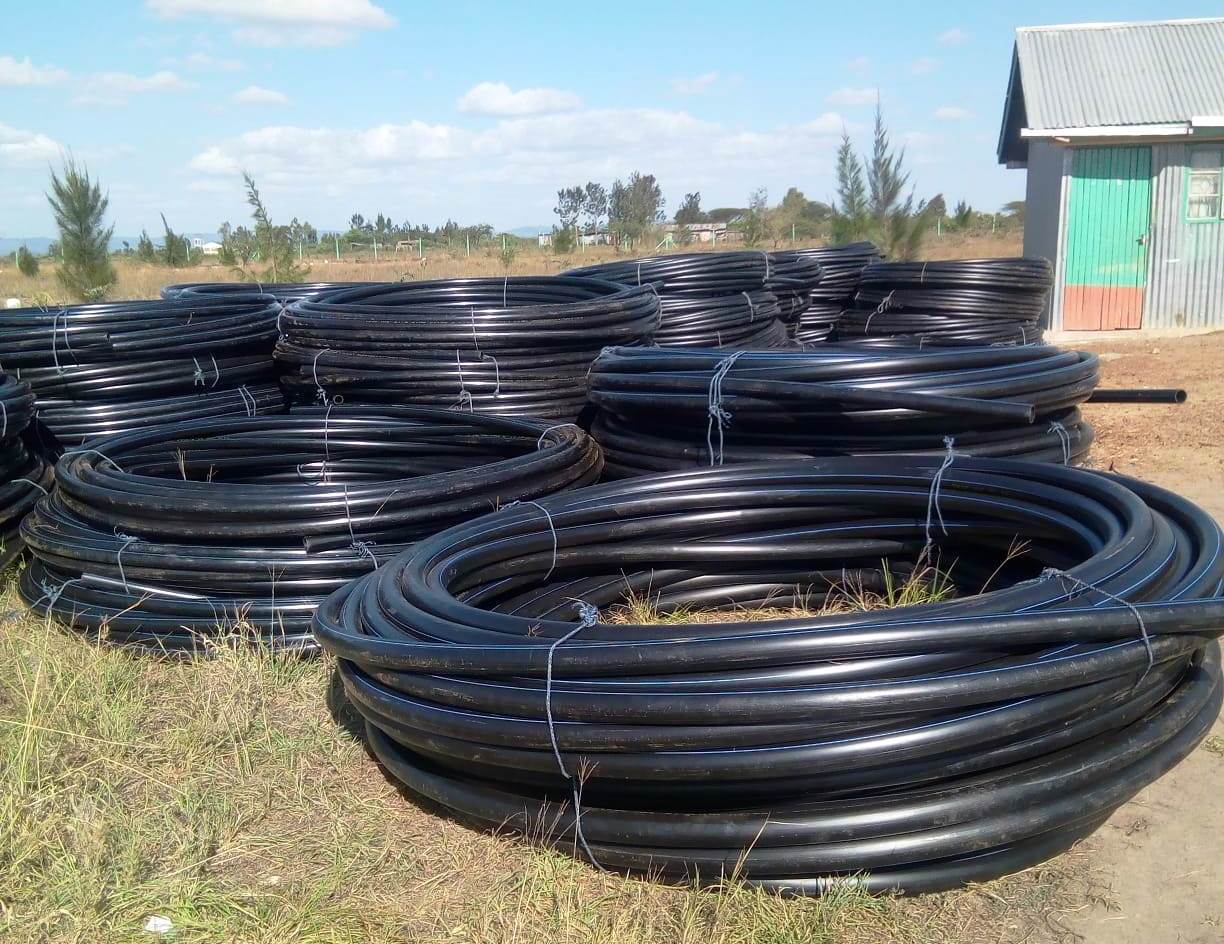 Ever lived in an estate where you have contacts of all mkokoteni guys supplying water around? Ever asked yourself where do they get this water? Where do they fetch it and how clean is it? Let's stop there for health concerns.
Optiven real estate is changing this water narrative. Hundreds of investors who invested in Garden of Joy off Kangundo Road are all smiles as water connection along the internal avenues is complete. The gigantic water tower and the solar pumped water from the project's borehole assures all residents in this Gated Community of a 24/7 non stop water flow.
Over the past one week, the flow of investors to the project has been mega, many have started water connection to their plots after clearing with the Optiven Water connection team at a small fee of only Ksh 12,000.  One recent client from Germany expressed her joy considering the low cost of construction due to availability of water on site and at a very small consumption charge.
Don't be left out, join the Optiven family today, get a plot at the Garden of Joy and enjoy the future of Going Green with Optiven.
#Optiven Delivers
#GoGreenWithOptiven
Invest with us Today
Tel: 0790 300300 or 0723 400500
Email: info@optiven.co.ke