Optiven is a one-stop shop offering investment solutions to you. Our projects are suitable for immediate residential settlement, commercial purposes or futuristic capital gain.

Featured Properties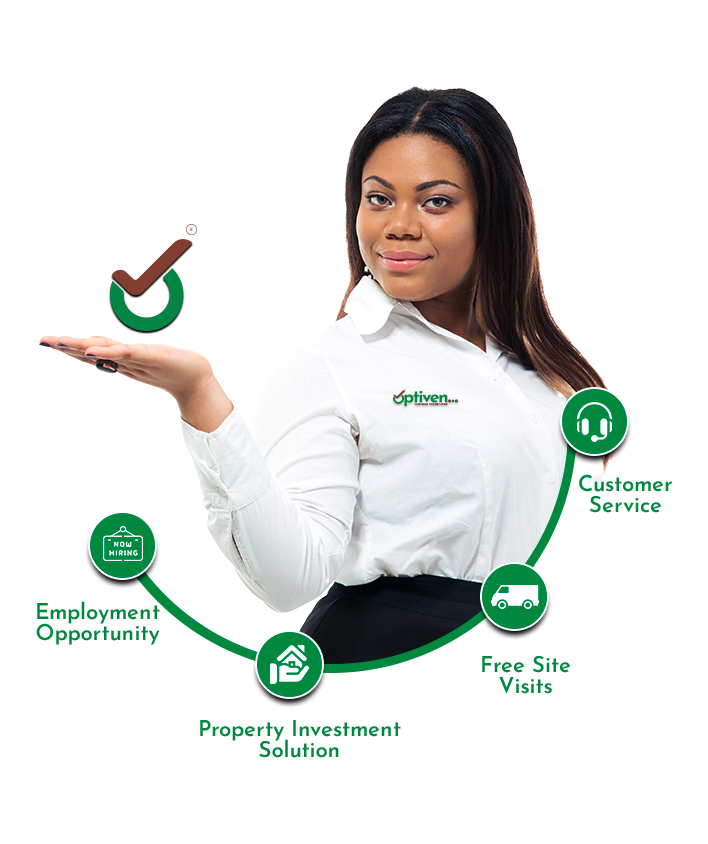 We Would Love to Hear From You
What People Say About Us
I have been with optiven since inception. Am so proud to have grown with optiven over the years. Your customer service is unmatched, integrity and open communication channels. My visit to your office at Barclays plaza recently with my spouse was so warm that made us extremely proud to be associated with optiven.
It's been a pleasure to work with OPTIVEN during my short stay in Kenya. Finally I managed to get a plot in Eldoret breeze estate. The process was wonderful and I enjoyed working with the likes of Peter and Rop, very interesting employees who were patient with me through the process. As I fly back to the US tomorrow, I will go and tell my friends to also contemplate about investing with OPTIVEN. It has been an honor working with your company. I will go and say hello to Lawi for you.
I wish to take this opportunity to pass my regards and appreciation to optiven for their big heart and commitment to empowering the youth and the society.It was such an honour to have very lovely personnel's and i single out peter gitonga and the friend plus Eunice who helped me secure a 1/4 of acre at mweiga(Faith Gardens).Am grateful and may our good God bless you.
I purchased land with Optiven and it was the most wonderful experience ever, the honesty and professionalism shown by Edward and team is amazing. they make it so effortless to acquire property. Thank you optiven and keep up with the same spirit. For anyone who wants property and is not sure how to go about it, Optiven is your answer, they will guide you through it all. Thank you and will definitely be looking forward to working with you again. Keep up the awesome job.
Regards
I am a director at Tenidea Investments Co. Limited, we bought a piece of land from you last year for which we got a title deed immediately after completing the balance. I highly recommend you to all who are interested in the above project. My colleagues and I have visited favor gardens and we have unanimously agreed to take a few plots. Keep doing the good work and be blessed. :)
The first time I met George and team,honesty and trust was in their faces.The following day I entered into formal transactions with them.I did not bother even doing a search and true to their word in a month they had done all transactions and my title deed was in my hands.Am trusting that the same trust remains in them and they will continue serving needy kenyans.I trust God will help me put up a house at silver gardens by June this year. God bless OPTIVEN