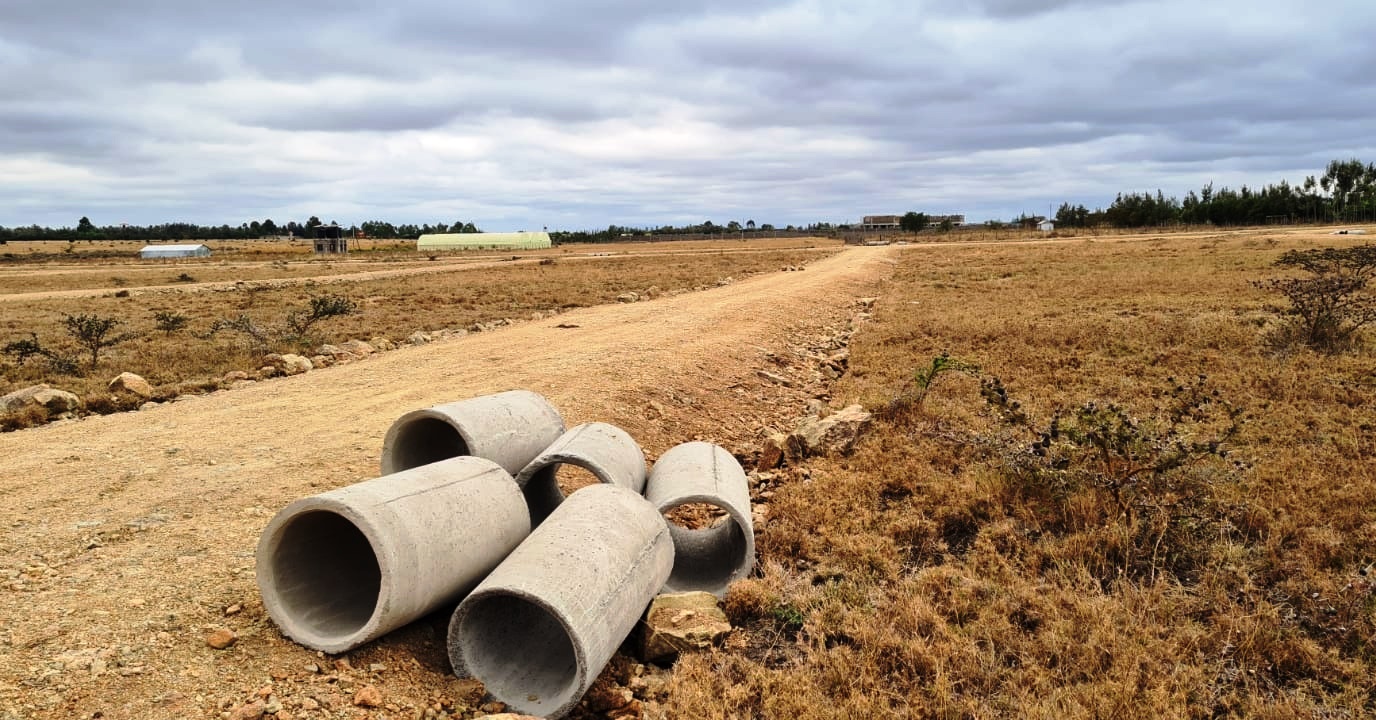 This weekend, Optiven is literary on an offensive at Happy Gardens – Kitengela. All the engineers on site have a shared single-minded focus and purpose to shape this gated community into the 8th environmentally friendly property by OPTIVEN.
The team of engineers are currently busy working on key fronts that include:
Culvert Bends: This aspect of the estate's infrastructure will make Happy Garden's road network extremely unique and allow good flow of storm water.
Customers site Office –  The tiling is now done. This office will be the place where our customers will be getting a bottle of drinking water as they visit Happy Gardens – Kitengela
The project Caretaker House – Construction works are currently ongoing. The role of a caretaker is to take care of the overall environment of the estate, to ensure that the trees in the property are well maintained, to keep Happy Gardens extremely clean and to direct customers around the estate. The caretaker will also be there to make sure that the security firm that is to be hired to secure the entire property are both effective and efficient.
Happy Gardens is beginning to become extremely unique and the best time to join is today 0723 400 500. Visit our website for more details: https://www.optiven.co.ke/properties/happy-gardens-kitengela/