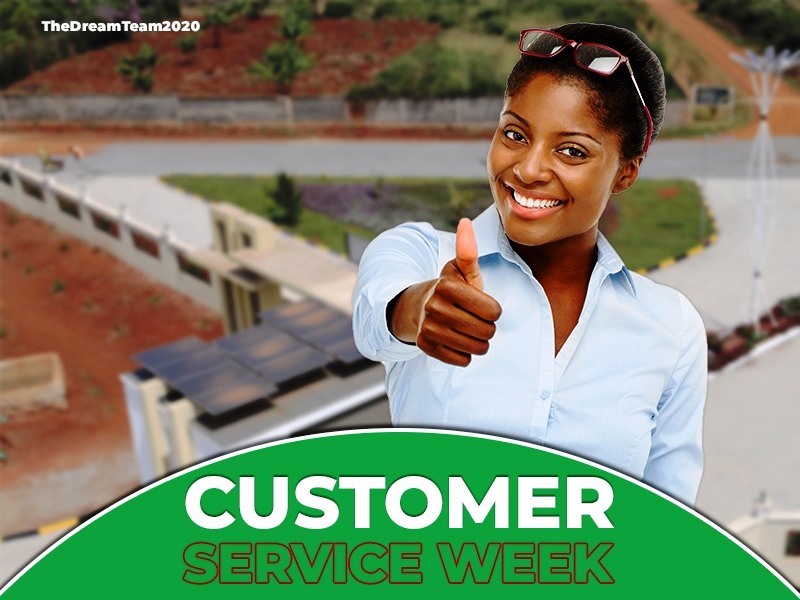 Monday the 5th October 2020 was an extra ordinary day for Optiven. The award winning company gathered it's staff virtually to join the world in celebration of Customer Service Week. The week is an opportunity to re-engage with customers both internal and external. The opportunity also calls out top companies that have exuded great Customer Service. Of these companies is Optiven which has been awarded in many areas keys of which is Customer Service.
The activities scheduled to last the entire week were targetted at appreciating customers under the Optiven portfolio. Speaking at the launch, Group CEO, George Wachiuri encouraged the staff to be customer centric. According to Wachiuri, he advocated for an appreciation of feedback including criticism as this is an opportunity for improvement in service provision and corporate growth.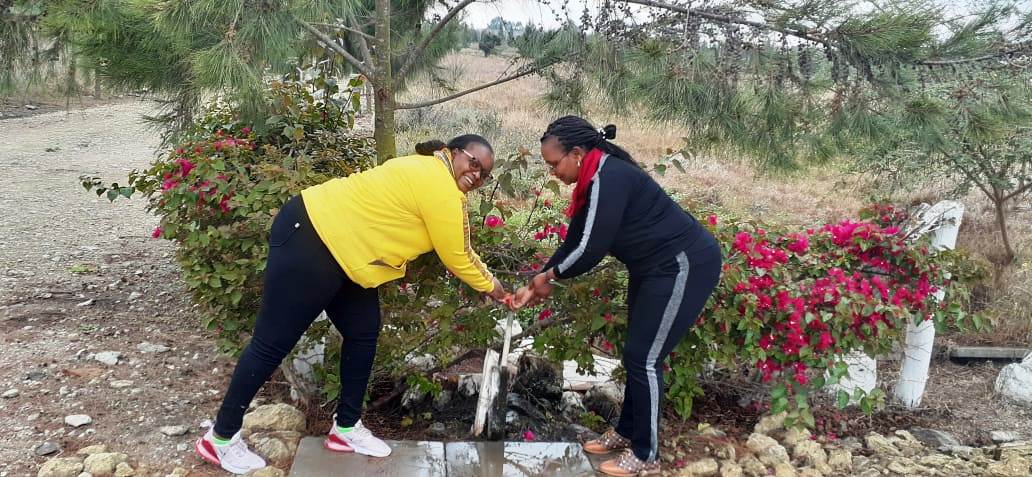 Customers sample the water installed at premier project Victory Gardens Kitengela by Optiven
"We can all embrace feedback as a stepping stone to better meet our customers expectations. This is because feedback stems upto growth.". He made the remarks ahead of launching the Customer Service Week for 2020.
The Customer Service Week is celebrated globally. This year the rallying call is on the dream team. The focus of any dream team is to bring to life the vision of the company they work with. In the case of Optiven, the team is driven primarily to socially and economically transform the society.

For ease of our customers use, Optiven developed the award winning Shamba Mkononi app
This objective has for the last 20+ years been achieved through offering state of the art products and services. Wachiuri adds that, "our vision is what advises what we do and at the core of it all, we have our customers as the key stakeholders of Optiven".
Optiven is keen on meeting it's targets by and large including provision of employment opportunities, widening the gap to include as many home owners acquire homes and being true to it's transformation agenda through the Optiven Foundation.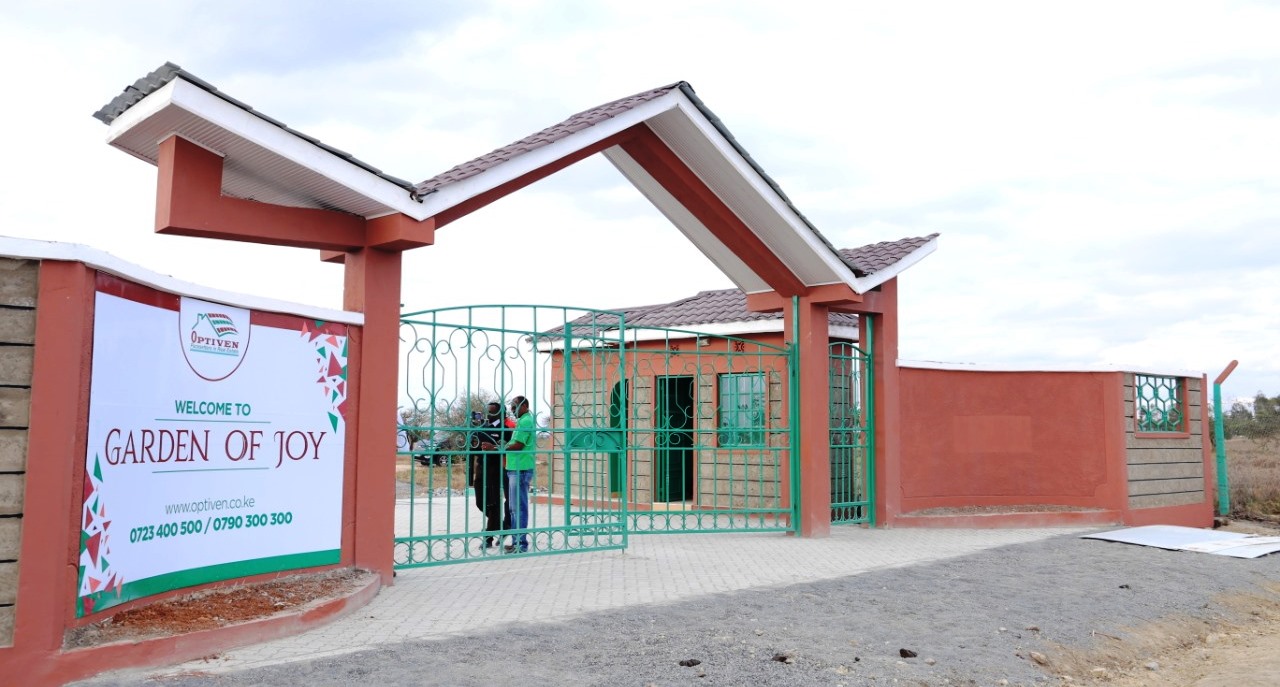 A manned gate and caretaker in site is what welcomes Customers to Garden of Joy by Optiven.
Bearing witness to provision of customer needs, Optiven has bequeathed over 15,000 customers with title deeds and with that empowering them to create wealth sustainably. A majority of Optiven customers have not just bought land but have built and settled down in their dream homes.
As the world celebrates the Customer Service Week 2020, Optiven is confident to hold it's customers hands, on the journey towards achieving their dreams of home ownership. This, Optiven is doing, one step at a time. The promise of Service for Optiven continues daily, as it is part of the Optiven culture- to honor it's customers and attend to their expectations, needs and desires.
To all Optiven customers, here's wishing you a Happy Customer Service Week 2020
Kindly Share>>