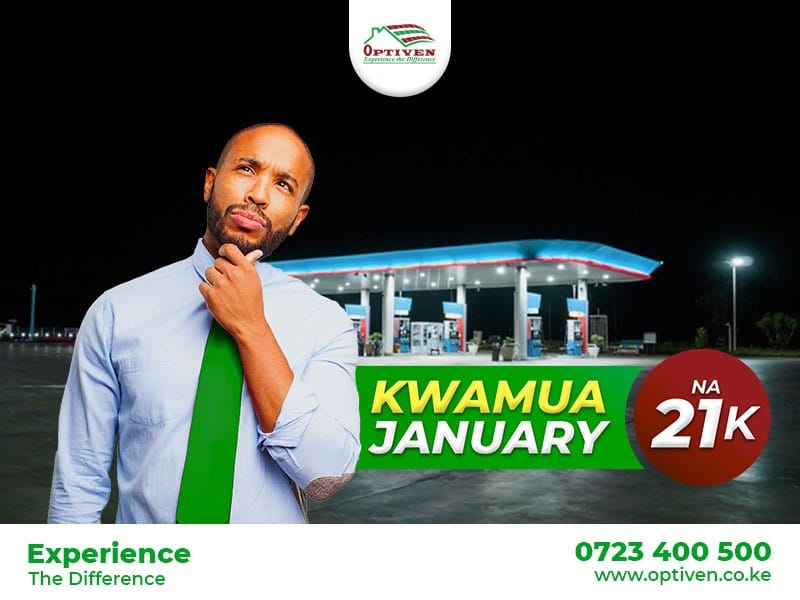 The curtains of the year 2020 finally closed with a sigh of relief for many.  The end of that year and the beginning of the new year 2021 started with great news, with Optiven launching a reward campaign for its new customers.  To mark the opening of the new year, Optiven through its real estate arm offered to pay 21,000 shillings for any customer buying a new plot within the company portfolio.
The campaign comes in handy when a majority of investors have bounced back from the festive season but with a little expense downtrend on their wallets.  Speaking at the launch held on 4th January 2020,  George Wachiuri, Group Chief Executive at Optiven said, 'we as the Optiven family we are looking to cushion our customers during this time to boost their finances while at the same time transforming their lives socially and economically'.
According to Wachiuri, the campaign will run for a two weeks ending on 15th of January 2020.  During the campaign the customers will have an opportunity to kickstart their property ownership journey early by acquiring a transformed property within the Optiven portfolio.
Already a number of customers have taken the challenge and dived in to empower themselves and their loved ones with property.  Samuel Mukove is one of the few customers who are enjoying the journey, and at the same time have received their 21 thousand shillings by the third week of January 2021.
Speaking to The Optiven Point, Mukove shared his journey saying 'after Covid I have learnt that the best place to go to in times of a pandemic is home but I had none.  When the company I worked for folded, I received my service pay and decided this was the time.  I was actually eyeing the property of the week which is offered from time to time by Optiven but then settled on Rafiki Gardens, and I paid the deposit.  It was a great delight to receive the 21 thousand shillings and am grateful to Optiven for holding my hand'.
The campaign which ends on 15th January 2021 and requires customers to redeem their installments with 600 thousand shillings.  Alternatively for new investors, a customer can deposit 600 thousand for any of our projects.
You too can get on board within this week and yes, begin the journey to empowering yourself, socially and economically.  The campaign is open to all investors and applicable to all projects