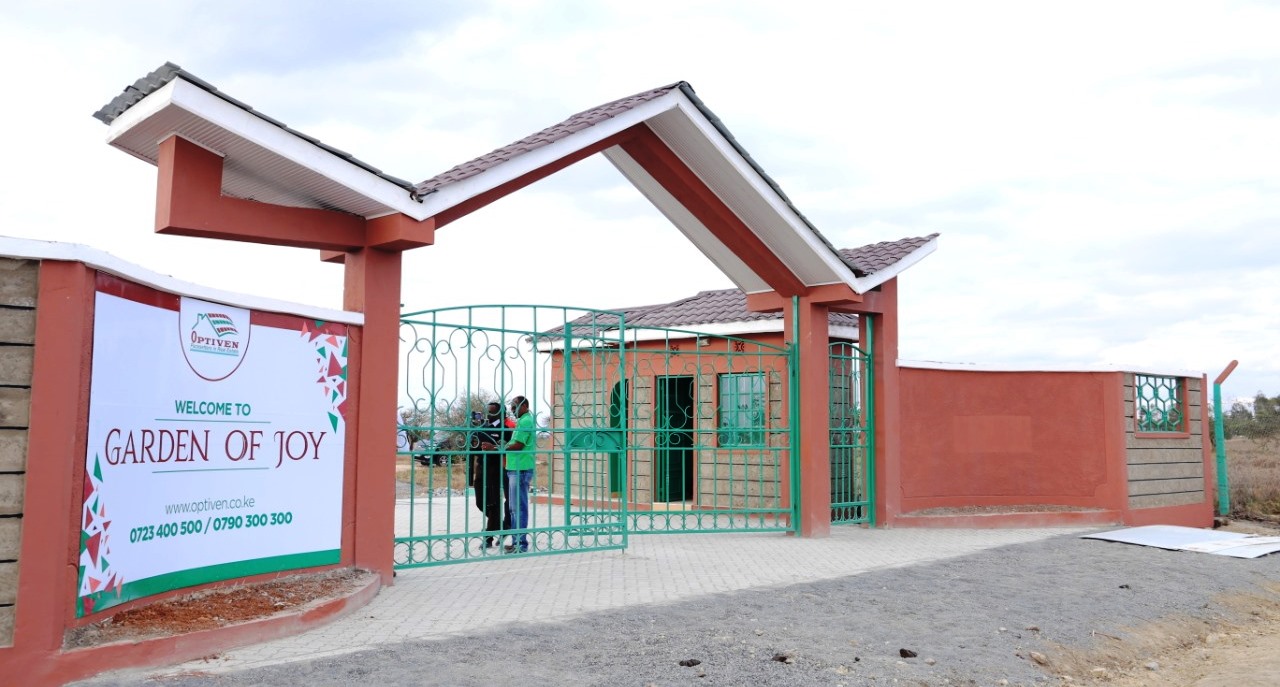 We thank God that this project has continued to receive immense God's favours. As we stay on track in enhancing its amenities, the clients who have been streaming into this gated community are already coming up with awesome dream homes, which is extremely heartwarming.
We are happy that
The gate is now fully done,
Trees are already done,
Water borehole is in place
Concrete poles and mesh fence has also been done.
Moving forward, Optiven has set a target to have
Two (2) three-phase transformers on site in 60 days,
Water tower in 30 days
Oon the same breadth all the few remaining plots will retail at cash price of 1.395M with effect from 1st November 2020.
The installments will be up to 12 months at 1% interest per month.
The project has already set itself apart in this beautiful part of Machakos County.
If you want to be part of this very unique project, and with current price, get in touch with us:
Call: 0790 300300 or 0723 400500
Email: info@optiven.co.ke
See our September 11, 2020 project tour: https://bit.ly/2FqcX51
Kindly Share>>