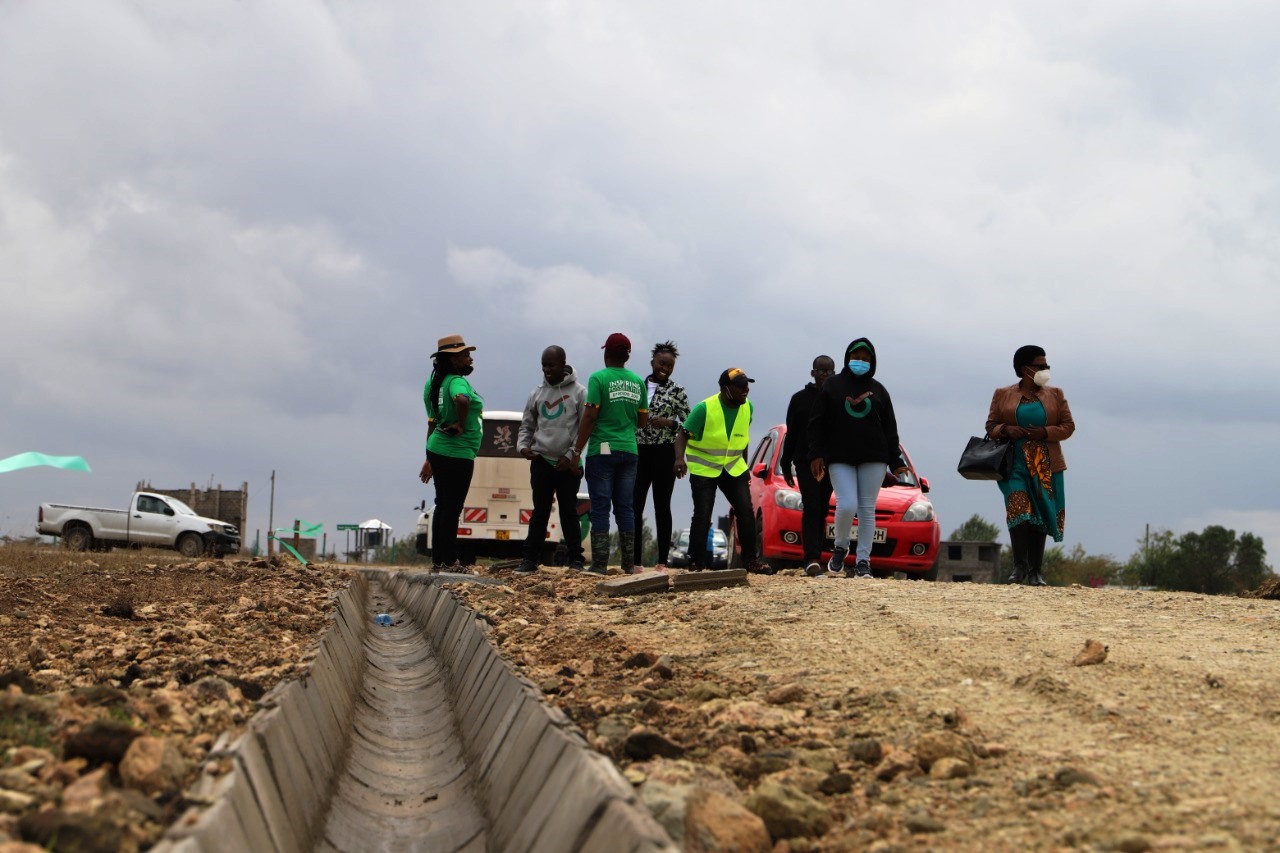 Happy Gardens by Optiven was today the host project for specially invited investors. The Kitengela based project has received a great uptake as the year comes to an end. But what makes the project which was launched in 2021 standout is the reality that it will change the landscape of Kitengela once completed.
Speaking while addressing the guests and staff at the project, George Wachiuri, Optiven Group CEO said, "we are working to upgrade Happy Gardens to be of a better standard than the prestigious Victory Gardens through a total transformation with classic value additions".
The project located within the precincts of KAG University and Kampala University, has a caretaker on site, ready access roads and water management on site. Among the expected value additions at Happy Gardens will be green initiatives under Optiven's GoGreen agenda that will see trees planted and solar street lights installed.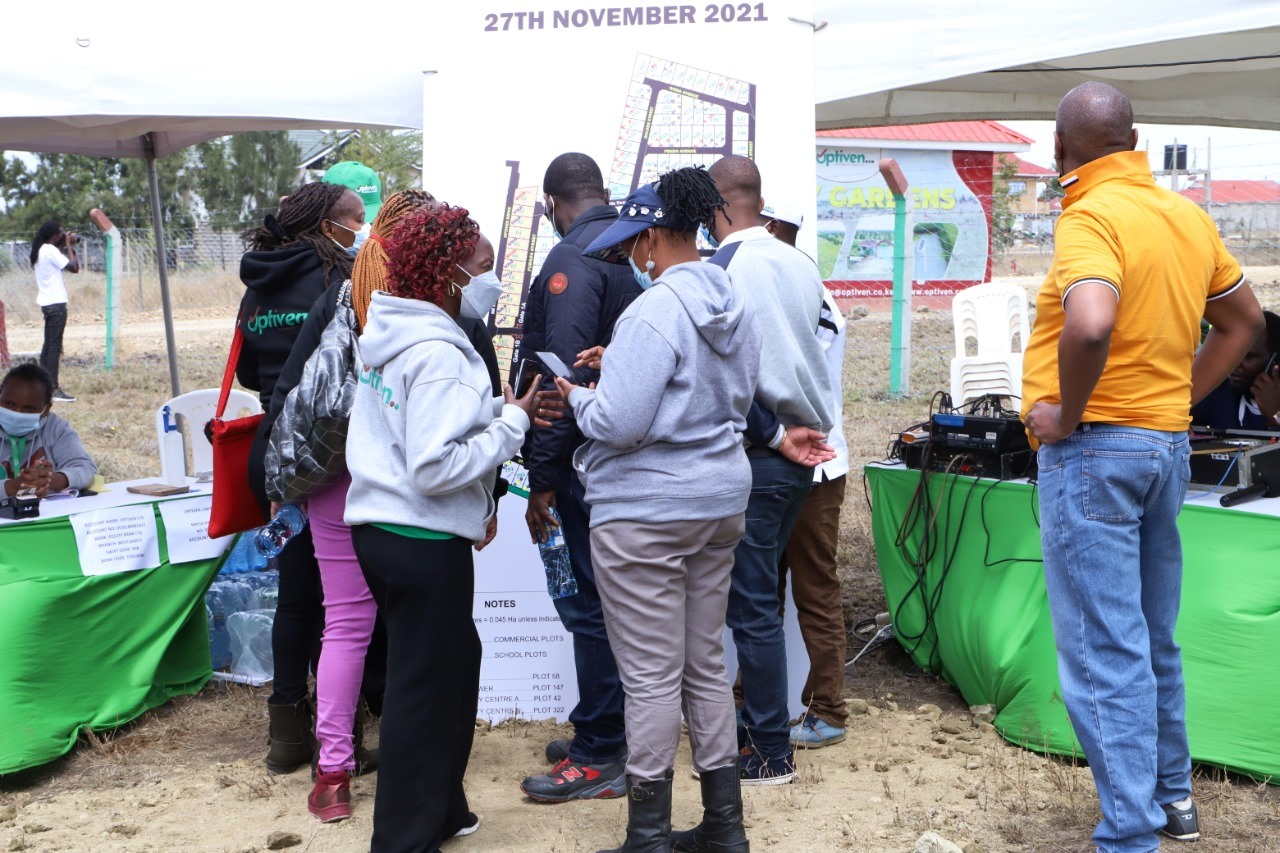 Wachiuri adds that, "while some investors have argued that our pricing is high, we are careful to consider our customer needs by working on the requirements in advance so as to present to them a ready to build project". The project which is composed of 1/8 plots measuring 50 x 100 in size has ready title deeds and are currently going at an introduction offer of 1,795,000 shillings.
Investors at the project have the benefit of receiving financial support in terms of 90% loan facilities courtesy of a partnership with Equity Bank. What's more a unique offer was extended to the investors on ground to allow them pay a low deposit of 10,000/- by 28th November 2021, and pay 892,500/- by the end of the year. The investors will also enjoy an installment payment plan lasting upto 12 months on interest free basis.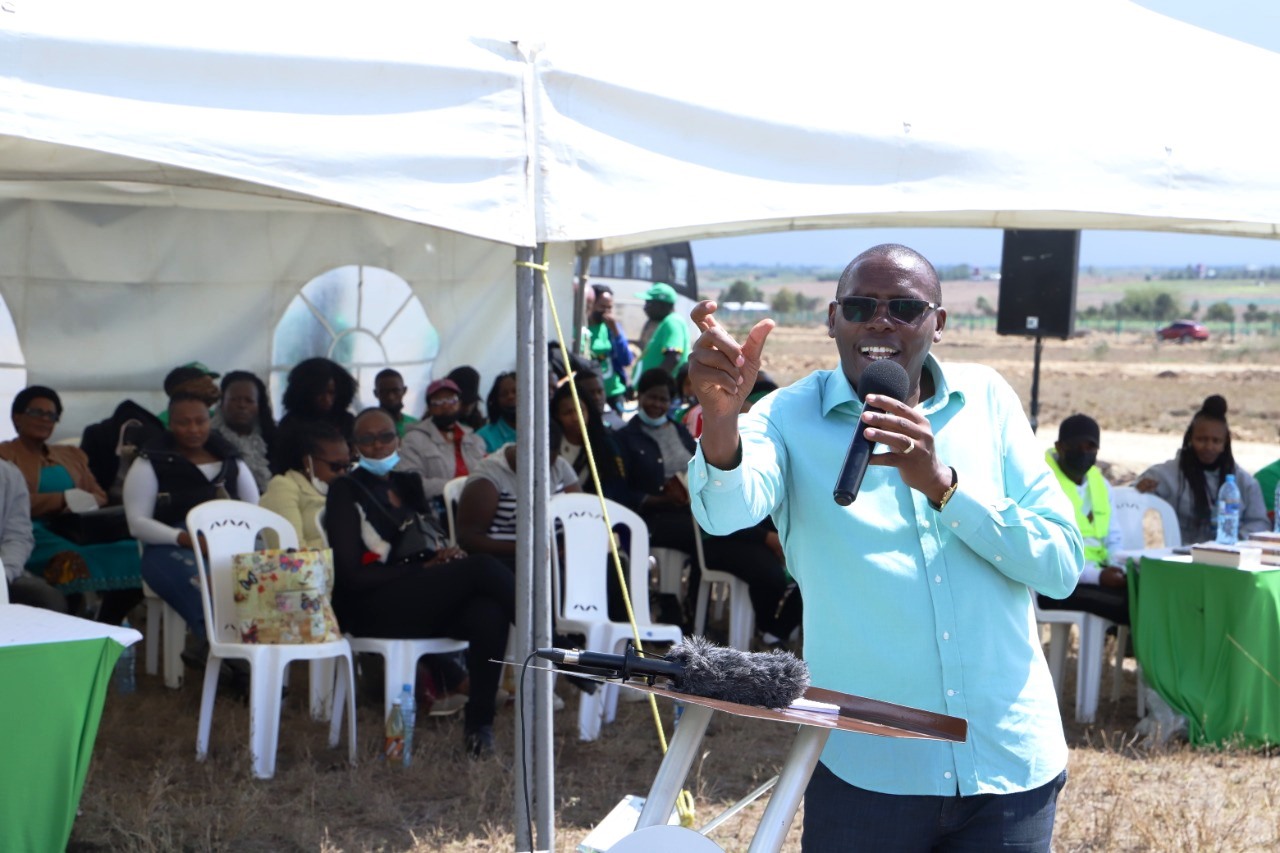 Describing the future of the project, investors booking their plots said "Happy Gardens by Optiven is a unique project that will offer permanent happiness, a perpetual smile and emotional bliss to all those who build their homes here."
Another added that, "Happy Gardens is in a well developed neighbourhood and is one of the factors to consider when investing. This is what describes Happy Gardens surrounding with amenities set to serve you once you invest."
To Invest with us

#HappyGardensOpenDay