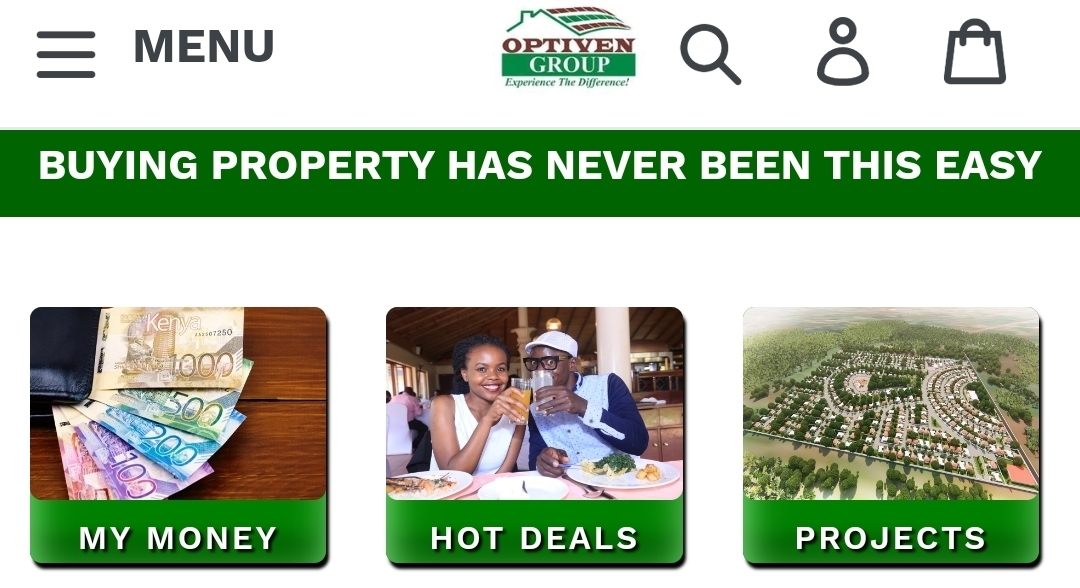 My Money: Once you have downloaded the Optiven App, this is the first Icon on the Home Screen that is captioned, 'My Money.'
Referral Link: The first link on this interface is the Referral Link. You can share this link when placing an order.
Network Link: You can use this link to invite your friends to grow your network and by extension earn commissions, when successful purchases are made by any of your networks. You can easily copy this link by clicking the 'Network' tab to share on your social media platforms.
Commission Structure: This section lists all Optiven projects available for purchase against the commission that they generate. The section will thus help you to know the exact amount that you will earn for a particular project's purchase.
Summary: This is an automated tracking system that self-updates all your referrals, orders, conversions, sales and earnings.
What are you waiting for? Whether you are a marketer, a career person or a business person, just download the Optiven App now and start earning.
Contact Optiven Group: 0790 300 300
Email: admin@optiven.co.ke
George Wachiuri Blog: www.georgewachiuri.com
YouTube: https://www.youtube.com/user/OptivenEnterprises/featured
Kindly Share>>