By Enoch Rono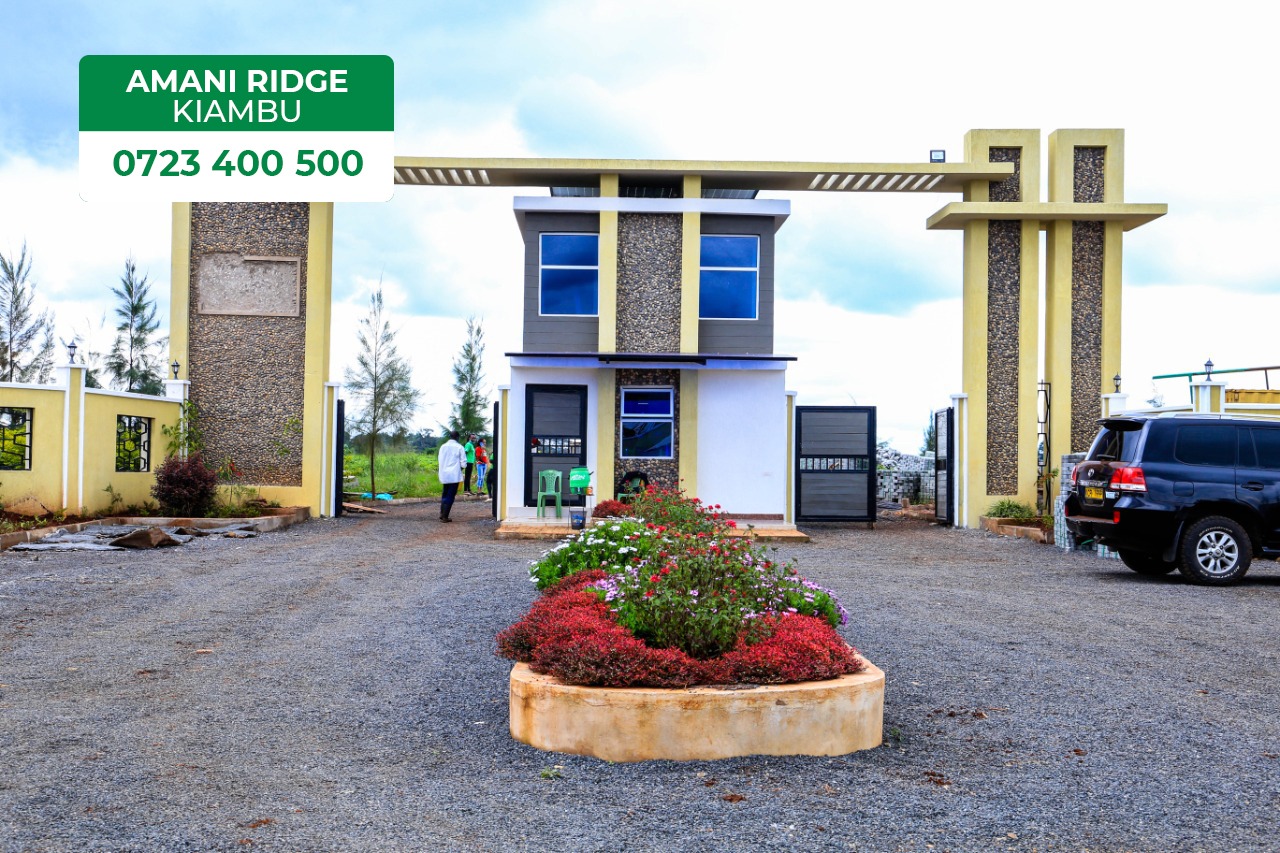 My name is Enoch Rono. I am an accountant by profession working in the health care industry here in Kenya.
In my quest to acquire a perfect place to establish my dream home, I have gone round virtually all the environs of Nairobi Metropolitan and I would always end up not getting impressed or excited by anything that I would come across. This went on until the day that I visited Amani Ridge the Place of Peace by Optiven.
This remarkable project that is situated in Nairobi's suburb immediately met all the desires and expectations that I had in my heart.
Watch video here
The gated community coming up here is already set up in a naturally beautiful place with some lovely ridges that would make any home that is built here, extremely scenic to behold.
The place's accessibility to and from the CBD and indeed any other destination around the metropolis is just ideal given the well-developed road network that connects to the project.
Even more imperative, the infrastructure that is coming up inside this project is very ideal for the families that will be settling here. This includes the wonderful gate that has just been constructed, the generous wide internal roads that interconnects the entire project and the excellent house designs that will ensure this controlled development is up to its projected standards.
Watch more here
I am also impressed by the green parks that are also coming up here, making the environment even more pollution free. Watch recent establishment of 10 fruits orchards: https://www.facebook.com/183766701799131/posts/1502039399971848/
Indeed, this project is a sure statement that Optiven is keen to deliver on its promises with regards to the value additions that are in the pipeline.  The place is already shaping up exactly as per Optiven's promise – The gate exactly as on the artistic impressions before it was constructed. This is a place to call home!
If you aspire to establish your dream home in a tranquil place, then you would better consider establishing it at Amani Ridge the Place of Peace. I can assure you without mincing my words that this project is worth every cent of your investment, hurry up and get your property immediately.
Finally, I can state here, that this is probably the best investment decision I have ever made this far, thanks to Optiven. This leading real estate firm is certainly an understanding and trustworthy partner.
Want to be part of Amani Ridge the Place of Peace great experience? Get in touch with Optiven Today:
Optiven Limited
Head Office
Barclays plaza Loita street 14th floor Wing A
Branches
Kitengela: Acacia Junction (Right on Tarmac)
Postal Address: P. O Box 623-00600 Nairobi, Kenya
Tel: 0790 300300 , 0723 400500
Email: info@optiven.co.ke