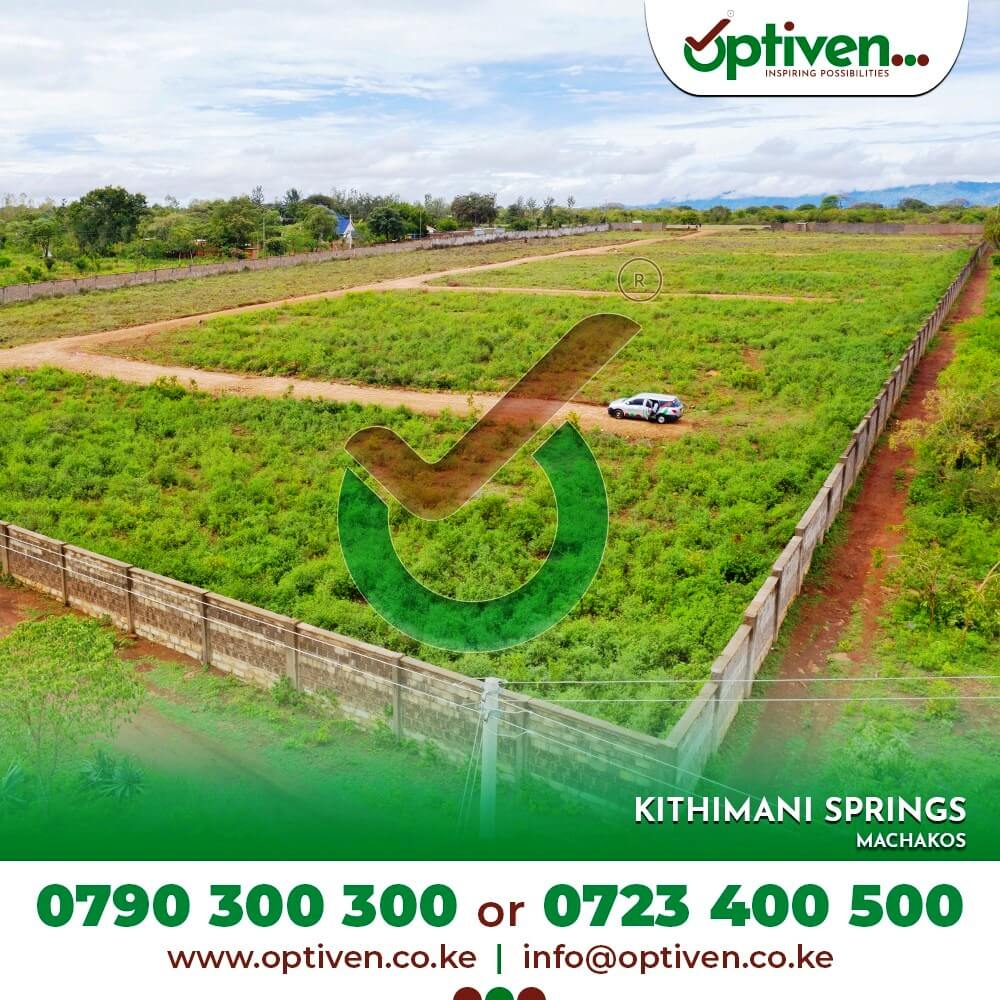 Located amidst the scenic beauty of Machakos, Kithimani Springs by Optiven stands out as a promising investment opportunity for those seeking a tranquil gated community to settle. Launched on 11th December 2022 by George Wachiuri, Kithimani Springs is located along Garissa rd, right on tarmac and 1km from Kithimani township.
The gold level project is in a serene and peaceful environment, away from the hustle and bustle of the city offering a perfect retreat for a quiet atmosphere. Kithimani Springs is located 70km from Nairobi in a developed area where residents have already settled promising return on investment.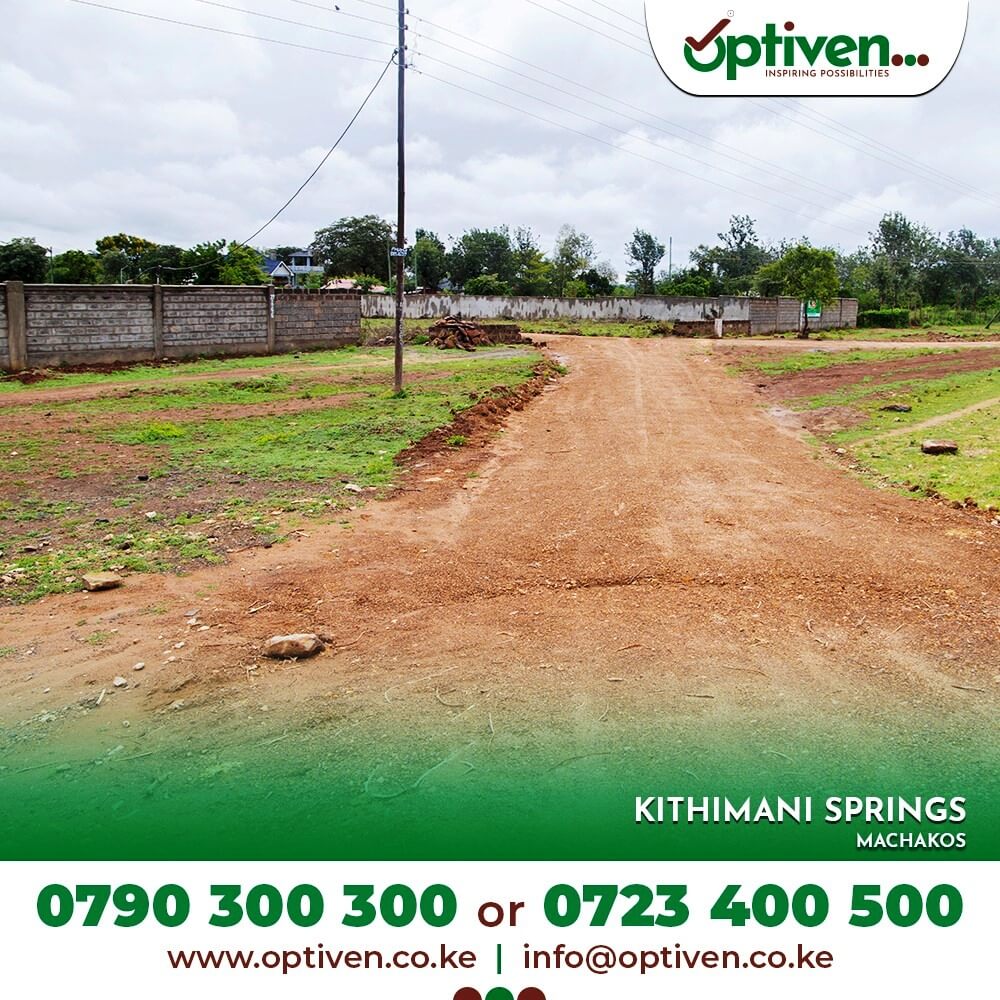 Presence of infrastructure, learning institutions, hospitals, markets are also available ensuring residents can enjoy a convenient lifestyle without compromising. George Wachiuri has described Kithimani Springs as a prime investment opportunity for those who want to secure their financial future.
https://www.optiven.co.ke/project-updates/15-3-2023-kithimani-springs-subtitles-are-here/
Optiven Limited in their capacity have already done a stone perimeter wall across the whole project, internal murram roads with solar street lighting as a massive tree planting session is on the plans. Electricity and water are within the community with a gate and a caretaker already in site.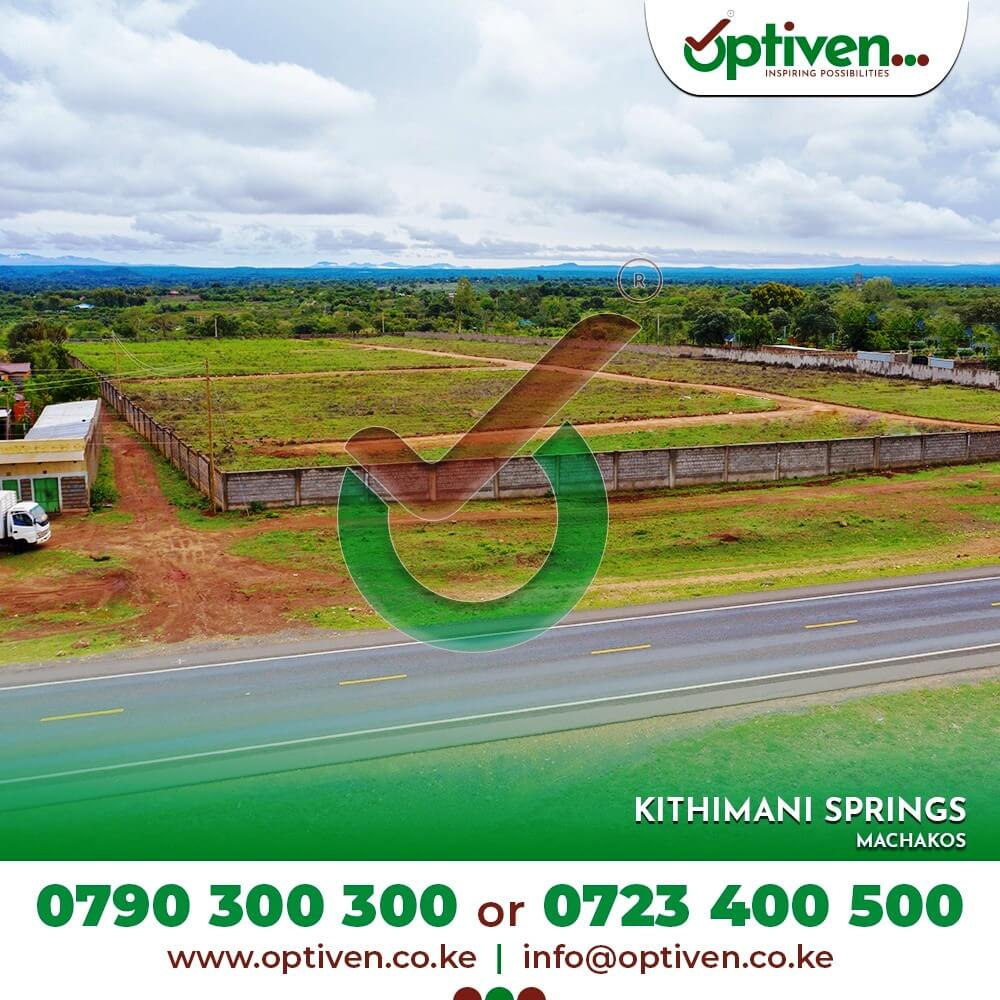 In a bid to promote social economic transformation, Kithimani Springs offers a sense of togetherness growing your networks and fostering a sense of belonging. Kithimani is a great location to settle and Kithimani Springs offers the best opportunity for investment.
Invest with us
Call: 0790 300300
Email: info@optiven.co.ke
Kindly Share>>