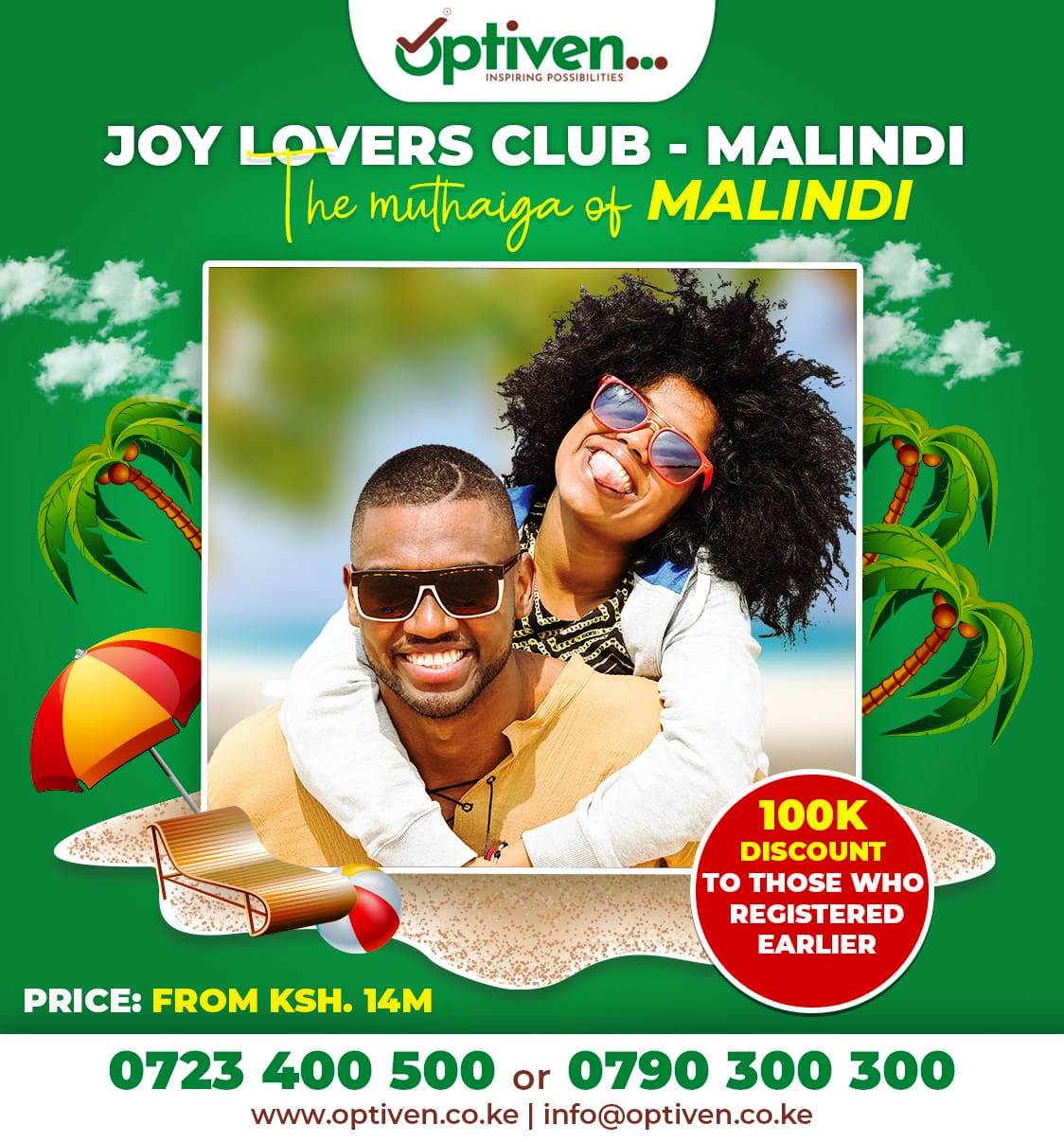 Malindi, a secret jewel that has been winning the hearts of both locals and astute investors alike, is nestled along the stunning Kenyan coastline. Malindi presents a compelling case for those seeking profitable investment opportunities in a unique and idyllic setting thanks to its immaculate beaches, rich history, and growing economic potential.
A safe gated community located 1.7 km from the beach, Joy Lovers Club by Optiven Real Estate is the ideal place to settle in the Malindi neighbourhood. High-end resorts and restaurants nearby ensure a return on investment for Airbnb rentals and vacation houses, and the area is even better for residential purposes because of its connectivity to banks, medical services, educational institutions and road access.
https://www.optiven.co.ke/properties/joy-lovers-club-malindi/
The project, 10 minutes from the Malindi International Airport is surrounded by a perimeter wall, with a gate and water available on site. Optiven will come in to provide solar street lighting, a professional security team with a caretaker on site, cabro roads and trees along the roads to decrease the carbon footprint.
George Wachiuri describes Joy Lovers Club as a continuation of the social economic transformation and believes the project is a valuable addition to one's portfolio.  This is the seventh project in 2023 and the third in the Kenyan coast after Ocean View Ridge, Vipingo and Malindi 5, Baolala as Optiven celebrates its 24 years. The project is available to global citizens regardless of nationality.
https://www.optiven.co.ke/newsblogs/where-to-invest-in-vipingo/
For more information
Call: 0790 300 300
Email: info@optiven.co.ke
https://www.optiven.co.ke/properties/joy-lovers-club-malindi/
Kindly Share>>