Today, in line with the government's agenda of planting 15billion trees by 2032, Kenyans across the country celebrated National Tree Planting Day, an event that aims to promote environmental sustainability and encourage best practices in ecosystem restoration.
As part of this event, Optiven Group organized a tree planting session at Kithimani Springs in Machakos, where our clients and staff members came together to plant trees and learn about the importance of environmental conservation.
The event was led by Optiven CEO, Mr. George Wachiuri, who demonstrated how to properly plant a tree while educating attendees on the importance of planting trees. Dr. Ezekiel Mutua, the CEO of the Kenya Film and Classification Board, was also present at the event.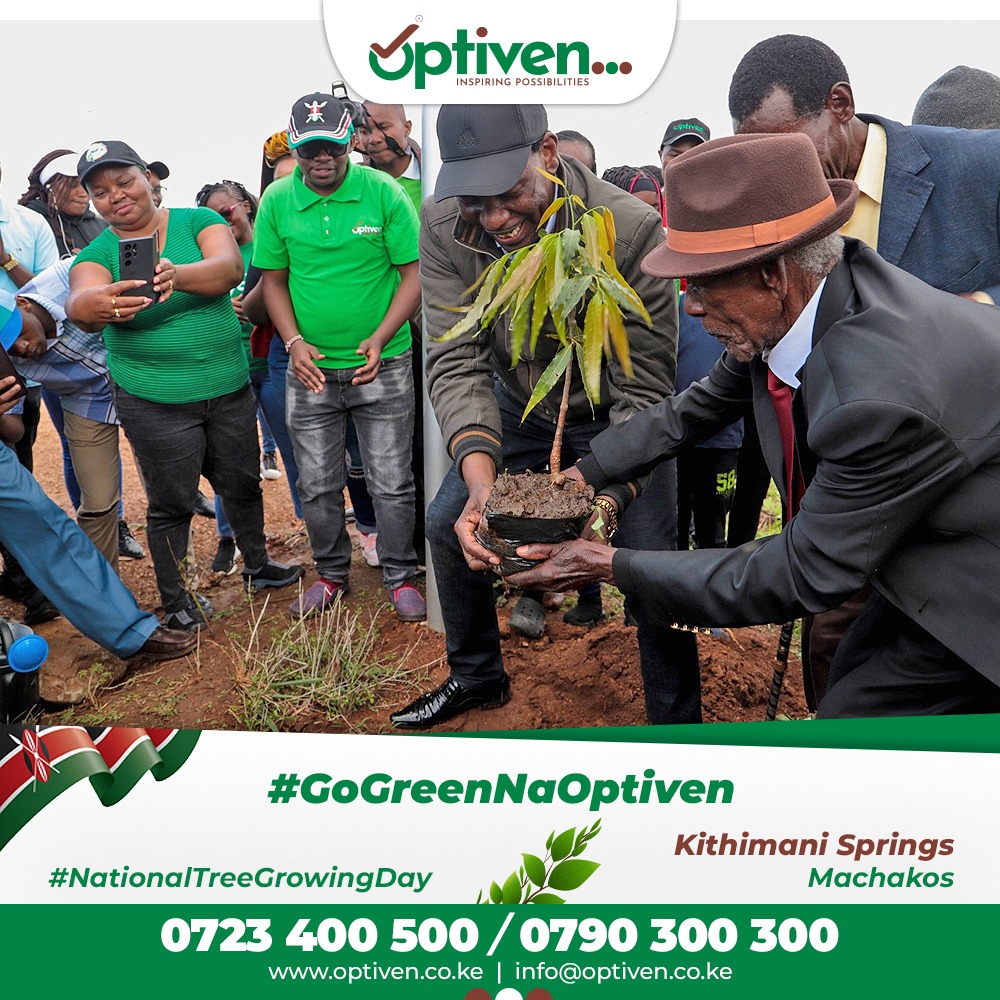 With President Ruto making the National Landscape and Ecosystem Restoration Program a priority since assuming the presidency in September 2022, the GoGreen Initiative by Optiven spearheads this agenda and aims to promote environmental sustainability and encourages best practices in ecosystem restoration.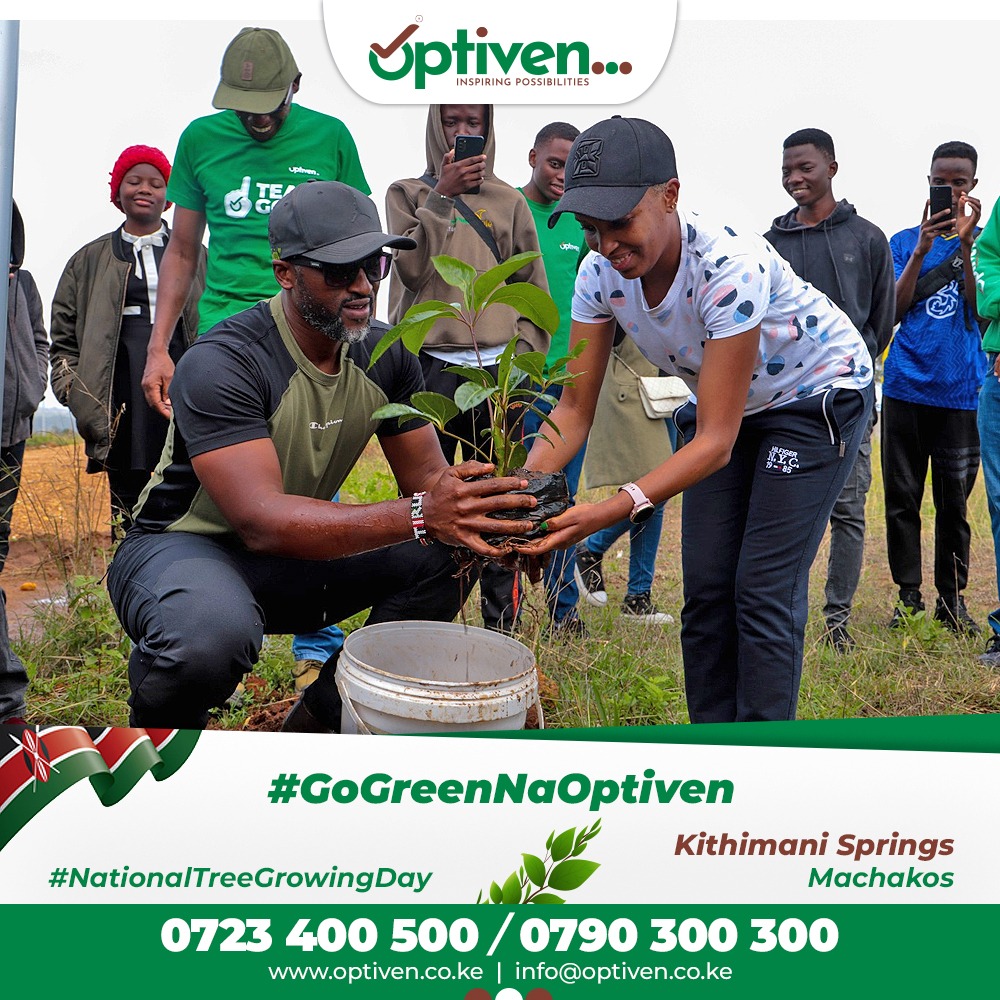 Kithimani Springs is a prime investment destination in Machakos, located along Garissa Road, right on tarmac and only 1KM from Kithimani Township. The project is a unique gated community with a stone perimeter wall, power and water on site. It is quickly becoming the investment of choice for many customers.
During the event, clients and Optiven staff members planted trees at Kithimani Springs, which is just one of the many plots that Optiven is planting trees across the country. According to Environment Minister Soipan Tuya, Kenyans are standing in solidarity to defend the environment. She referred to today as a 'hummingbird' contribution day, where everyone is pulling together to fight back against the climate change crisis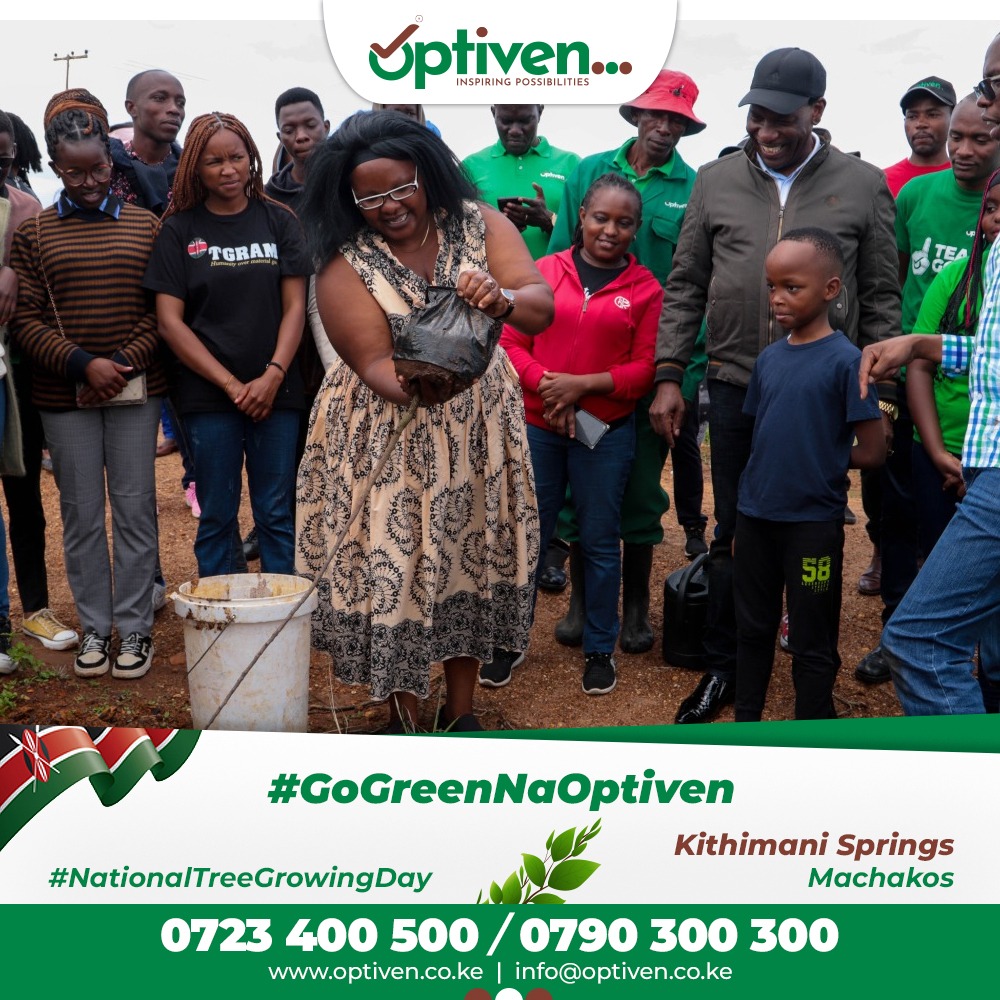 Tree planting is an important activity that helps to restore ecosystems and promote environmental sustainability. It is a great way to reduce carbon emissions and combat climate change. By planting trees, we can help to create a healthier and more resilient future for ourselves and future generations.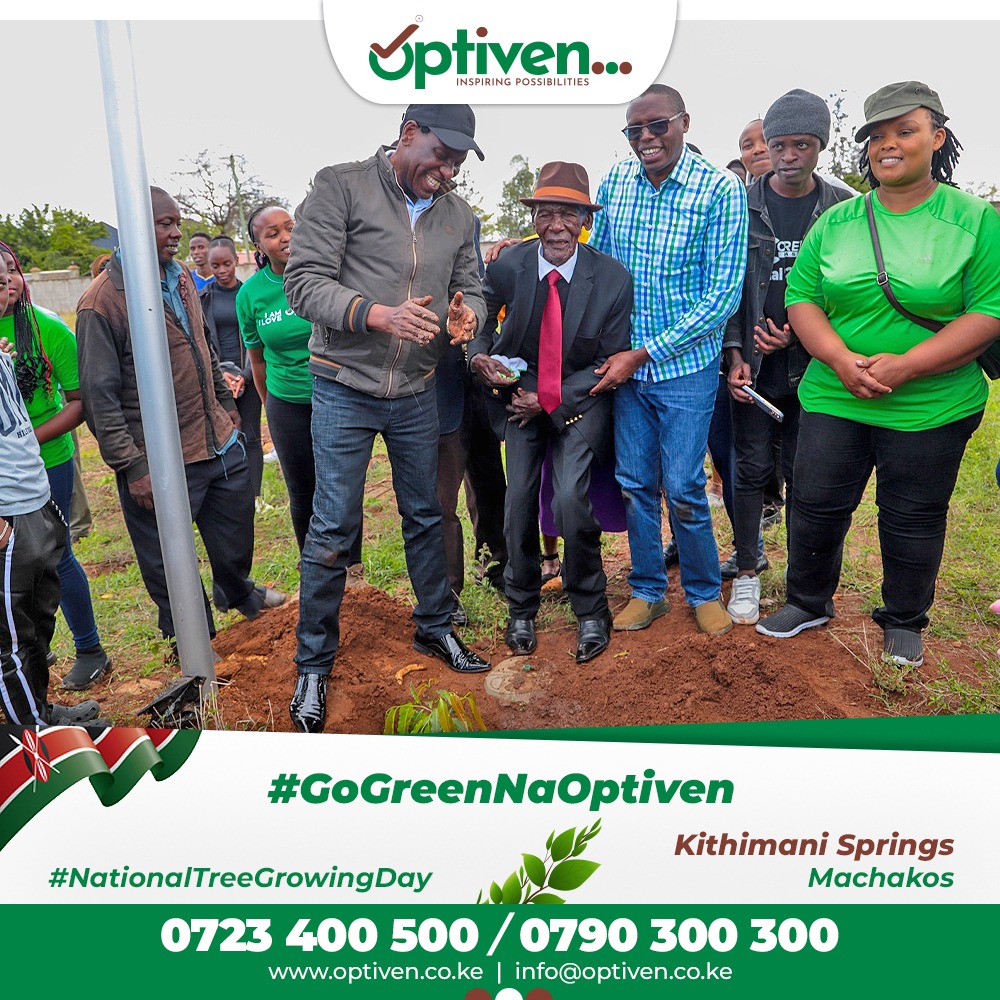 In commending President Ruto efforts in combating climate change, during his visit to Kenya, King Charles III had the following to say, "Having been planting trees for most of my life, I thought I was doing rather well, but your ambition for planting 15 billion trees makes me admire your efforts,"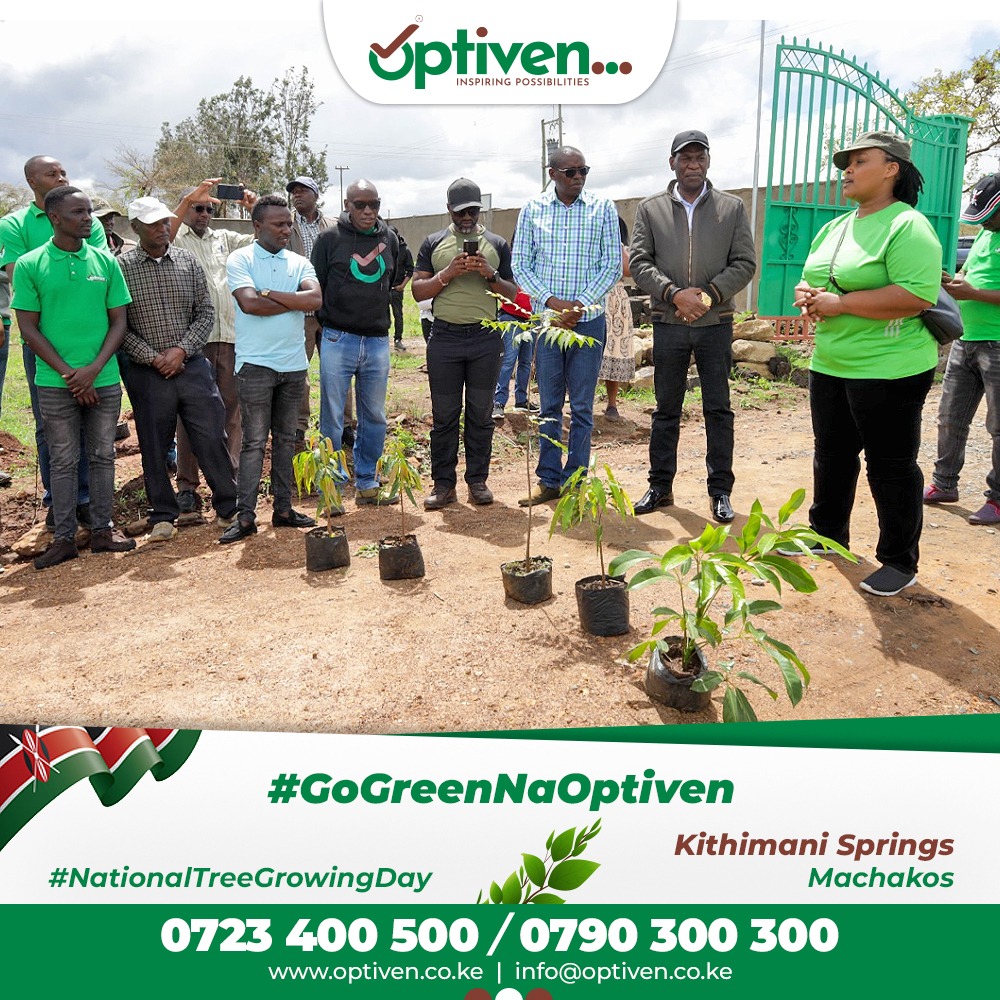 If you're looking to invest in prime plots in Machakos, Kithimani Springs is definitely worth considering. With its unique location, infrastructure, and amenities, it is the perfect place to build your dream home or invest in real estate.
To invest in this project,
Kindly Share>>