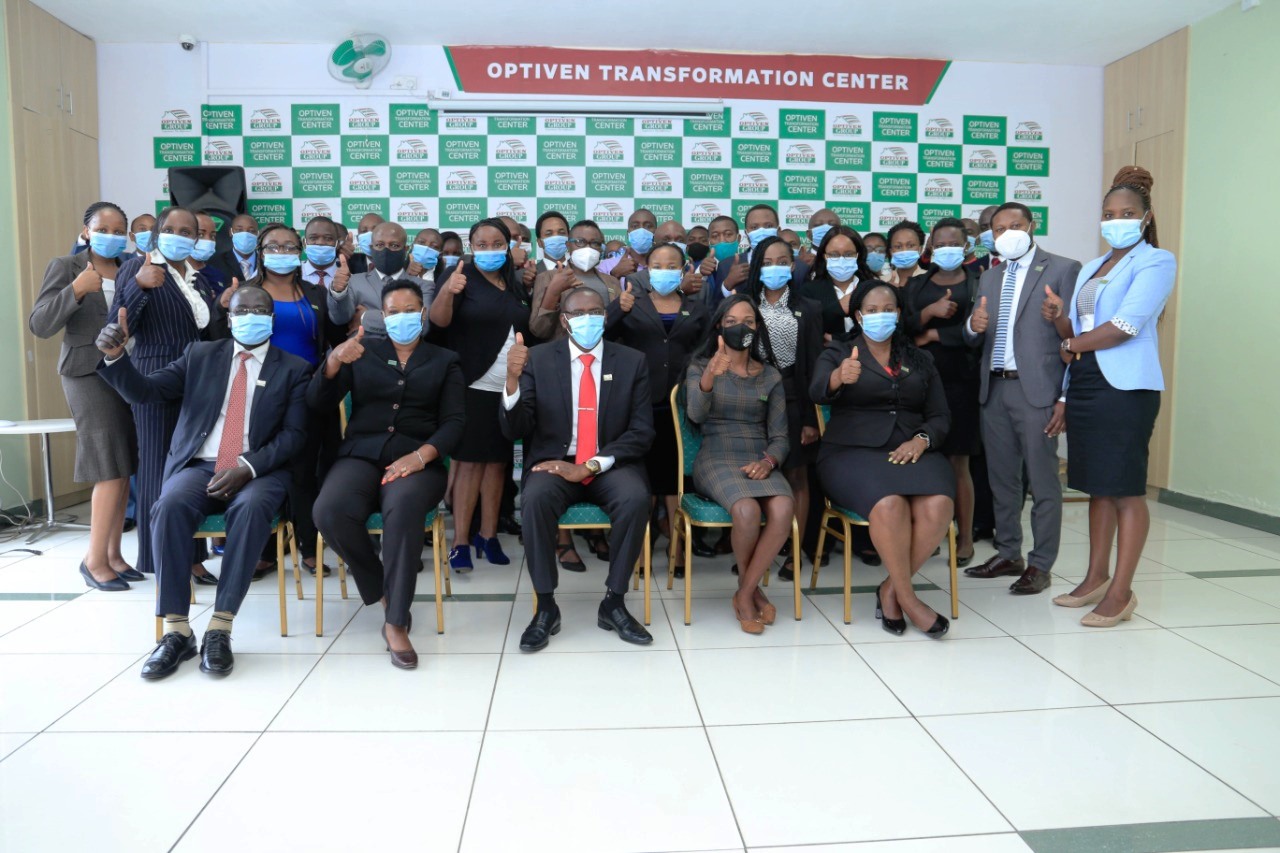 Optiven Group has continuously had all its eyes trained on its vision of economically and socially empowering and transforming the society. This vision was however momentarily shaken by Covid-19, especially on the month of March 2020, when the first case was reported.
Soon, all was not business as usual. The pandemic scared our staff and customers alike. With huge loans to pay, massive salary bills and many office rentals to cope with, everything seemed daunting. The worst was when we closed our offices and temporarily sent hundreds of staff home. That was extremely agonizing to bear.
As an entrepreneur, this was one of my worst periods ever. The headaches were not ceding ground and the only thing that was consoling was the power of prayers. It is during such times when the test of leadership comes to play.
Our most affected area of business was our sister venture entities in the name of restaurants. Indeed, we sent hundreds of staff home. We are now however thanking God that 85% of these staff are back and with a projection of bringing back the rest soon, as business starts coming back.
Importantly, soon after Covid-19 pandemic hit, Optiven Group was swift in adopting new strategies and quickly embracing appropriate technology to counter the new terrain. This is perhaps one of the reasons why the firm is still expanding, especially on the area of job creation and mentorship front.
It is largely courtesy of these strategies that despite the current pandemic, we have managed to launch enormous mentorship programs such as the George Wachiuri School of Mentorship and also engaged in encouraging SMEs that have really been struggling to stay afloat through our business mentorship sessions.
Through the latter, we have continued to inspire over 7,000 active participants through George Wachiuri's Facebook LIVE shows that are also available on my You Tube channel, this has continued to give hope to many.  Still, during this period, we have managed to create over 100 permanent jobs for both senior and middle level employees, plus over 200 casuals that daily work in our projects.
This job increase is in line with our goal of creating over 30, 000 jobs by the year 2030.  On the real estate front, we really had to think away from the box and undertake a massive 360 degree transformation that was educated by thinking differently and changing how we used to do things before Covid-19.
Thanks to this, we have continued to provide our customers with even more offerings in terms of value additions to our projects. It is during this period of Covid-19 when we decided to put our efforts towards GoingGreen in most of our projects.
Matter of fact, we have surprised our customers by further transforming our projects through installation of green energy, massive tree planting, and installation of water recycling systems, encouraging plot owners engage in farming of organic foods and subsequently feed their families from their previously idle plots.
Significantly, we also changed from use of Kenya Power electricity in our projects to the use of solar energy on almost all amenities and by so doing, we have now managed to save millions of shillings in terms of KPLC bills. Most importantly, we are glad that we are now fully plugged on the green energy agenda.
All along, the company has continued to flourish through innovation, partnerships, massive philanthropy activities and even more importantly, a commitment to always entrust all our undertakings to God.  We are glad that we are consistently realizing our vision of being pacesetters in social economic transformation through opportunities such as job creation that have a positive multiplier effect on the society.
Guided by the same vision, we always dedicate 5% of what we make in business and channel it to the less fortunate through a registered foundation viz Optiven Foundation. We have hundreds of orphans whom we support to go through school. We also support the physically challenged to get free wheelchairs and support girls to access schools. The Foundation also cares for over 300 families and helps them to get food daily.
Indeed, we at Optiven exist to economically and socially empower and transform the society.
#ChangingLives
#EyesOnTheCommunity
#CreatingJobs
#GoingGreen
#HousingKenyans
Contact Optiven Group
Tel: 0790 300300 / 0723 400500
Email: admin@optiven.co.ke 
George Wachiuri Blog: https://www.georgewachiuri.com
YouTube: https://bit.ly/2VdSuFJ
Kindly Share>>