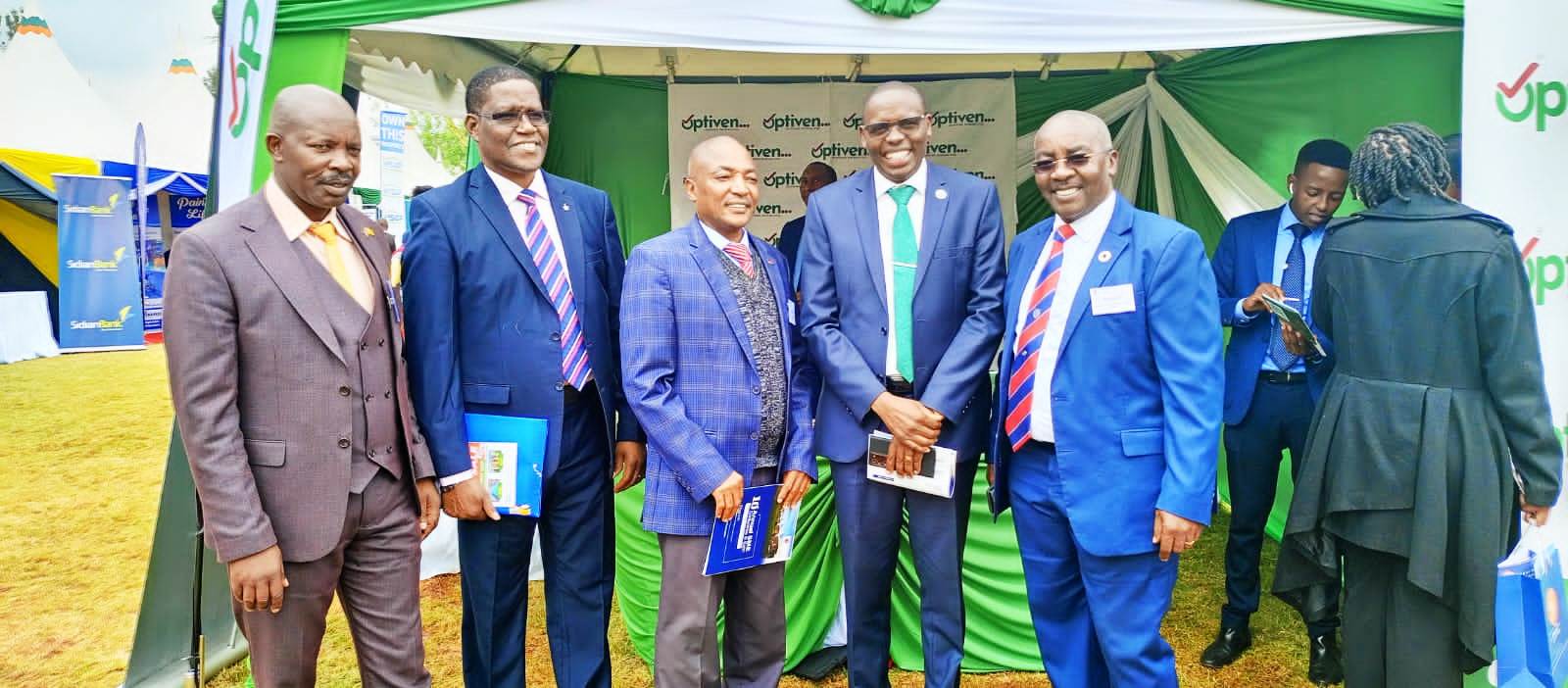 Optiven was represented at the 10th edition of the Annual Small and Medium Enterprise(SME) conference and the expo at the Strathmore university by the Group CEO Mr. George Wachiuri, and team members from the Conversion. The two day event was held on 17th and 18th November 2022 at the Strathmore Makadara campus where over 400 owners of small and medium enterprises attended to collaborate with the government on the way forward.
Kenyan President, Dr. William Ruto was represented at the event by two Cabinet Secretaries in charge of Cooperatives and Enterprise – both key to various sectors including manufacturing, hospitality, tourism and real estate. The theme for the event was "promoting cooperatives for sustainable and inclusive SME development."
Cabinet Secretaries Simon Chelugui and Moses Kuria both lauded Optiven Group CEO George Wachiuri, who represented the challenges faced in the sector. Wachiuri was selected by the Kenya Private Sector Alliance KEPSA to represent the over 400 players with focus on what is happening on the ground and how the stakeholders can collaborate for mutual benefit.
In his address, Wachiuri singled out levies by the government and it's agencies as one of the key burdens for small and medium enterprises. Sharing statistics on the same, Wachiuri advised that over the last 5 years, 2.2 million businesses had wrapped up owing to challenges of doing business.
Wachiuri further challenged the government on access to procurement deals with the government, targetted to the SME sector. He added that the government remains focal in advocating for local manufacturing and encouraging the masses to buy Kenya and build Kenya while relaxing the tax regulations related to the disbursement of funds under the Hustler Fund.
Responding to the submission by Mr. Wachiuri, Cabinet Secretary for Cooperatives, Micro and Medium Enterprise Development, Simon Chelugui noted that the government is keen on facilitating and creating an environment for businesses to thrive.
He noted that the formation of two ministries by the government, to support the sector is a step towards achieving this objective. He earlier visited the Optiven booth at the expo where he interacted with the staff and management present on matters foundation and real estate.
Invest with Optiven
Tel: 0790 300300
Email: info@optiven.co.ke