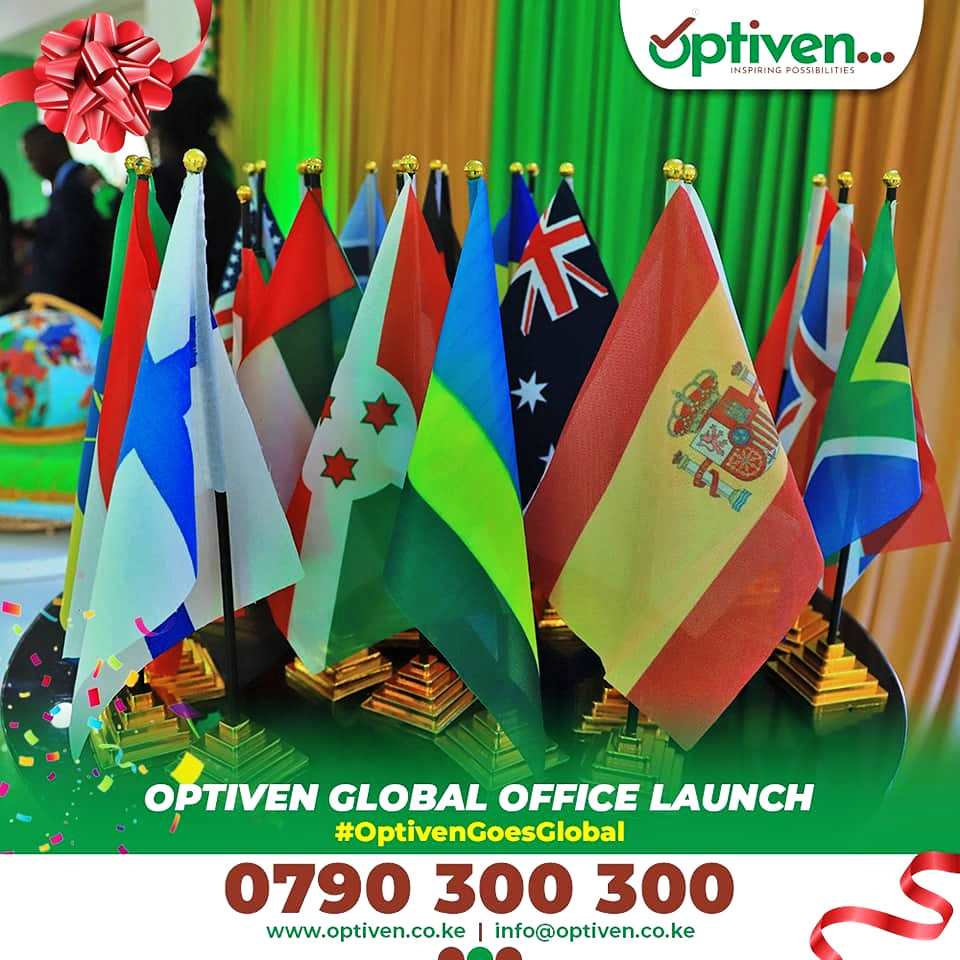 The Optiven Global Office was launched in Karen on 10th November 2022 and we have experienced significant growth and success. The office was officially launched by Justice Daniel Musinga, president of the Court of Appeal in the presence of Chief Executive George Wachiuri, Optiven and the board of directors noting the new office will present opportunities without borders.
Indeed, Optiven Global Office has become a hub for Optiven diaspora operations and has played a key role in the company's expansion into new markets.  Located at Zamani Business Park in Karen as a stand alone office, General Manager Joe Alando explains that since the launch the office has been a driving force behind Optiven's success and played a key role in the organisations diaspora's growth.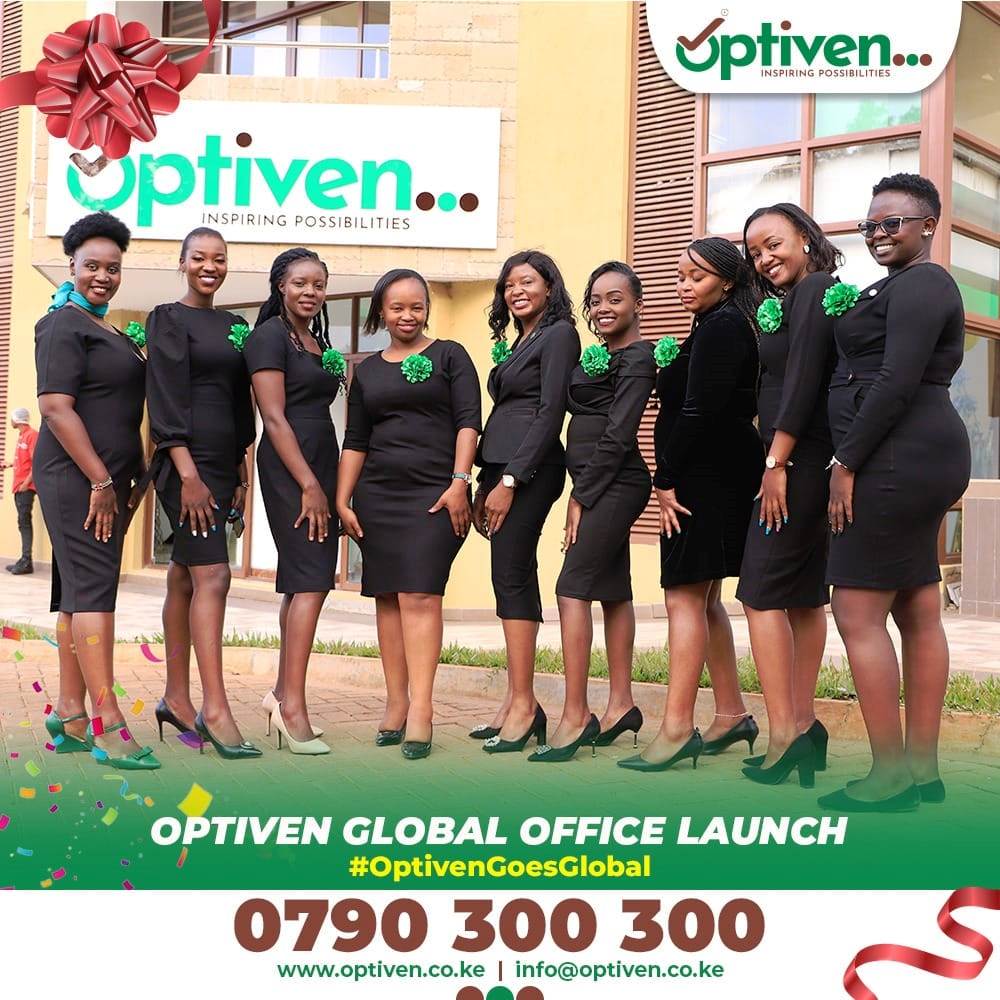 "15th November 2022 was the first day to this new office and we had only 14 staff at the time. 2023 has been kind and we have been able to increase the number tremendously with over 60 working staff and a greater opportunity to inspire more possibilities, Human Resource Manager Benjamin Nzioki stated.
With the main offices located at Absa Towers, Nairobi – The Optiven Global Office has been integral in achieving Optiven's target of hiring 30,000 staff by 2030. George Wachiuri, a year later has since launched new offices in Golden Life Mall, Nakuru and also Shifa Plaza, Mtwapa to cater for clients in the Rift valley and Coastal region respectively. The chief executive attributed the growth to the trust by investors who have willingly supported the Optiven brand and is a way to empower more Kenyans.
https://www.optiven.co.ke/newsblogs/optiven-launches-global-office/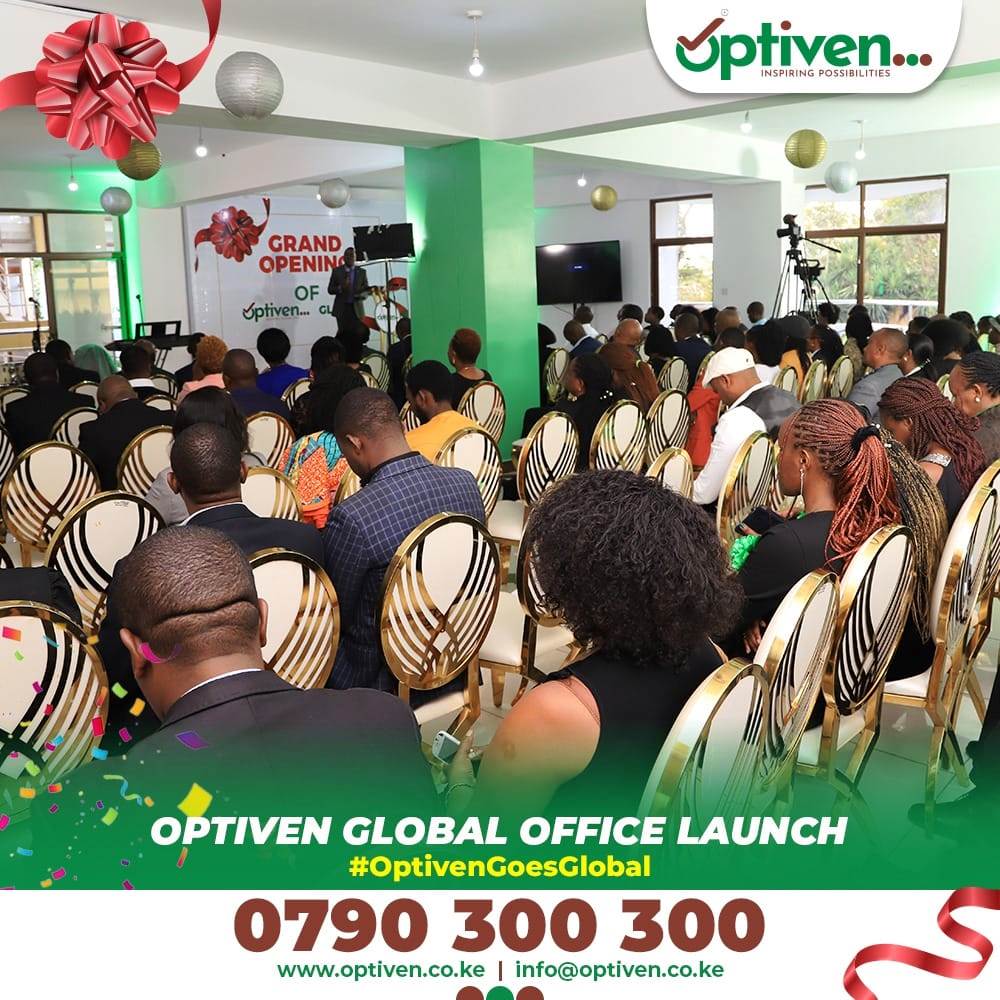 Since the launch, Optiven has since transversed over 80 cities in 2023 alone including Abu Dhabi, Johannesburg, Vienna, Los Angeles among others delivering the promise right at our investors doorstep. This November we are celebrating 24 years since inception and the Global Office adds to the celebration as the first year has been nothing but impressive. We are celebrating 24 years in a very unique campaign and you can learn more on our website.
For more information
Call: 0790 300 300 / 0723 400500
Email: info@optiven.co.ke
Kindly Share>>