The cool breeze and chilly weather that characterizes the month of July, were not a deterrent as the motorcade of CX5 vehicles snaked it's way to Success Gardens on Gatanga Road. It is here that a mbuzi part awaited the owners courtesy of Optiven under the banner Wealth on Wheels on 8th July 2023.
Peter Gitonga, the Regional Manager at Optiven took the opportunity to thank all the investors who made the time to attend the event noting that the future would be brighter if all the vehicle owners were neighbours. Gitonga noted that, "as Optiven we are intentional to empower Kenyans to own land by providing ready to build and accessible properties. Based on our experience, we have seen many investors coming on board to buy our properties, many of which are currently sold out."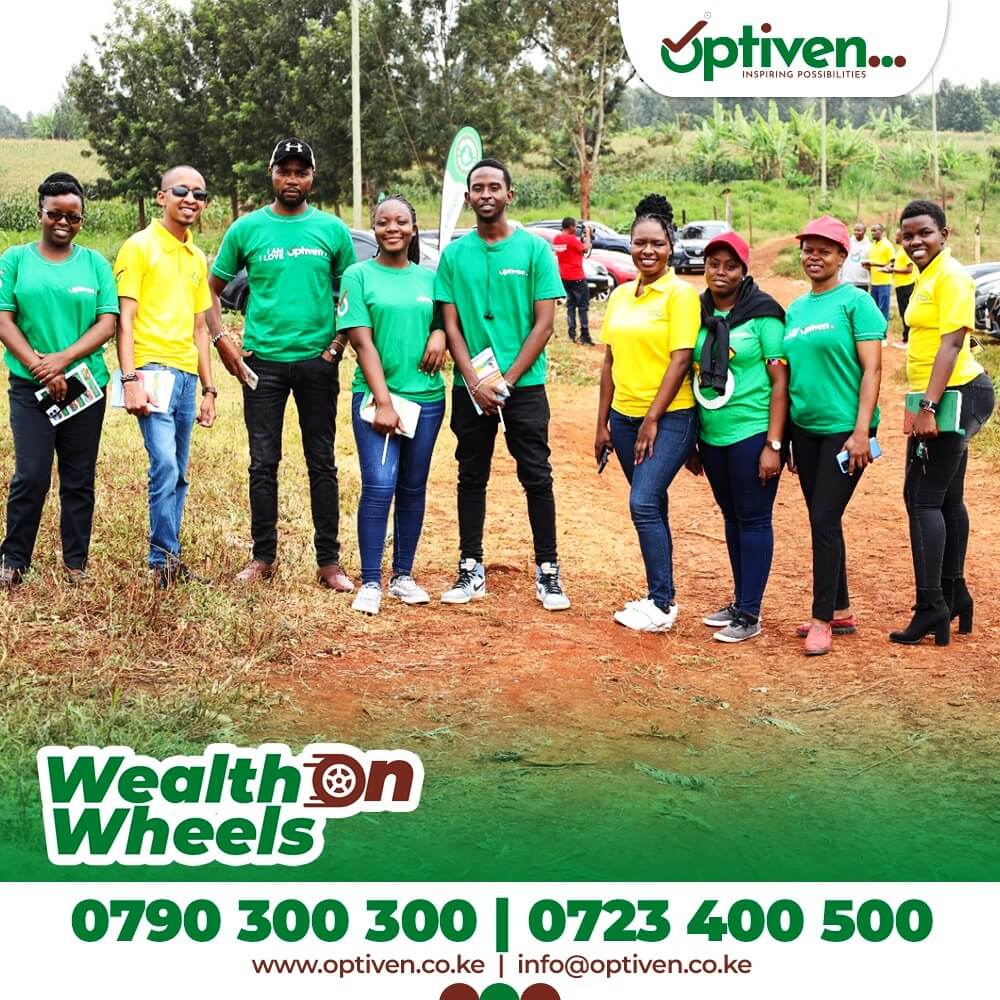 George Wachiuri, the Optiven Group Chief Executive Officer also hosted the guests at the project located right on Gatanga Road. Wachiuri took the opportunity to share top nuggets on how to create wealth amidst the challenges currently being experienced in the country. Sharing success stories from previous engagements, Wachiuri advised that many customers were interested in Success Gardens Phase 1 which has since been sold out.
He called on the investors to choose their friends carefully and better still adapt and keep those that encourage them to invest for the future. Wachiuri added, "After offering quality products in real estate for the last 24 years we as Optiven are confident that our projects are suitable to meet customer needs for posterity. Our projects are accessible, legitimate and currently the leading projects in sustainability."
The CX5 Club has over 600 members representing different professionals. While addressing the attendees, Gitonga noted that the opportunity to gather together and discuss different aspects of life including investment provides a better perspective and unity among people. Success Gardens Phase 2 was launched in June 2023 after the successful clearance and sales for Success Gardens Phase 1.
The project which is a gold level project continues to be a preferred address owing to it's proximity to key towns including Thika, Murang'a and Nairobi. Located on Gatanga Road, Success Gardens Phase 2 is set to be upgraded with state of the art value additions including a gate, a fence, internal murram roads, water and electricity of site.
To join the community at Success Gardens Phase 2
Call, sms, or WhatsApp us today on 0790300300.
Email: info@optiven.co.ke
Kindly Share>>