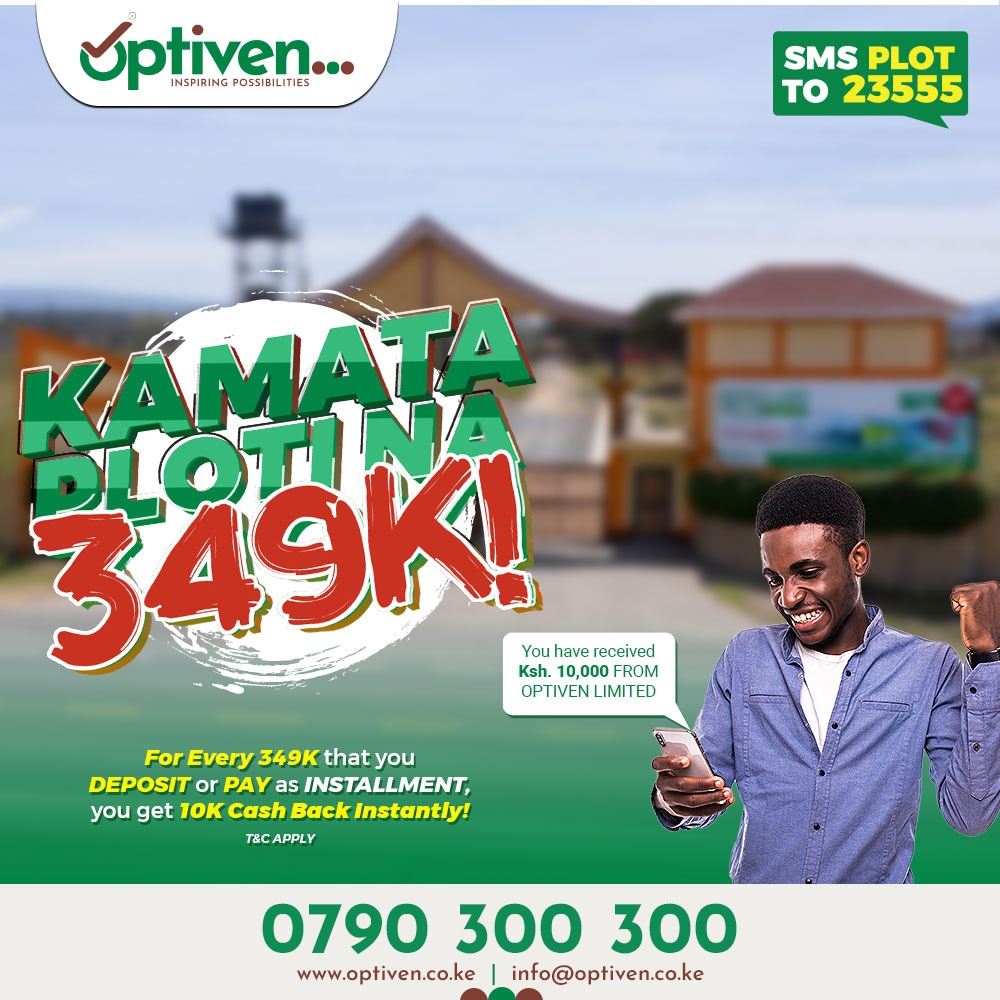 Leading real estate firm Optiven has this May launched a new campaign. Launching the campaign at the Optiven head office, Head of Sales, Rachael Ndunge advised that the campaign will reward investors with Ksh 10,000 as Cashback.
The KamataPlotiNa349k campaign will apply to both new sales as well as redemption on all projects. According to Ndunge, "our customers are free to invest in our properties by making this one-off payment as redemption for their property or for payment of any new properties. In both cases, we are ready to present the 10,000 shillings to all who Invest."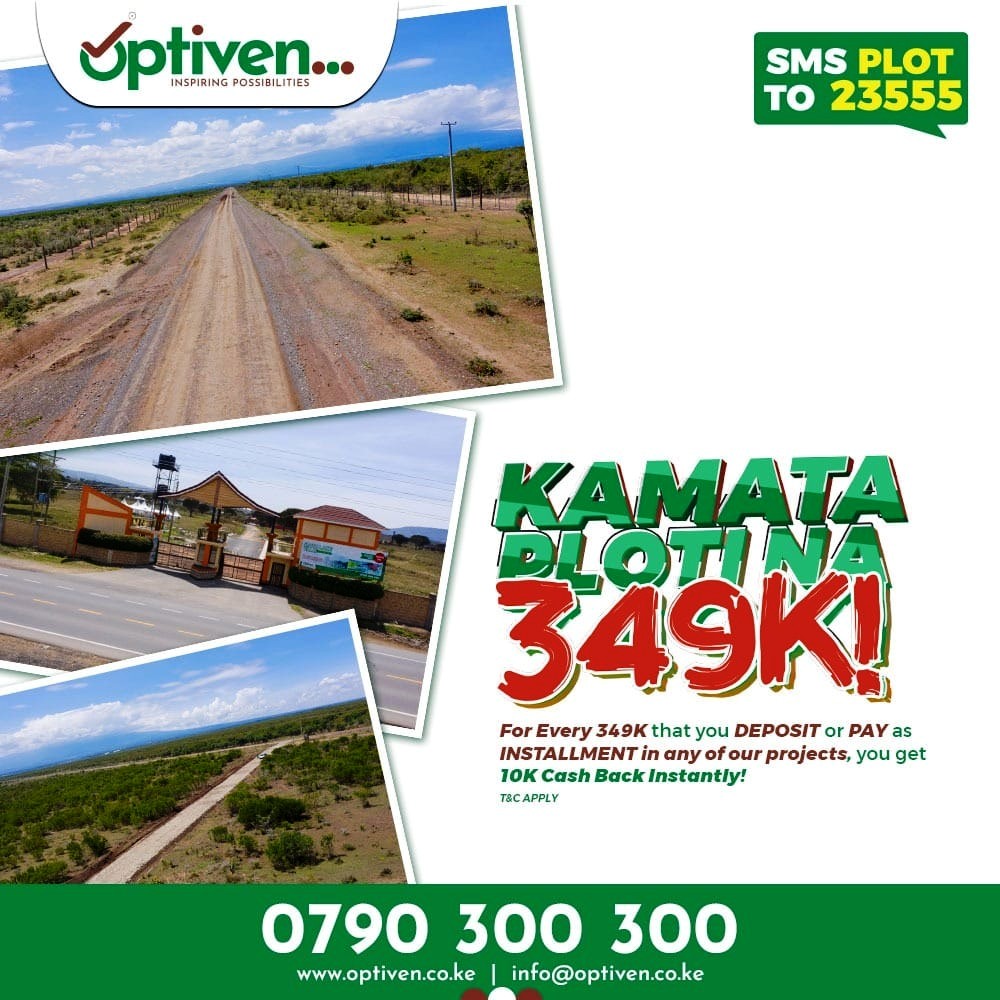 The campaign is part of the larger Corporate Strategy as Optiven fast tracks it's vision to socially and economically empower the society. Already, Optiven has held other key campaigns all aimed at empowering customers as they Invest in the different properties available within the portfolio.
Talk to us
Call / SMS / Whatsapp : +254 790 300300
Diaspora :+254 790 667799 
Email: info@optiven.co.ke