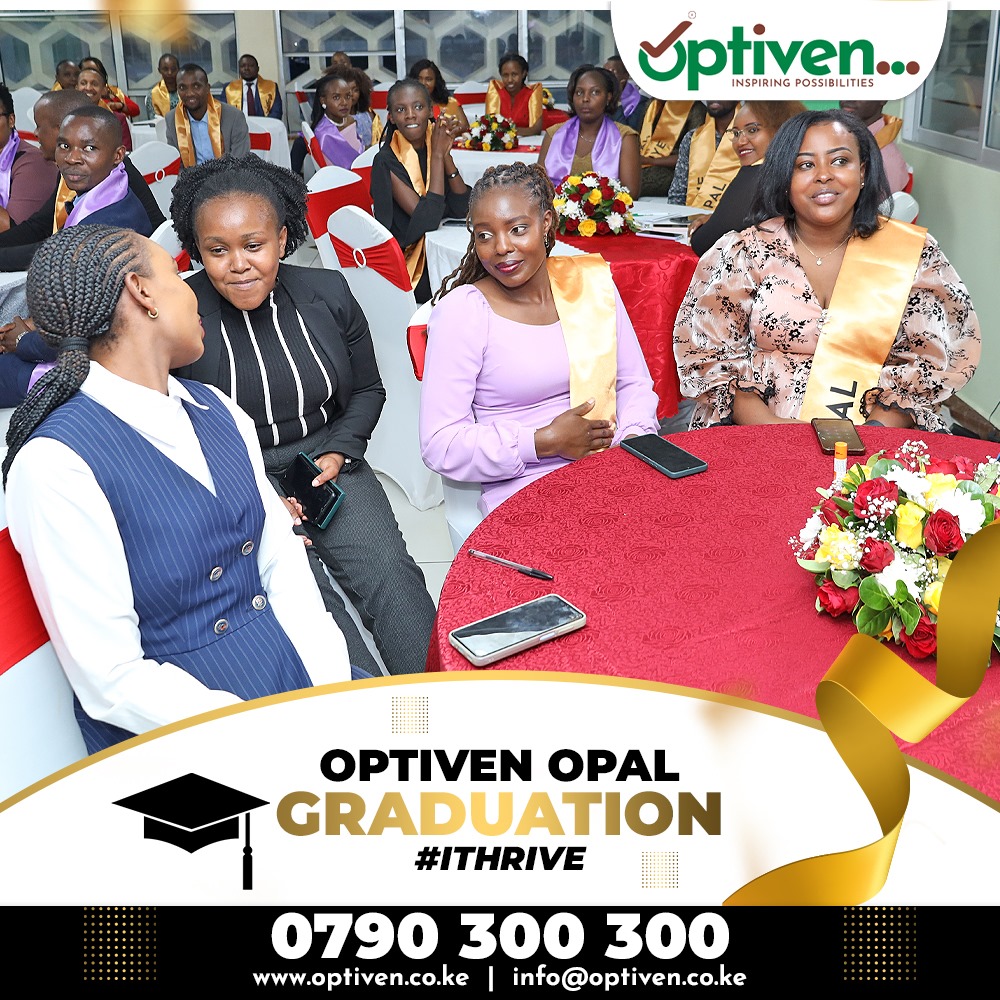 Have you been in a job interview and the interviewer asks where you want to be in the next 3 years and you went blank. Or more discomfitting, have you been part of an audience and the speaker calls you out to the front and hands you the mic. Have you been in a corporate event and were unable to communicate effectively and express yourself. Well, these soft skills are important in relating with others and what Optiven Opal is all about.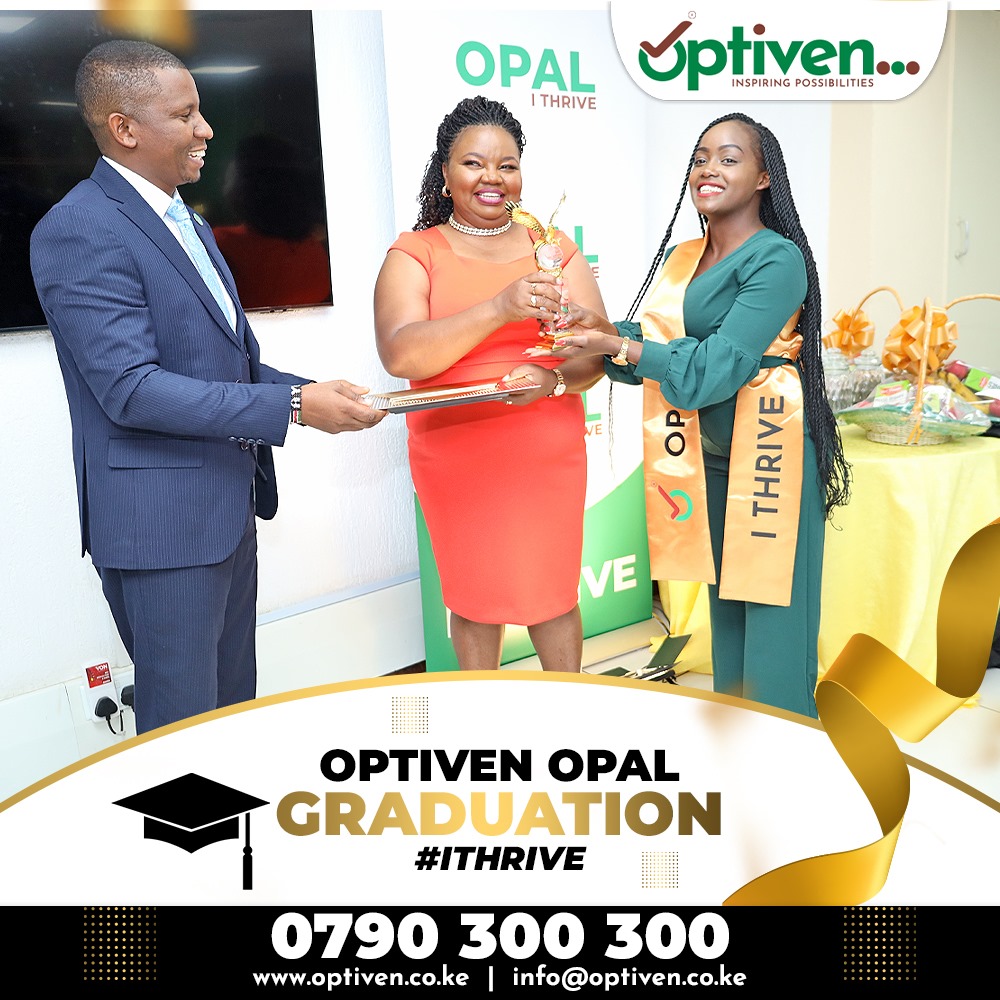 The Optiven Opal Graduation was finally here, and was held at the Optiven Transformation Center. In the presence of the Optiven directors, Kate Khole, the Principal Opal led the program and was excited as both the Blazers and Dazzlers cohort were graduating. George Wachiuri Chairman of the Opal took the opportunity to congratulate the graduating Opals and encouraged to continue with the same personal development attitude.
"Congratulations to the graduating Opals as your day has finally come and use the skills you learnt to make a difference and inspire others," he stated.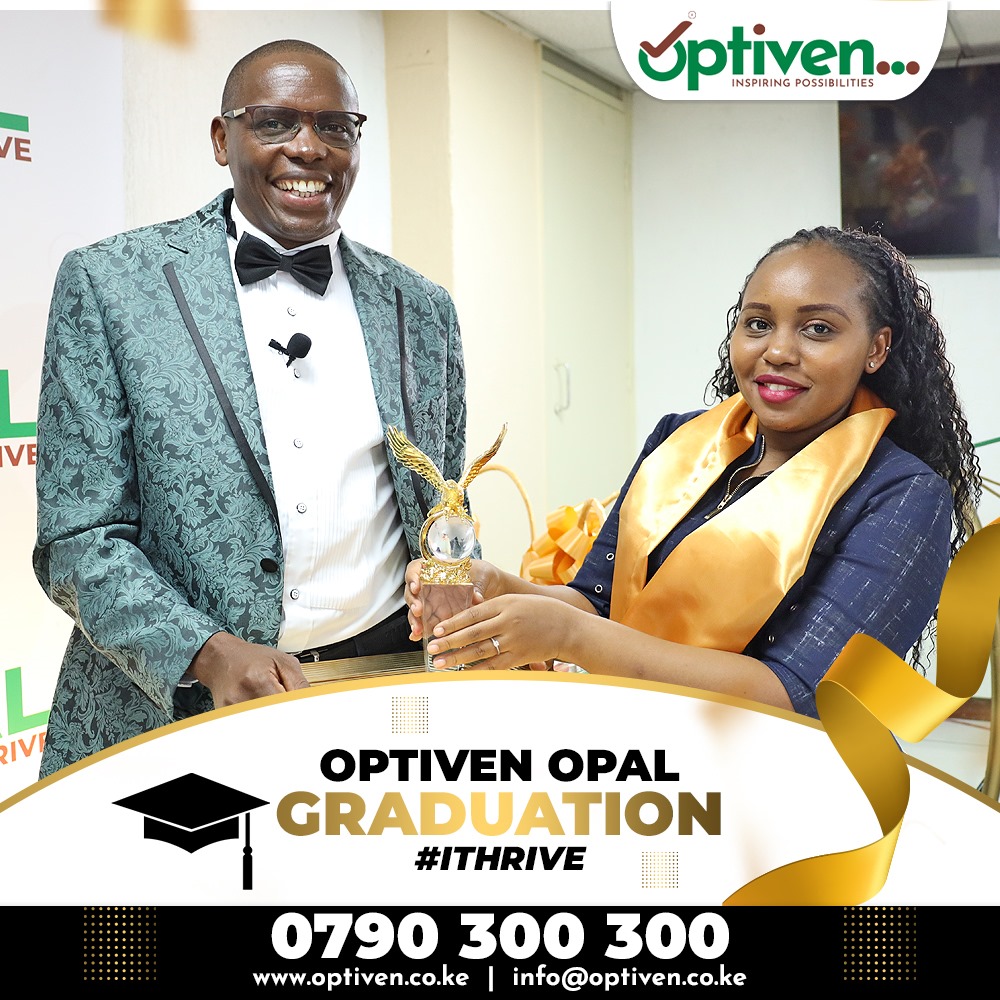 According to the top management, Optiven Opal is a corporate training program for the staff on organisational principles throughout a 14 week program and equips staff with key interpersonal skills. It is an initiative to train staff on practical approaches on how to best prepare for the future on personal development.
Fidelis Kariuki, one of the dazzler graduates has since ascended to Diaspora Relationship Manager USA since the program and shared the initiative has helped her build relationships with people from all walks of life and has improved her networking skills.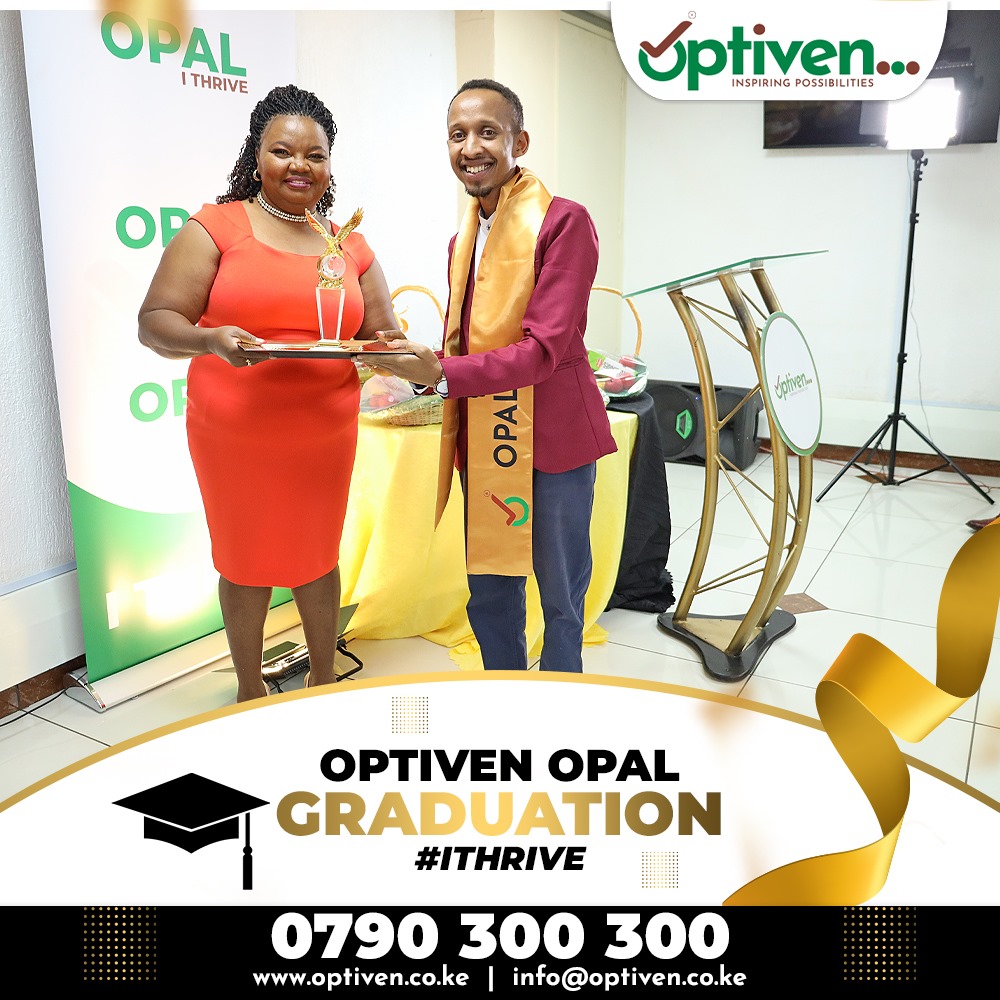 Optiven Opal was launched in 2022 with 15 students who have since had tremendous progress in their careers. A third of the group claimed the ladder to leadership positions and the huge advancement led to the continuation of the program to 2023 – Blazers cohort.
"I learnt how to build relationships, I know how to be a team player and a leader and these skills have been instrumental here at Optiven. I am able to do better presentations and handle clients and that has been through Opal," Tyson Ambani a graduate expressed.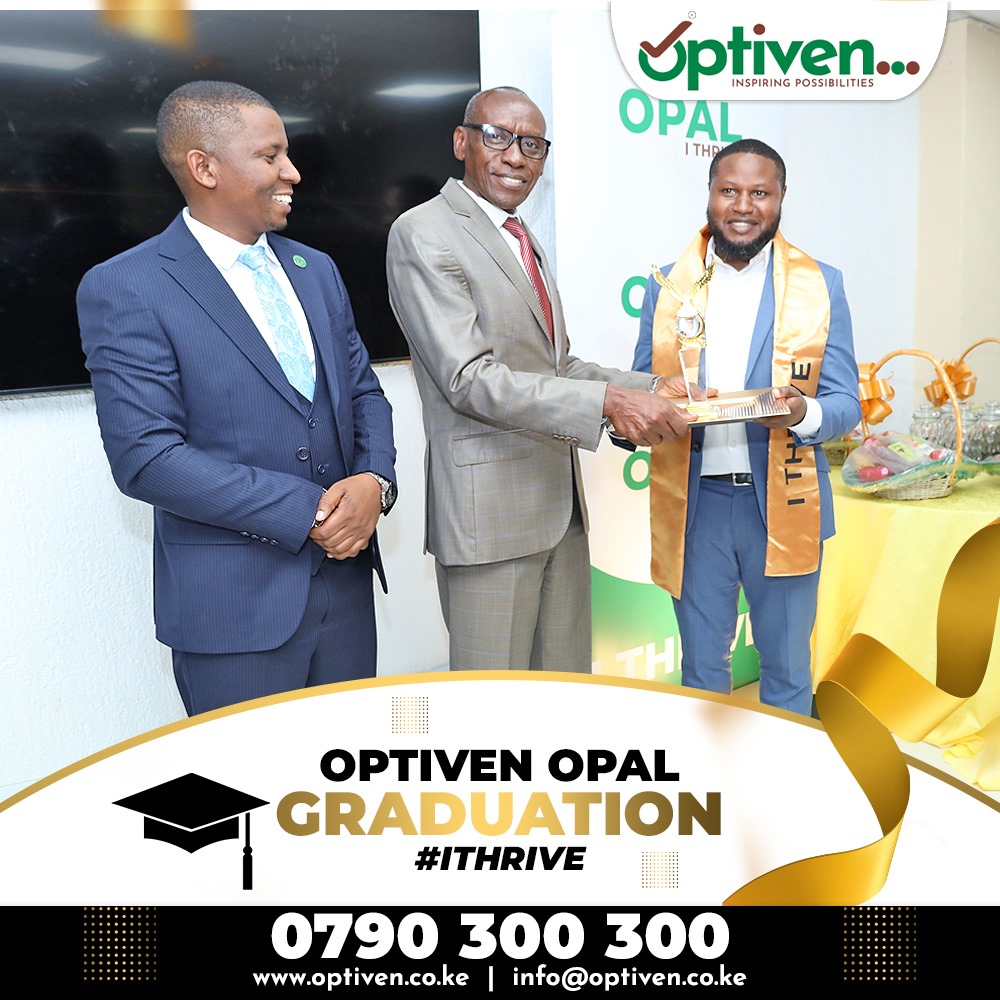 At the end of the day the Opal training was a success together with the graduation and a very heartfelt thank you to the directors for such a great personal development program. Cohort 3 dates will be announced soon.
Kindly Share>>