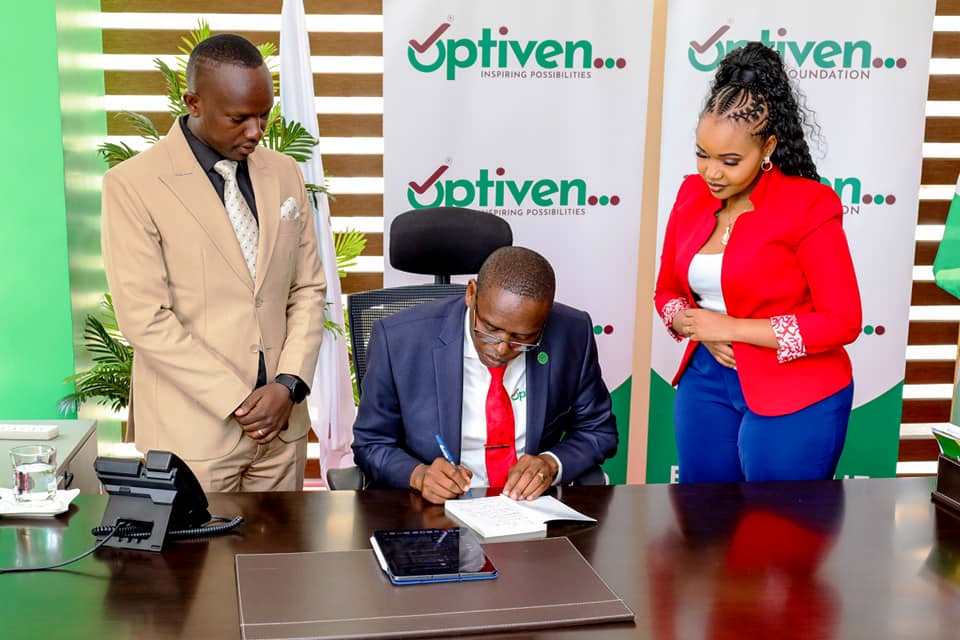 Optiven Real Estate on 15th August 2023 entered into a partnership aimed at changing the scales and adding value to the Optiven Foundation. The signing where Optiven was represented by the Head of Legal at Optiven Group Ethel Kipoto and Optiven Group CEO, Mr. George Wachiuri was done at Optiven Global offices in Karen.
Speaking after the signing ceremony, Wachiuri said, "we are excited to announce that in the bid to promote the vision of being the champions of Social Economic Transformation in the Real Estate industry, we shall be working together with renowned media personality Mc Jimmie Kajim & the wife Wambui Jimmie (The Kajim Family) as our brand ambassador."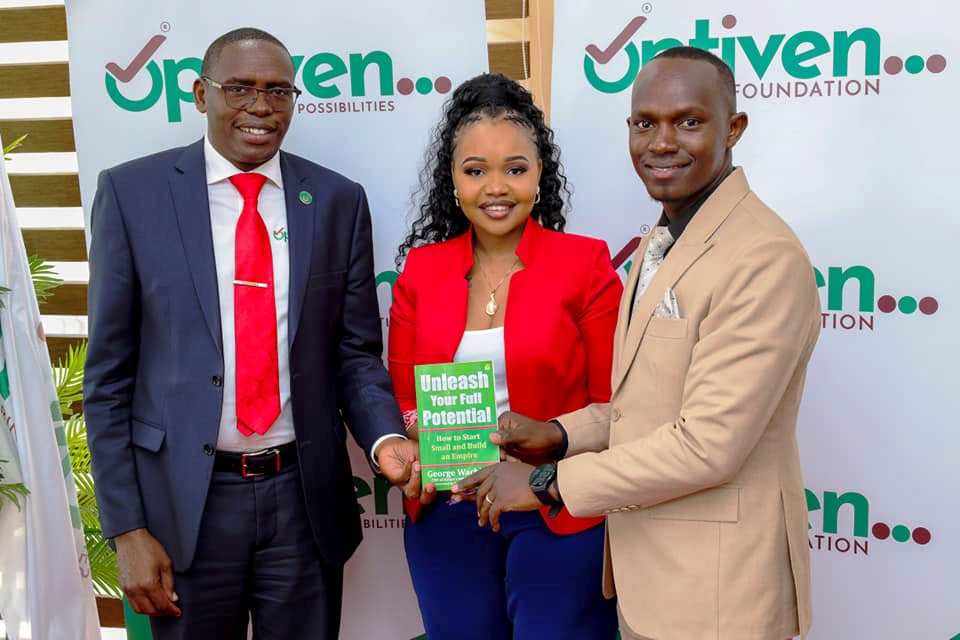 On her part, Kipoto noted that the signing of the partnership is a part of Optiven's mission to promote local talents and boost those in the sector, to grow to a global level. She added that, "We are happy to work with The Kajim Family in a bid to promote an investor-friendly environment to reach out to very many clients across the globe."
Optiven has been settling Kenyans in the real estate sector while at the same time promoting job creation, and being a trailblazer in philanthropy through the Optiven Foundation https://www.optivenfoundation.org . As part of it's adherence to the UN Sustainable Development Goals, Optiven Group continues to partner with different stakeholders in line with SDG Number 17 on partnership.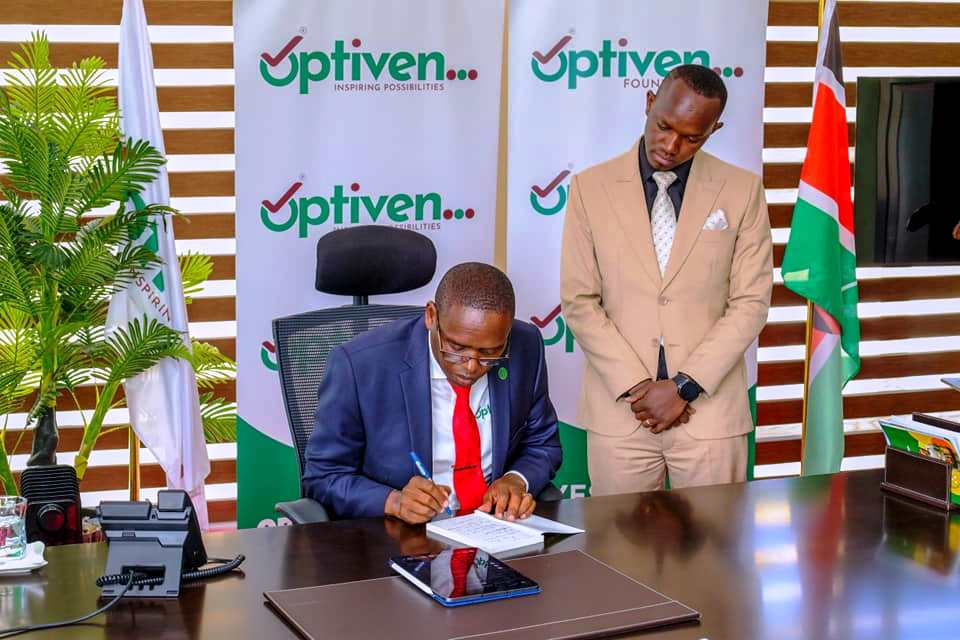 It is through partnerships that a number of organizations and stakeholders affiliated to different influencers, saccos, churches, banks and other institutions have come together to invest in their future through real estate. As a company, Optiven continues to leverage on different engagements to be able to better meet the needs of customers while at the same time availing opportunities to give income especially to the youth and women.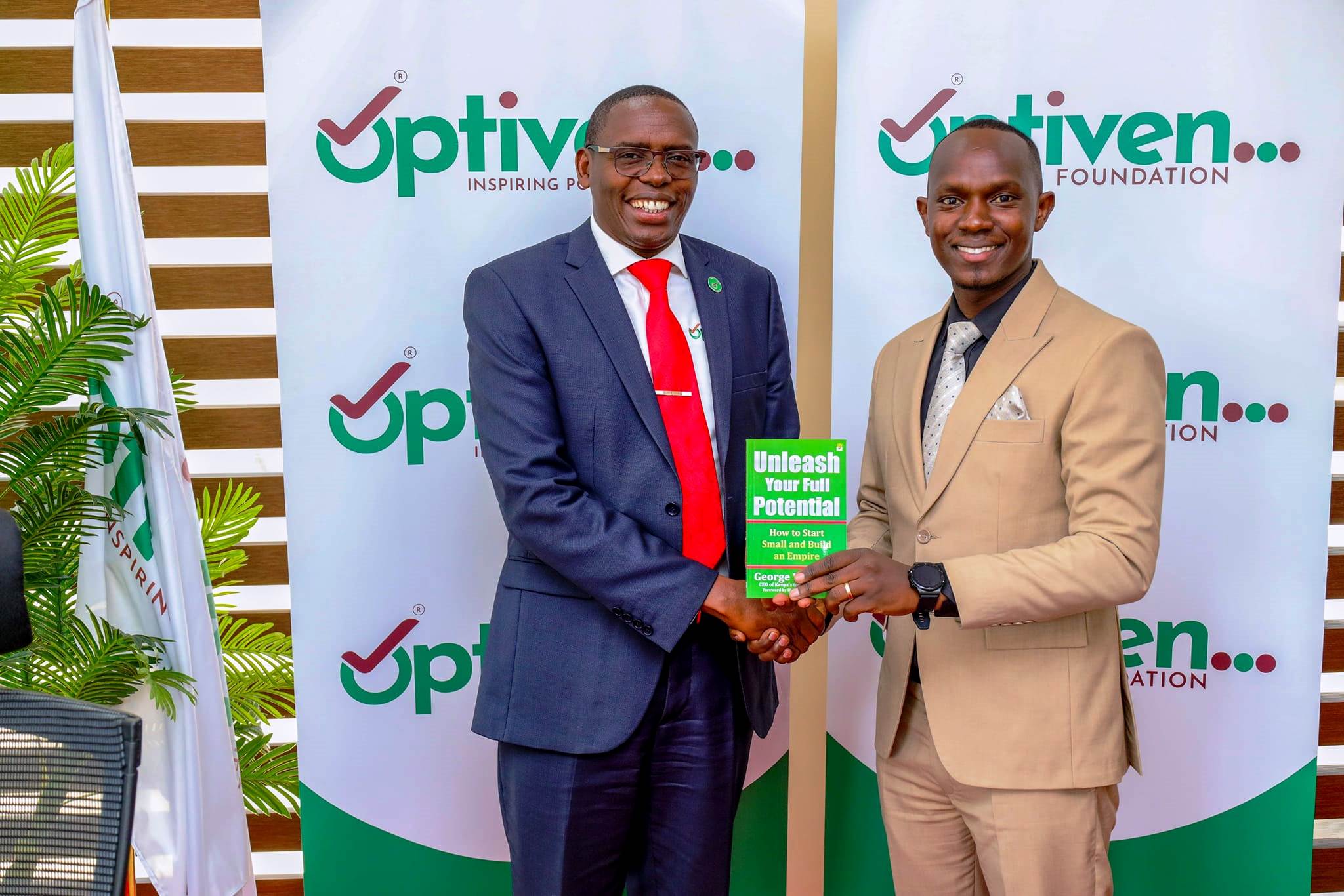 The company which has been in existence for 24 years, continues to transform communities through offering affordable and ready to build properties across the country.
Invest with Optiven
Tel: 0790 300300 /0723 400500
Email: info@optiven.co.ke
Kindly Share>>