By Bernard Kinuthia Gitu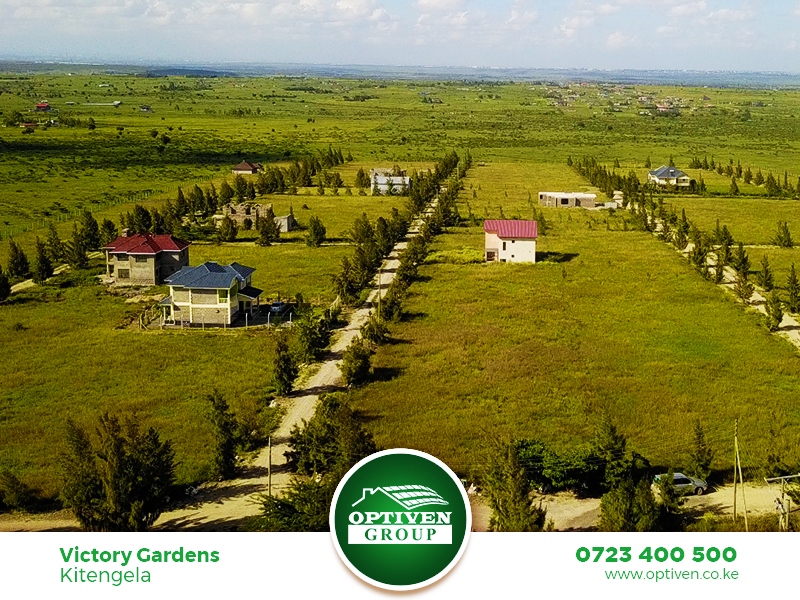 My name is Bernard Kinuthia Gitu. I am a 55 years old Kenyan businessman and a motivational speaker. Before I started doing what I am currently engaged in, I was working as a postal officer at the Kenya Posts and Telecommunications Corporation (KPTC). I worked there for a solid 23 years.
It was back in the year 2008 when I met George Wachiuri. He was in the process of purchasing a piece of property somewhere near Rangers Resort in Kitengela. We immediately developed a rapport.  Wachiuri struck me as a focused, even persistent gentleman. I admired his determination to achieve what he sets to accomplish.
Some 4 years later, it was easy for me to connect him with Mr. Harit, who had a 107 piece of land at Acacia Drive that he was selling. This Westlands based Asian gentleman had been in possession of this land since the year 1983.
At that time, this piece of land was just some bare, undeveloped track that didn't have much to talk about. It was very strategically located though. Optiven immediately got interested in it and as I look back, I am glad that I was part of this great story that is located in Kitengela.
Of course they took their time. But soon after they purchased it, I was super sure that given their track-record, Optiven would soon transform this property.
Watch this video

And transforming they did! So much such that if you had seen this property when it was undeveloped and visited the place today, you would certainly be astounded by the great positive changes that have been introduced through very innovative value additions. You might actually be confused whether it's the same place that you earlier knew.
This property, to me, qualifies the fact that Optiven is a true pacesetter in the real estate industry because since they arrived in this location, this area has really improved, as well as the attraction of other social amenities that come with such a major development around.
Without a shadow of doubt, I can say of Victory Gardens Phases 3, 4 & 5 that this is a marvelous property that is serene and suitable for families. This is certainly the next Muthaiga, but now in Kitengela. Even better, given the new innovations that are presently available for developers.
Watch this video

Its proximity to Kitengela Town and the amenities around this fast-developing town is also a major plus for anyone who wishes to settle here.
Finally, I must admit that I am proud to be associated not only with this project's history but also with Optiven because they have turned out to be both very honest and very good at what they do.
Do you want to be part of Victory Gardens' great experience? Get in touch with Optiven Today
Contact Optiven Group: 0790 300 300
Email: admin@optiven.co.ke
George Wachiuri Blog: www.georgewachiuri.com