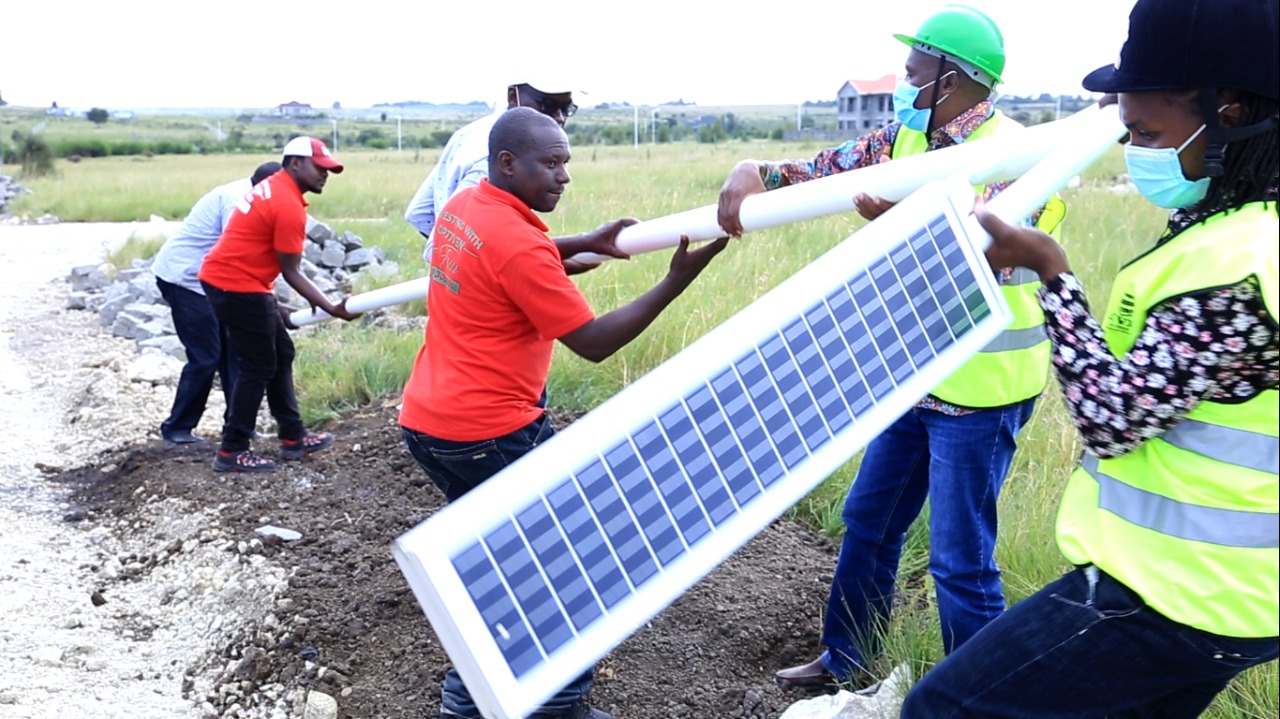 My visit to Victory Gardens Phase 5 on Friday 5th of June 2020 was one of the most inspiring moment of my life. We were able to validate the work done by Eng. Njeru on the installment of 180 watts, 8 meters high, motion-sensor solar lights.
The action of lifting and fixing the final solar pole made me, as Optiven team leader, thank God for this milestone. I reflected on sheer importance of the solar street lighting of this project and how it was gladdening for me to see the end result of this dream in this 100 acre project.
The whole place is now lit. We thank God for His doing. We thank our staff too, who were able to sell even before the solar lights were done and we thank our customers for the patience. We also thank the County Government of Kajiado for supporting the Optiven vision of economically and Socially Empowering and Transforming the society.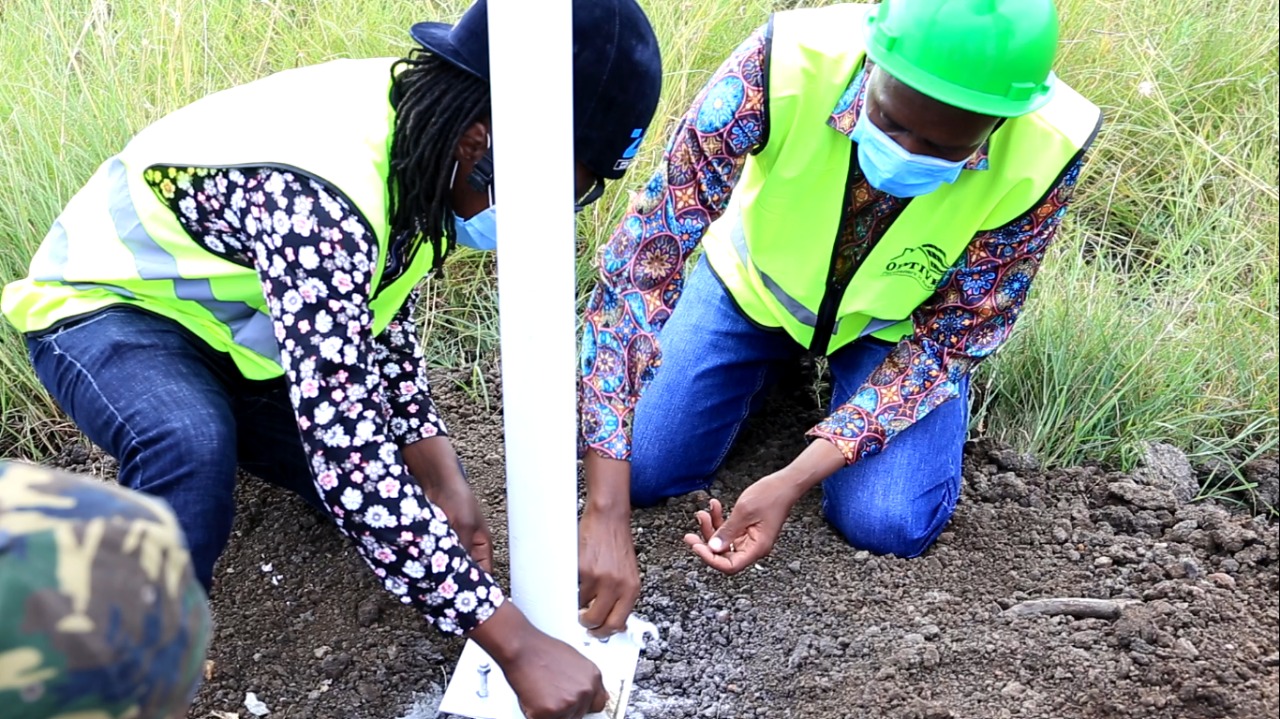 The entire project is being referred to as the iconic project of Kitengela. The installation of these hundreds of solar lights was the culmination of prior activities and processes such as compacting of internal roads and their subsequent naming, water installation and piping, trees planting, establishment of fruits parks, green parks, kids park among other activities.
The project is now fully ripe for construction. One only requires to transfer the individual deed to their name, ensure building approvals by the County Government upon quick check by Optiven to ensure quality gated community compliance.
Watch this inspiring Video –  https://cutt.ly/pyNfUIB
If you are looking for the best place of Victory, Peace and Tranquility, just get in touch through
Tel: 0790 300 300
Email: admin@optiven.co.ke
George Wachiuri Blog: www.georgewachiuri.com
YouTube: https://bit.ly/2VdSuFJ
Kindly Share>>