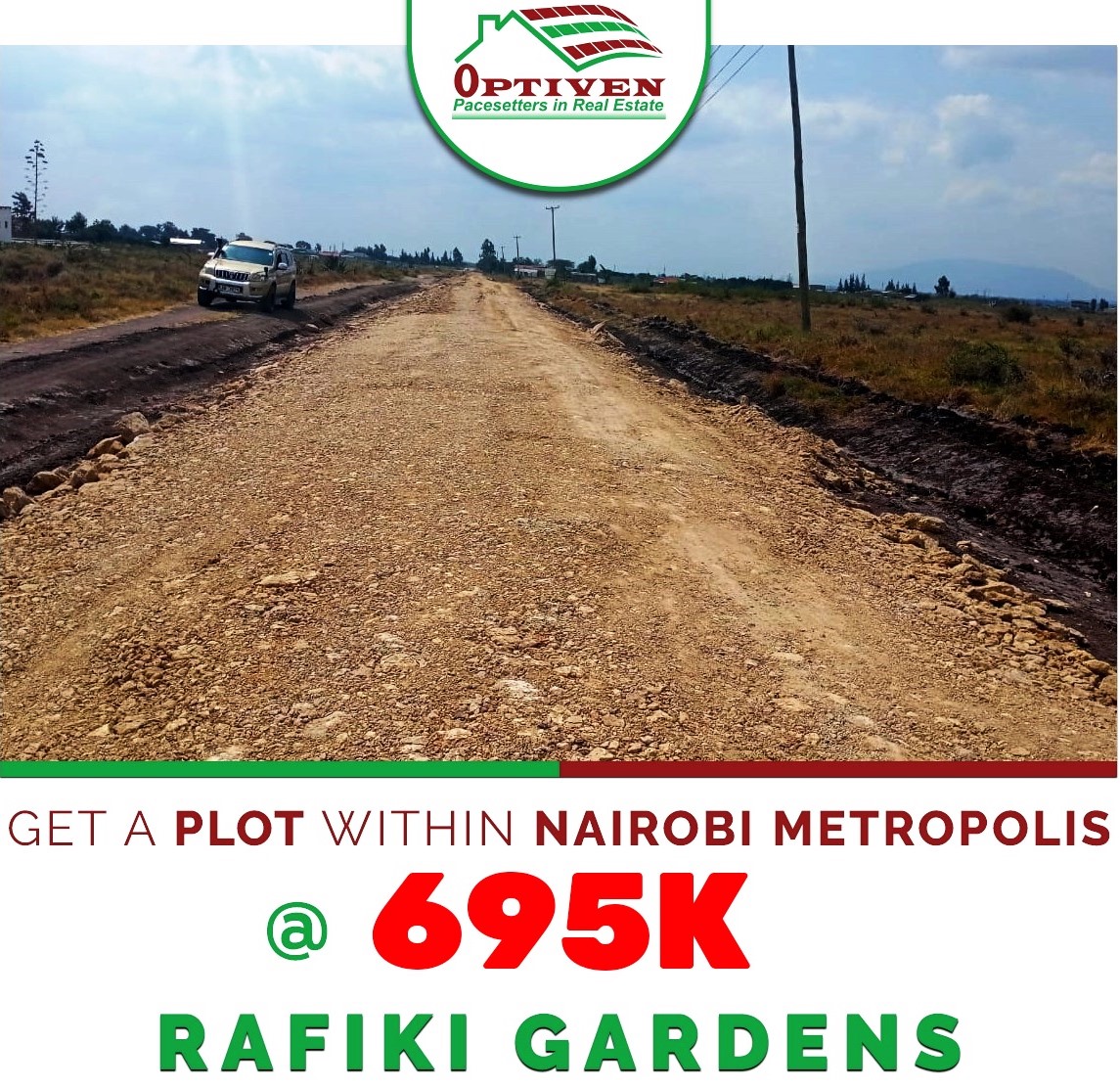 Like a string instrument, life's music will play depending on the way you tune it. However, many loose it based on excuses. Some of these excuses include statements like I am broke, I cannot afford it, it's very far, it's expensive, let me think harder about it, what if this is just another of the many scams? Others will doubt almost everything around, including life itself!
The story is different at Rafiki Gardens, customers are fencing their plots ready to set up homes. This property is limited value added and one is free to set up what they have been dreaming of. In life, there is always a first step, and this is a good place to start off life.
Watch more here:  https://www.facebook.com/georgeoptiven/videos/2115209421958946/
Optiven recently went a step further to murram the roads to ensure that our customers can access this property easily. We are happy that KERRA is upgrading the access road from the tarmac and several kilometers are now done.
Optiven has a limited offer of Ksh 695,000 and you have 6 month's to pay. You only need to deposit 50%
Here is your chance to join Optiven family. Get in touch with Optiven Today
Tel: 0790 300300 / 0723 400500
Email: admin@optiven.co.ke
George Wachiuri Blog: www.georgewachiuri.com
YouTube: https://bit.ly/2VdSuFJ