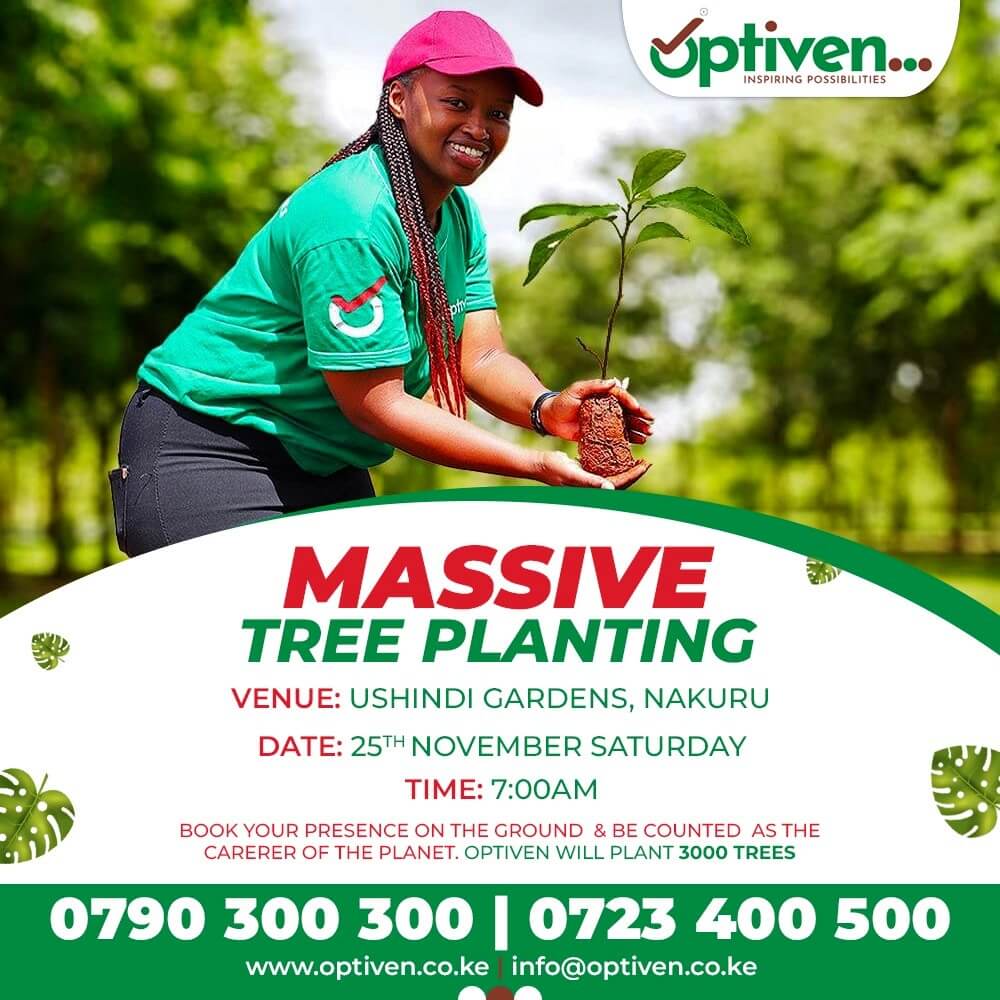 All roads lead to Ushindi Gardens by Optiven on Saturday 25/11/2025.
This is for the much awaited tree growing that will change the project landscape. As Optiven rolls out it's greening agenda, Ushindi Gardens is well placed to receive more value additions. Solar street lighting, beacons, caretaker on site, internal murram roads and ongoing culvert installation are just a few of the developments expected.
Save the date – November 25, 2023.
Save Your Spot – Register Your Attendance Today:
#GoGreenNaOptiven
Kindly Share>>