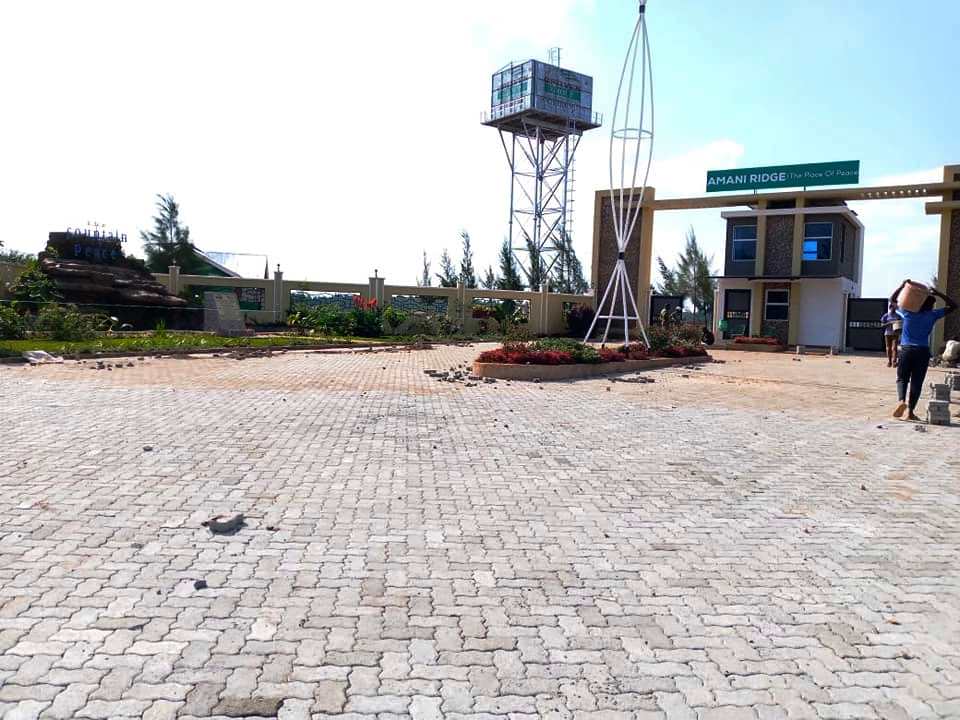 With only 26 plots measuring 1/4 acres remaining, the window to own a plot of land at Amani Ridge the Place of Peace is now closing. As this is happening, the cost of these plots is now set to move up by 20%. Here is the good news though; you still have a chance to secure your property before this change takes effect.
As this window slowly closes, the value additions are tripling as
We are now headed to start internal roads murruming before we finally lay cabro on the same streets. On the other hand, the Kenya Power contract to lay underground power is right on the heels.
At the same time, the Razor Wire installation on Wall of Happiness and Wall not Knowledge (1.4Km in length) is also set to start next week.
Meanwhile, we are heartily celebrating the completion of the four walls surrounding this top gated community in Kiambu (Wall of Peace, Wall of Wisdom, Wall of Happiness and Wall of Knowledge).
As we share this update, the laying of paving blocks (cabro) on a one acre gate-area is ongoing as you see on the accompanying photo.
This cabro works on the estate's driveway has been designed to give all families and visitors coming into this gated community an inviting welcome.
Do you want to know how to be part of Optiven Family?
Call us now: 0790 300300 or 0723 400500
Email: info@optiven.co.ke
Experience the difference