Bigger is Better right here at Nyeri!
1/4 Acre and Above Only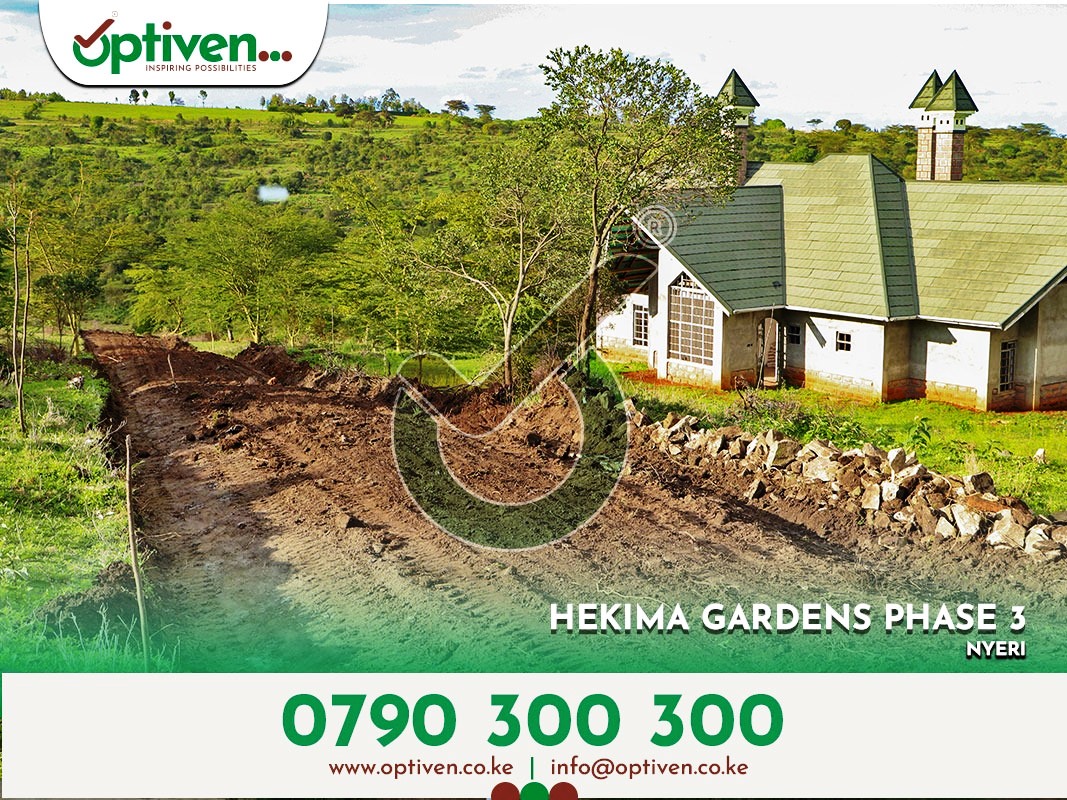 This property is right in the Middle of Mt. Kenya and The Aberdare Ranges. The project's views are simply inspiring, self-motivating & very assuring. The horizontal sceneries are extremely breathtaking.
The area is known as Lachuta, neighbouring the fast-growing Kiawara Township and next to Giraffe Ark Hotel. The property is offered as 1/4 acre Plots and there are a few blocks that are in acres touching a seasonal river with beautifully grown yellow acacia trees.
---
What can you do with this property:
Build a Get-Away Home (two customers are already doing this… see the photos below), a Residential Home, Cottages, Airbnb, a Retreat Center, a Retirement Home and Guests Houses.
It is also an ideal place to settle your parents or to retire there.
You can also buy it for Land banking
Build your Weekend Home.
Still, it is also ideal for future overflow of the nearby Giraffe Ark Hotel.
---
What are the additional facilities
Mesh and concrete poles
Murram roads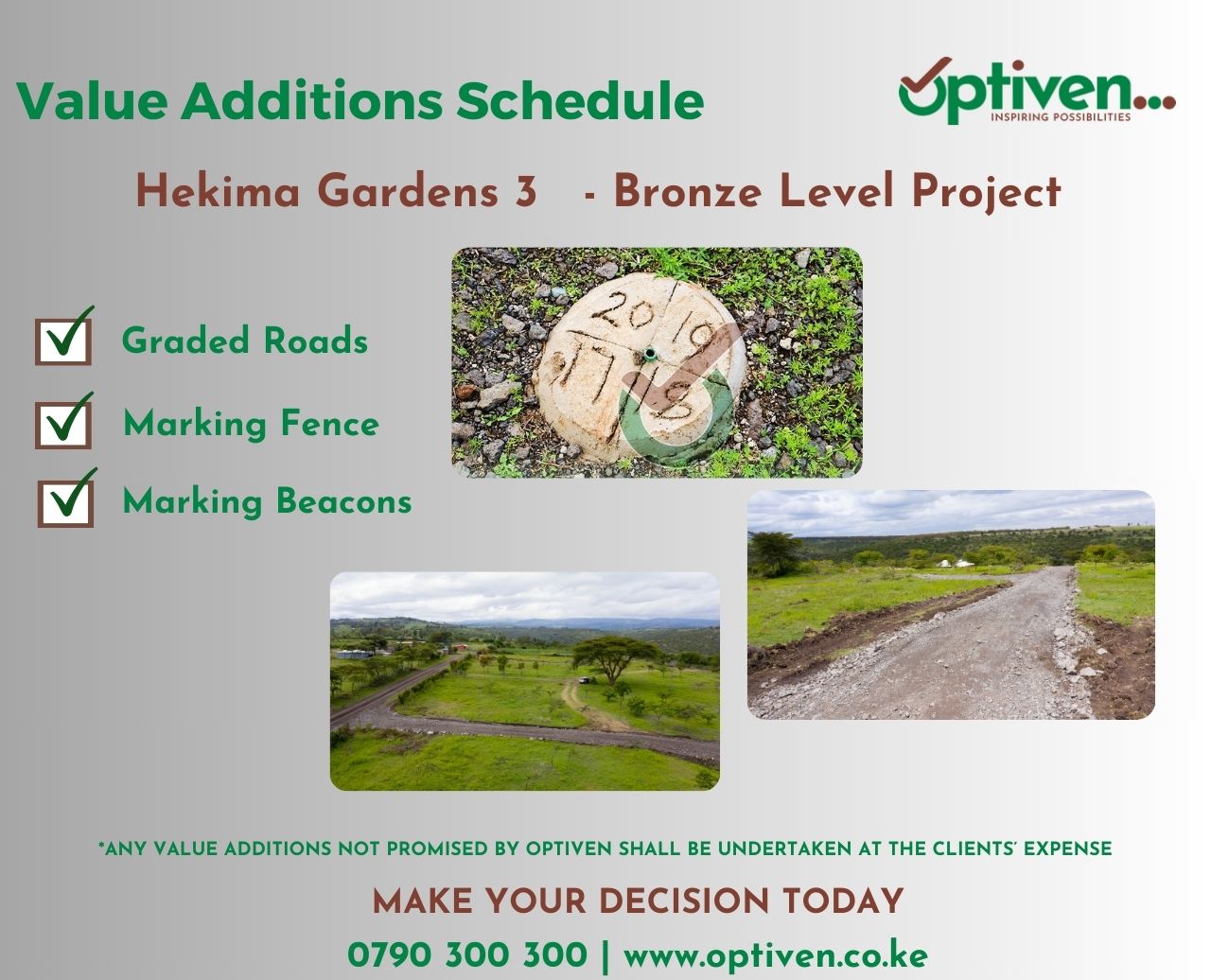 ---
Investment
Price for 1/4 Acre Plots

30 Days: Ksh 535,000
3 Months Installments: Ksh 546,235

6 Months Installments: Ksh 557,470

1-Year Installments: Ksh 579,940 

Price for 1 Acre Land

30 Days: Ksh 2,140,000 
3 Months Installments: Ksh 2,199,385

6 Months Installments: Ksh 2,258,770 

1-Year Installment: Ksh 2,377,540 
---
What's More?
Price is

all-inclusive

i.e legal fees, stamp duty and title transfer fees with no hidden charges
This project has Freehold Titles to be available in 90 days upon

 completion of payment

Don't MISS THIS special OFFER!
Get your 1/4 and above Today!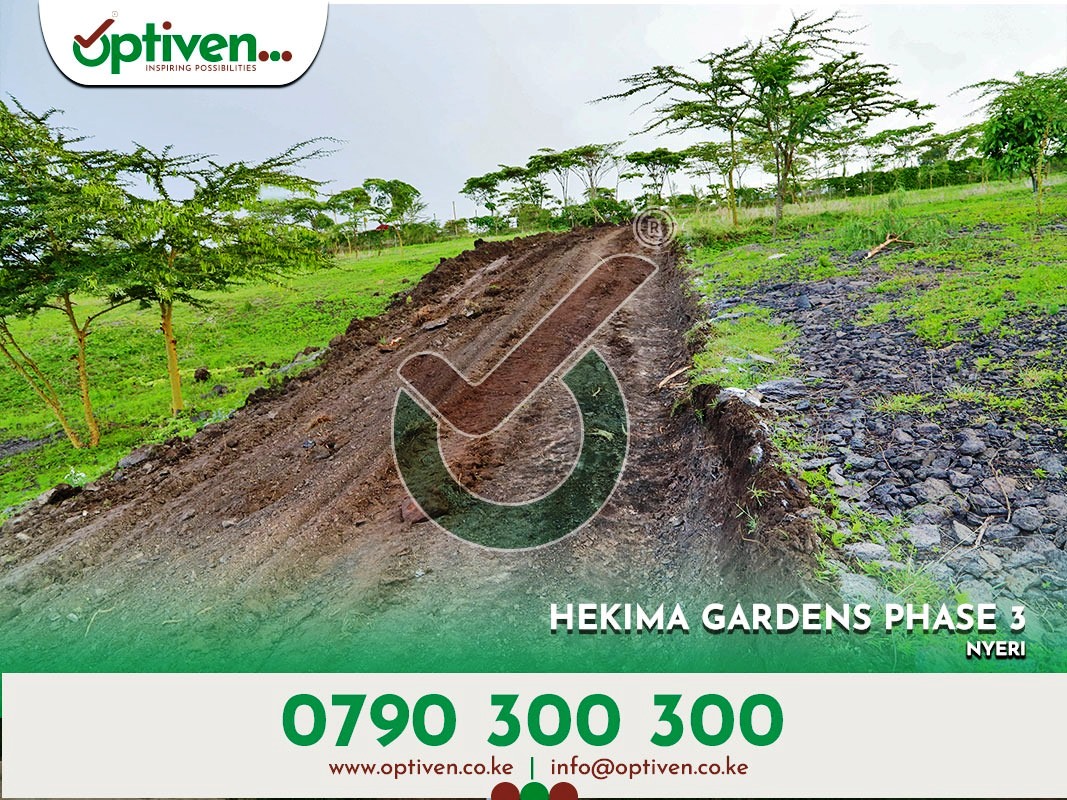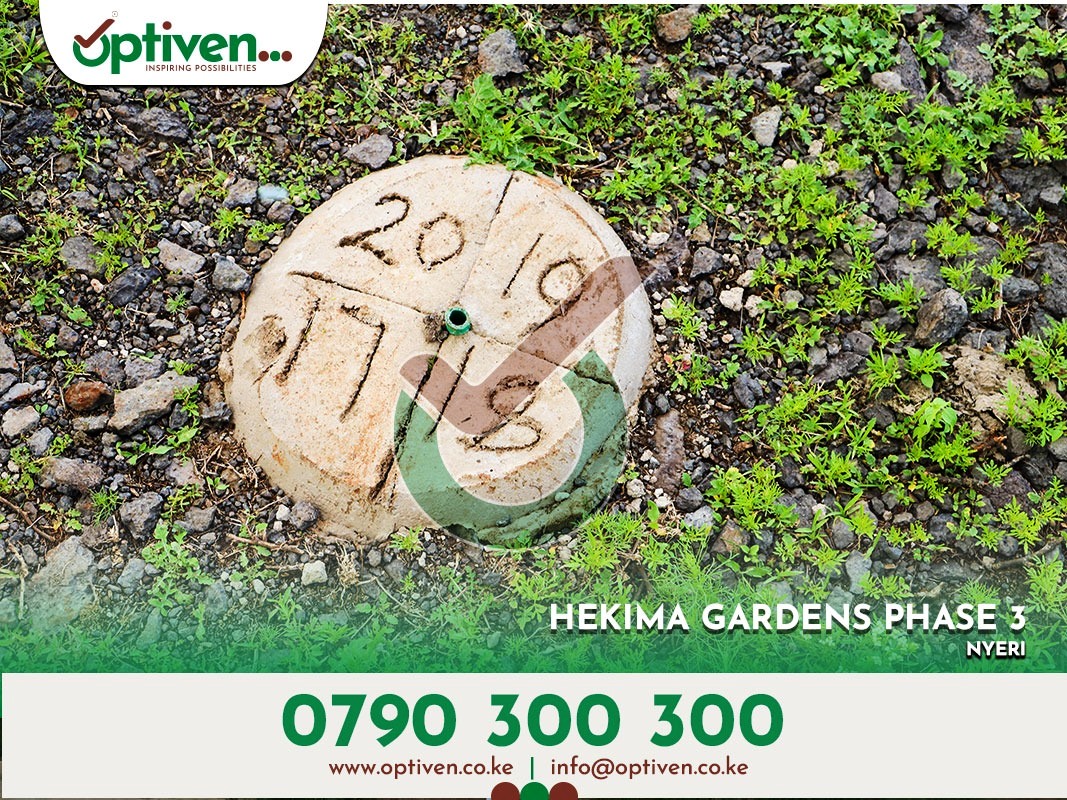 ---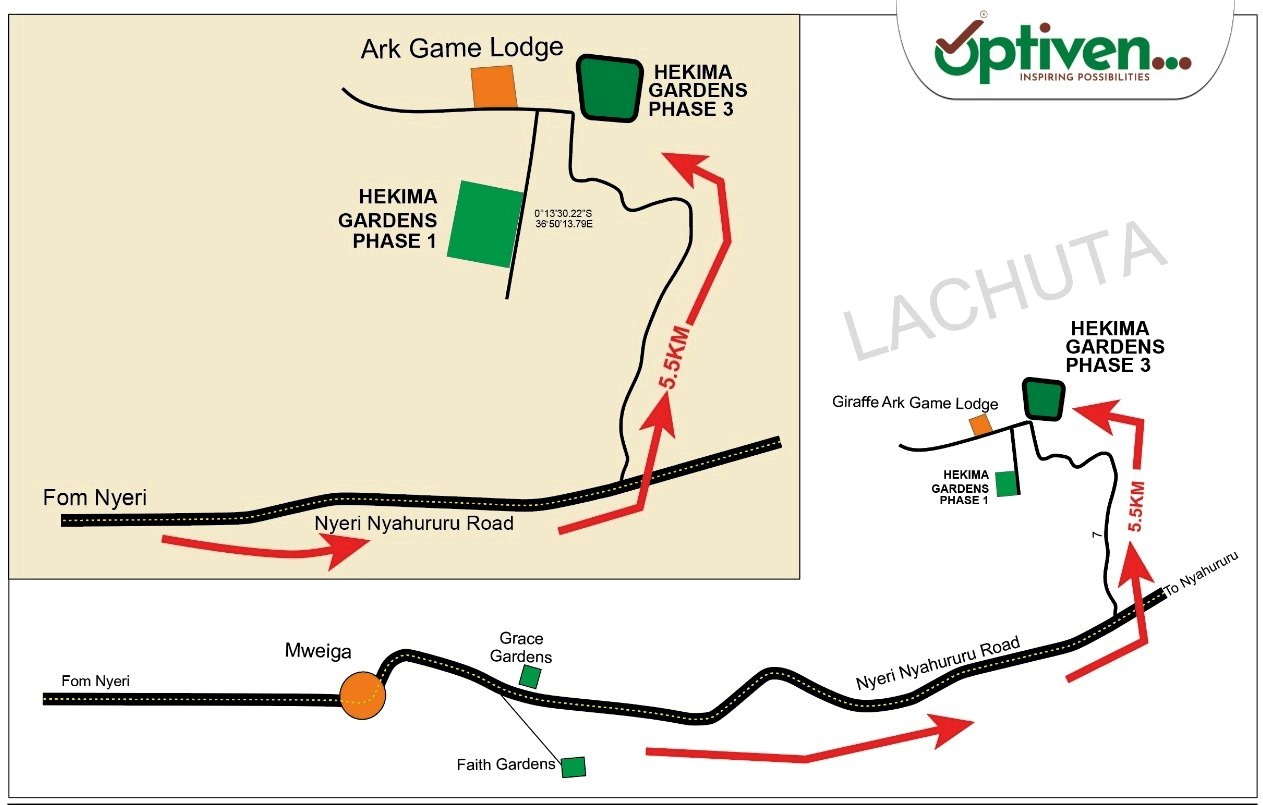 ---
---
Book Your Plot Now at Hekima Gardens Phase 3- Nyeri

Contact us
Optiven Limited
Head Office: Absa Towers Loita street, 2nd Floor
Postal Address: P. O Box 623-00600 Nairobi, Kenya
Call / SMS / Whatsapp: 0790 300300 / 0723 400 500
Email: info@optiven.co.ke
Branches
Optiven Global Office – Zamani Business Park, Karen
Kitengela –  Optiven Business Center – Acacia Junction
Nanyuki – Ubii Plaza, 2nd Floor along Kenyatta Highway
Nakuru – 7th Floor – Golden Life Mall
Mtwapa – Shifa Arcade-2nd Floor, Office No. B5
Kindly Share>>