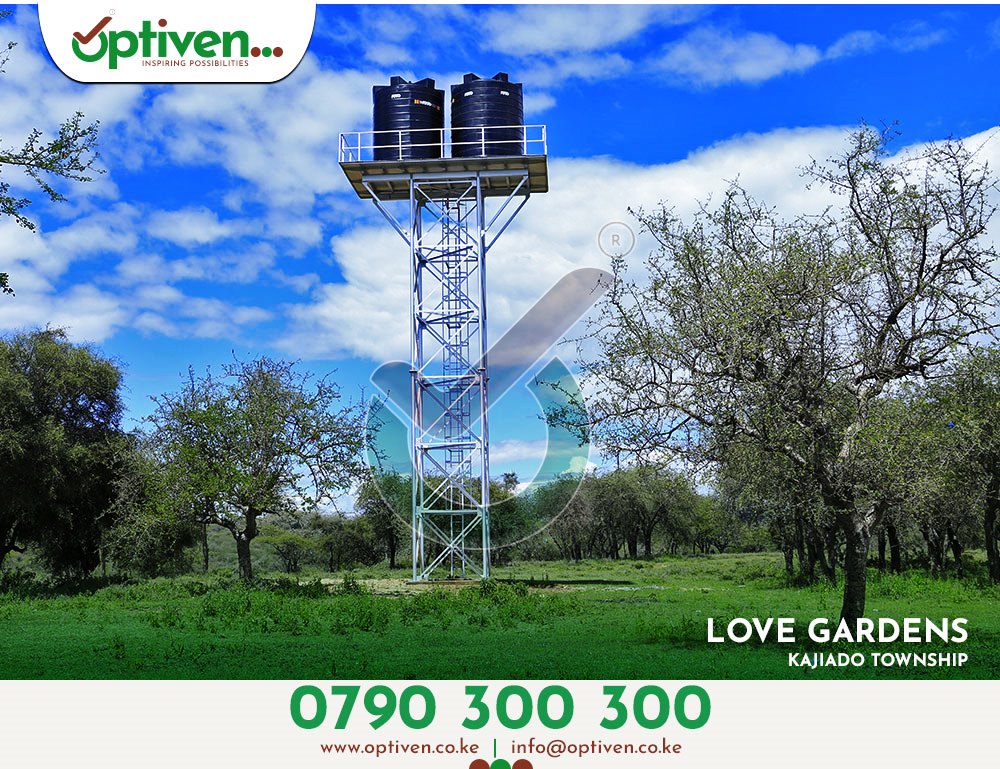 This is a property that is within 2kms from Kajiado Town. It is suitable to house the growing population of the County headquarters. It is also an amazing place to set up stand alone homes for rentals.
Love Gardens is ready for those who are keen to invest immediately and is within less than 1km from Tarmac. Access roads have been done to murram standard, Borehole water is already on site and works on solarizing water tower at the project is ongoing. Additionally, fencing around the property is ongoing (concrete poles and mesh)
The property has ready title deeds.
Value Additions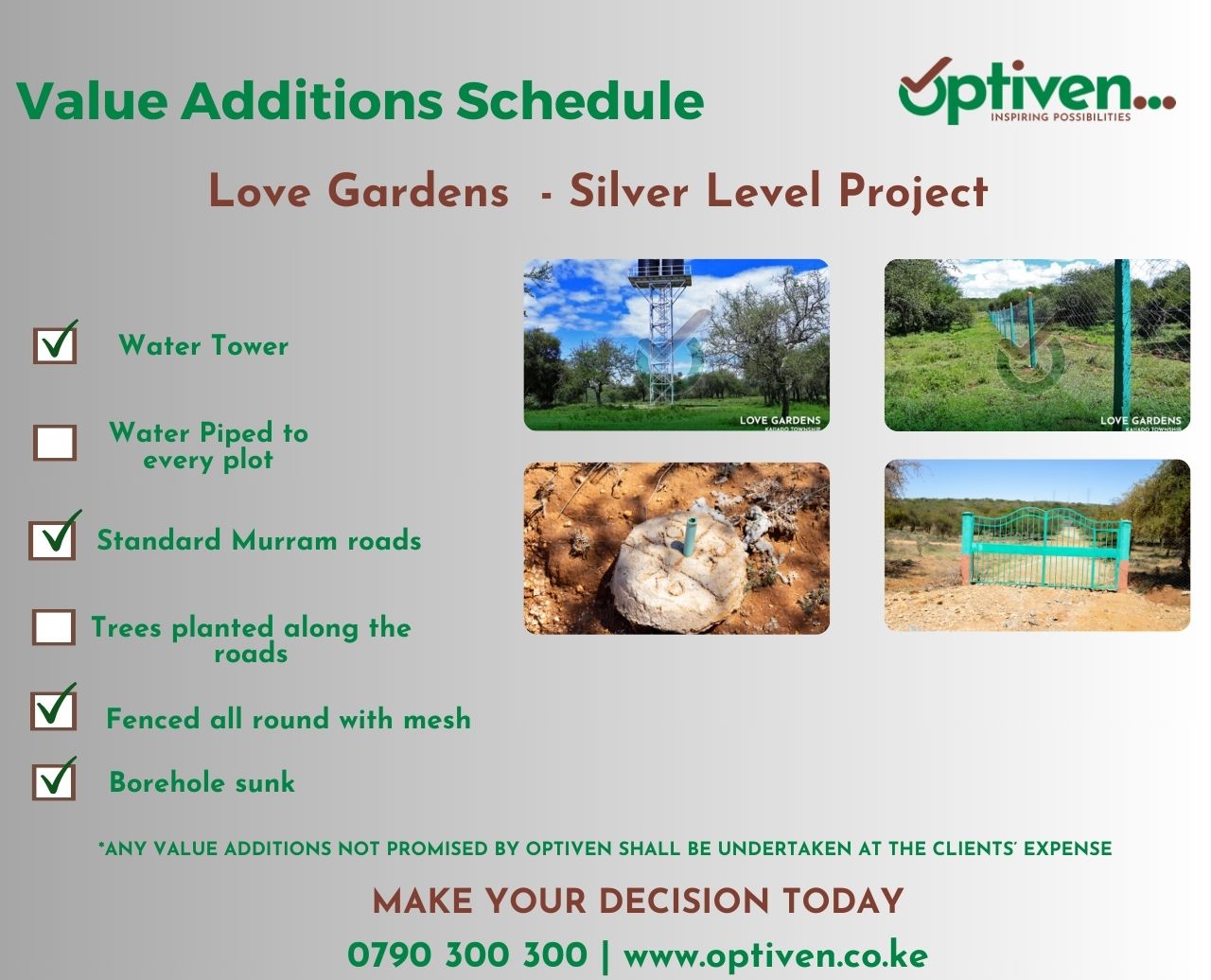 ---
---
Investment Offer
Residential
Cash Offer: Ksh 950,000
3 Months Installments: Ksh 972,500 

6 Months Installments: Ksh 995,000
12 Months Installments: Ksh 1,040,000
Commercial
Cash Offer: Ksh 1,050,000
3 Months Installments: Ksh 1,075,500

6 Months Installments: Ksh 1,101,000 

12 Months Installments: Ksh 1,152,000 

---



---
---
Enquire More on Love Gardens – Kajiado

Contact us
Optiven Limited
Head Office: Absa Towers Loita street, 2nd Floor
Postal Address: P. O Box 623-00600 Nairobi, Kenya
Call / SMS / Whatsapp: 0790 300300 / 0723 400 500
Email: info@optiven.co.ke
Branches
Optiven Global Office – Zamani Business Park, Karen
Kitengela –  Optiven Business Center – Acacia Junction
Nanyuki – Ubii Plaza, 2nd Floor along Kenyatta Highway
Nakuru – 7th Floor – Golden Life Mall
Mtwapa – Shifa Arcade-2nd Floor, Office No. B5
Kindly Share>>