BIGGER is BETTER  IN MALINDI
1/4 ACRE AND ABOVE ON SALE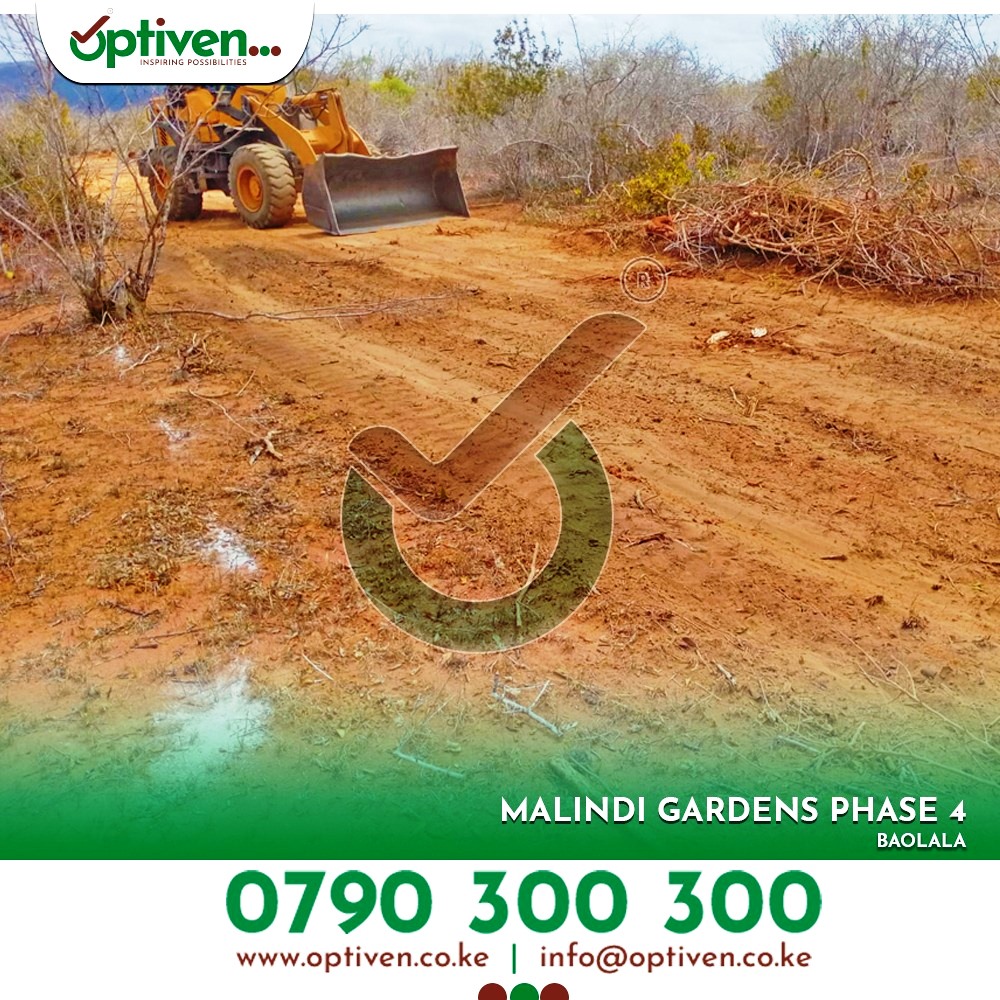 Malindi City Breeze Phase 4 is an ideal project located in coastal town of Malindi in a cosmopolitan town in Kilifi County known as Baolala. Malindi has been named among the top destinations for investment in East Africa.  This tourist attraction town has a strong development potential, all our clients from beyond Malindi have attested to the fact that investing in Malindi was nothing like they had imagined owing to the serenity and sophistication of this town.
It is OPTIVENS GREAT PLEASURE to introduce Malindi City Breeze Gardens Phase 4. This project is within the environs of the 2nd longest river in Kenya, the Athi-Galana-Sabaki River. Importantly, there is accessibility of water and electricity.
Malindi City Breeze Phase 4 is located next to the 6.6B, Malindi Solar plant, which is set to employ more than 450 people. This makes the area suitable for commercial speculation and residential purpose as many people will be moving to the area as employees of the plant.
---
Reasons Why You Should Invest In BAOLALA MALINDI
The land value will appreciate in the area because of the solar plant. Moreover, Malindi is a fast – developing town hence good for commercial speculation.
The access for electricity is guaranteed as the firm is generating electricity and selling to Kenya Power and connecting it to the locality of Malindi and coastal region.
The project is ideal for land banking courtesy of land appreciation in the area hence going BIGGER is BETTER in Malindi gives GREAT returns for an investor.
The ease of traffic in Malindi is another major attraction, where you're guaranteed the shortest possible commuting time for maximum business efficiency.
The project also neighbors the Bamboo African Plantation, increasing commercial opportunities as investors can venture into the 'Green Gold' as the demand rises thanks to the flourishing trade with China and other eastern countries. There are numerous markets where bamboo crops can guarantee a great yield; timber, food and furniture are just the main ones.
---
Location
Malindi City Breeze Gardens Phase 4 is a project located just 45 minutes' drive from Malindi Town, along Malindi-Tsavo highway. 3KM from the tarmac road
---
What you can do with an Acre project in Malindi.
Agribusiness such as;
Chicken rearing
Large scale Chilli farming
Livestock farming
Fruit farming like pineapples, mangoes e.t.c
Set up a farm house/ Ranch
---
AND HERE IS THE BEAUTY; the price includes
One Return Air Ticket per investor
Free lunch
Malindi tour
Airport pick up
OPTIVEN will pay each individual's title transfer costs, duty, registration fees and consent – subject to customer paying off for their property within 90 days from the date of launch.
---
Title Deeds
The property is freehold and there will be a freehold title deed issued for each plot bought.
---
Investment
1/4 Acre Plots

Cash: Ksh 169,000 for a one-off Cash Payment. 
Ksh 179,900 Cash 3 Months
Ksh 189,900 Cash 6 Months
Ksh 210,00 Cash 12 Months
Price For

1 ACRE

Cash payment – Ksh 595,00
1 Month – Ksh 595,000 
3 Months Installment – Ksh 609,850
6 Months Installment – Ksh 624,700
12 Months Installment – Ksh 654,400
---
Instalments
Payment in installments for up to 12 months
Invest today, Bigger is Better in Malindi
---
Project Photos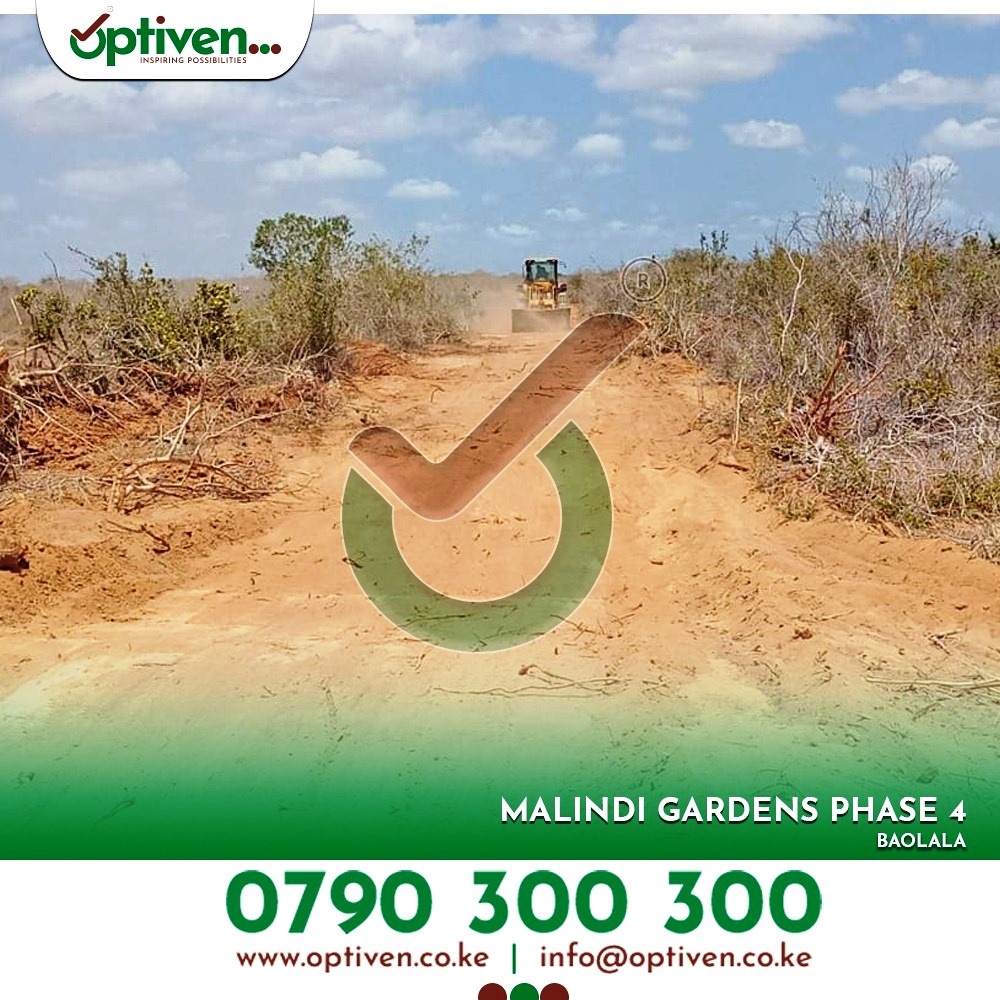 ---
Book Your Land Now at Malindi City Breeze – Phase 4

Contact us
Optiven Limited
Head Office: Absa Towers Loita street , 2nd Floor
Postal Address: P. O Box 623-00600 Nairobi, Kenya
Call / SMS / Whatsapp: 0790 300300 / 0723 400 500
Email: info@optiven.co.ke
Branches
Optiven Global Office – Zamani Business Park, Karen
Kitengela –  Optiven Business Center – Acacia Junction
Nanyuki – Ubii Plaza, 2nd Floor along Kenyatta Highway
Nakuru – 7th Floor – Golden Life Mall
Kindly Share>>