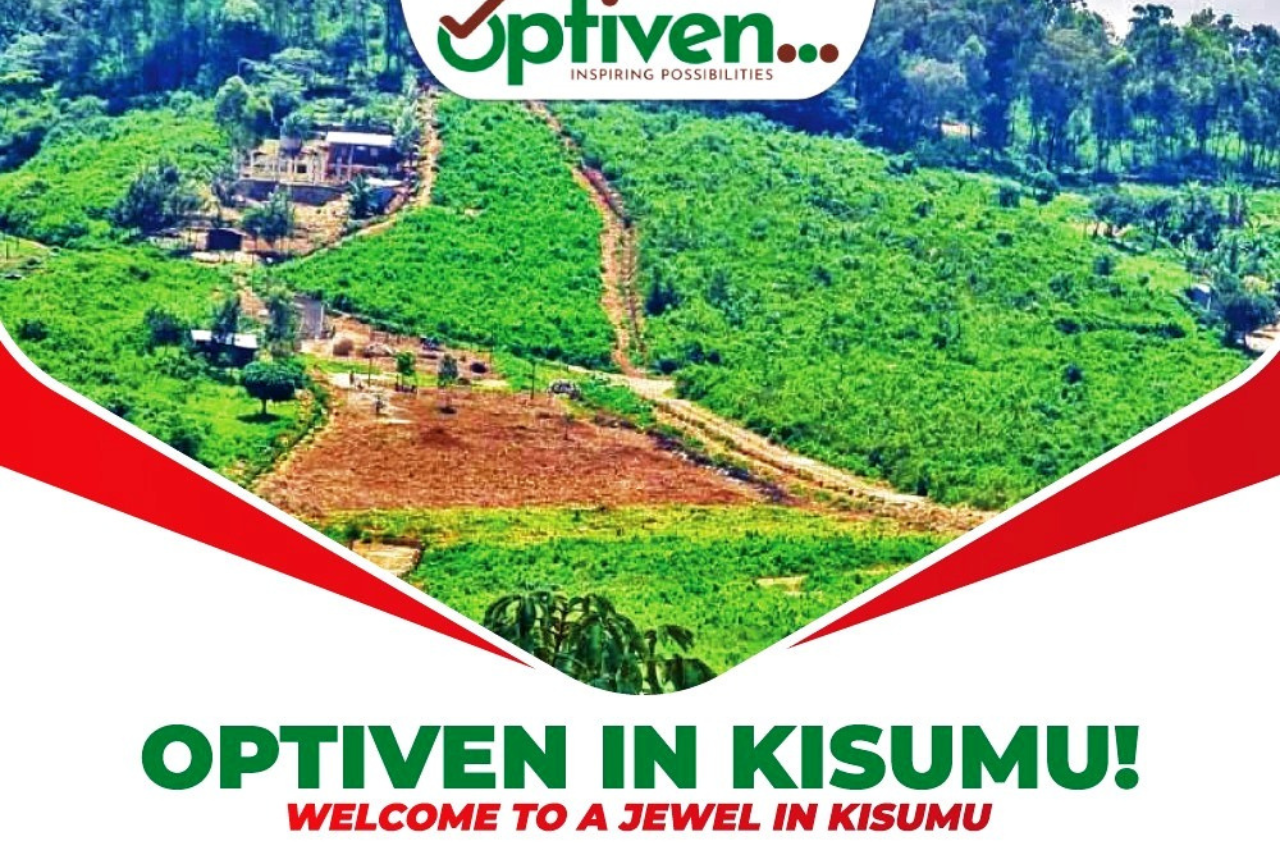 Praise Gardens Riat by Optiven is an extraordinary property that is located at the most desired address in Kisumu City. The Lakeside City is one of the most beautiful, clean places with scenic views that make you dream BIG as you marvel at the surrounding naturally God-cured hills. The views make you feel the magnificence of God's creation; so much such that, YOU CAN NOT STOP ADMIRING THESE HILLS.
Optiven is humbled to introduce this ideal project, Praise Gardens Riat, which is an 8-acre-only project that touches a natural spring at the lower end of this beautiful land. The gradient is gently-slanting and superbly ideal indeed.
---
Here are THREE TOP REASONS to invest in Praise Gardens Riat by Optiven:
You are our special customer who officially registered an interest earlier in the month of August 2022 as interested to invest in Kisumu.
Optiven is intentionally rewarding the customers who made a wise decision by registering their interest in an Optiven project in Kisumu City. How do we reward them? OPTIVEN will pay each individual's title transfer costs, duty, registration fees, and consent – subject to the customer paying off their property within 90 days from the date of launch.
Additionally, number two above is only applicable to those who had registered earlier.
---
This comes with Optiven Value additions which will include:
Fencing with concrete poles and mesh wire
A nice standard gate
Graded internal road
Electricity on ground
---
What's More?

Get a return ticket to Kisumu and from Nairobi, lunch & tour of Kisumu City for non-Kisumu resident buyers.
All title deeds will be out within 5 months with 100% assurance as we have been doing for the last 22 years in the Real Estate business.
---
What else is in this property?
Water is only 400 meters away –  Oh Yes! It's provided by Kisumu Water Sanitation Company (KIWASCO) at a fee, for piping to your individual property.
Neighborhood – The neighborhood bordering Praise Gardens Riat is within the Riat SoS zone
Topography – Gentle slope
Views

Magnificent views of Riat Hills
Praise Gardens Riat by Optiven overlooks an all-weather River (Koseda Stream) and only 400 meters from the former Prime Minister's Foundation.

Location: Magnificent! Only 4.8km from Kisumu International Airport and only a short drive to the stretching blue Lake Victoria.
---
Investment Offer
1/8 Acre Plot

Cash: Ksh 1.755 Million

Payment within 30 days: Kshs 1,755,000 
Payment Within 3 Months: Ksh 1,792,650 
Payment within 6 Months: Kshs 1,830,300 
Payment within 12 Months: Ksh 1,905,600 

1/4 Acre Plot

Cash:  Ksh 3,510,000 

Payment within 30 days: Kshs 3,510,000 
Payment Within 3 Months: Ksh 3,600,300 
Payment within 6 Months: Kshs 3,690,600
Payment within 12 Months: Ksh 3,871,200
---
#OpportunitiesForTheFew
#AJewelInKisumu
#InspiringPossibilities
#OptivenInKisumu
---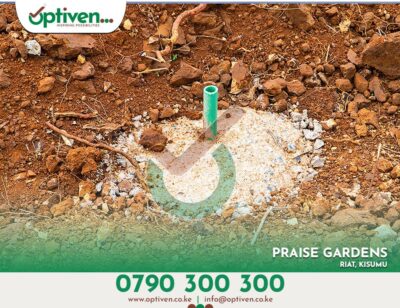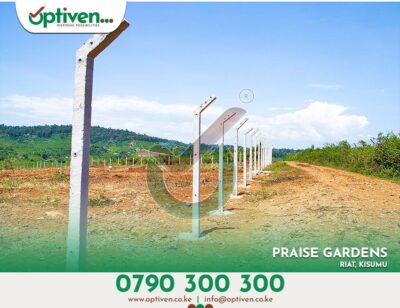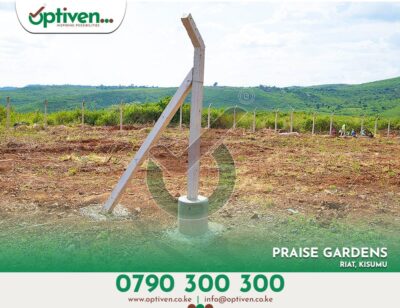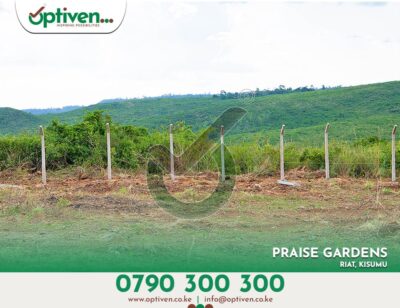 ---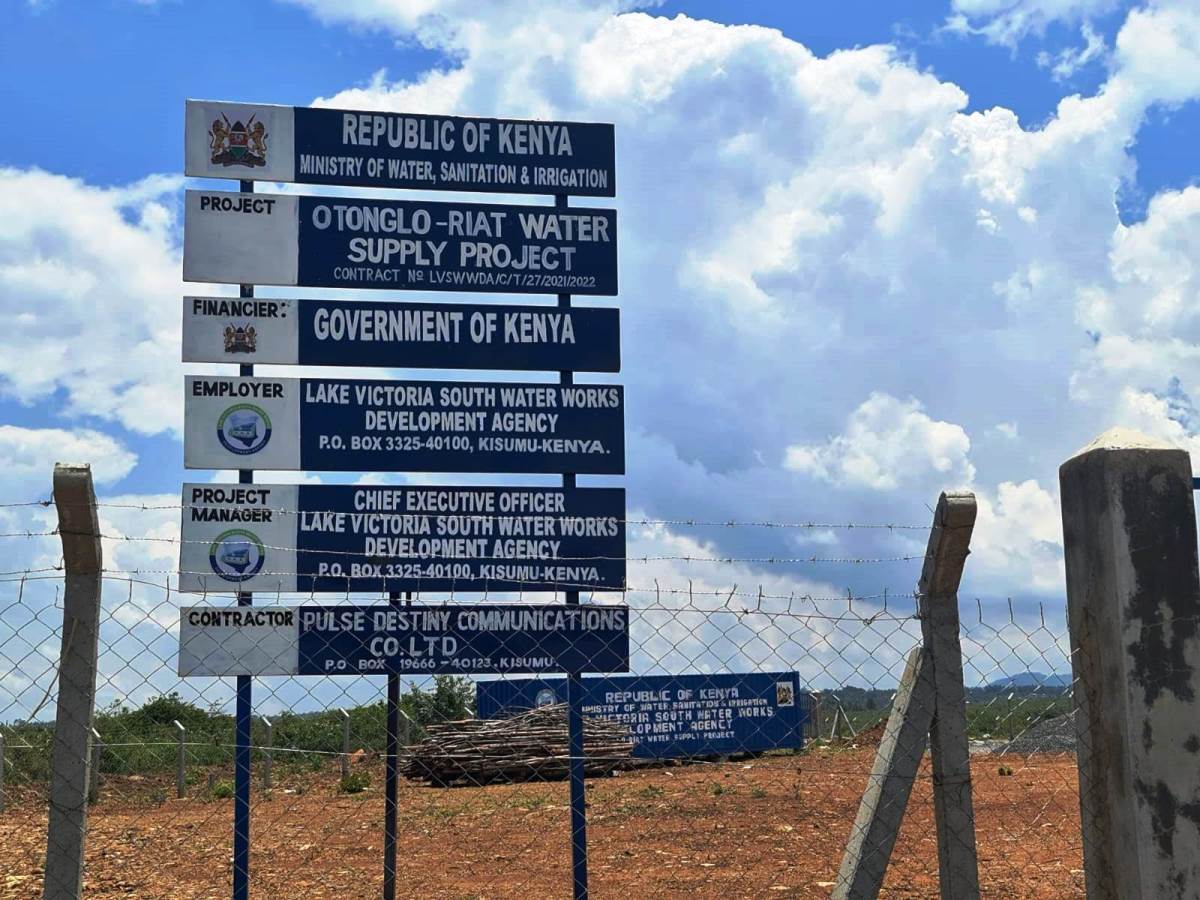 ---
Book Your Plot Now at Praise Gardens – Riat

Contact us
Optiven Limited
Head Office: Absa Towers Loita street, 2nd Floor
Postal Address: P. O Box 623-00600 Nairobi, Kenya
Call / SMS / Whatsapp: 0790 300300 / 0723 400 500
Email: info@optiven.co.ke
Branches
Optiven Global Office – Zamani Business Park, Karen
Kitengela –  Optiven Business Center – Acacia Junction
Nanyuki – Ubii Plaza, 2nd Floor along Kenyatta Highway
Nakuru – 7th Floor – Golden Life Mall
Mtwapa – Shifa Arcade-2nd Floor, Office No. B5
Kindly Share>>