This is a Jewel project by Optiven Limited for those who aspire to enjoy peace of mind and those who seek to create wealth on an investment that has huge returns prospects in an area where we have a pleasant natural environment, great picturesque and amenities available. Set against the backdrop of the Mt Kenya view to the East and Aberdares ridges to the west. The area has perfect security and most sort as it's a few steps to the prestigious Giraffe Park Resort. A resort out of this World.
Location
This Jewel sits on an area that is 90% developed, with power and water on nearby to the Great site. It's only 6km off Nyeri – Nyahururu road and 500 metres off the 5 star Giraffe Ark resort. Most of the land owners here have already developed homes and farming is popular here for those who have settled there already. It's a great area to settle or to settle your parents or better still a country home
---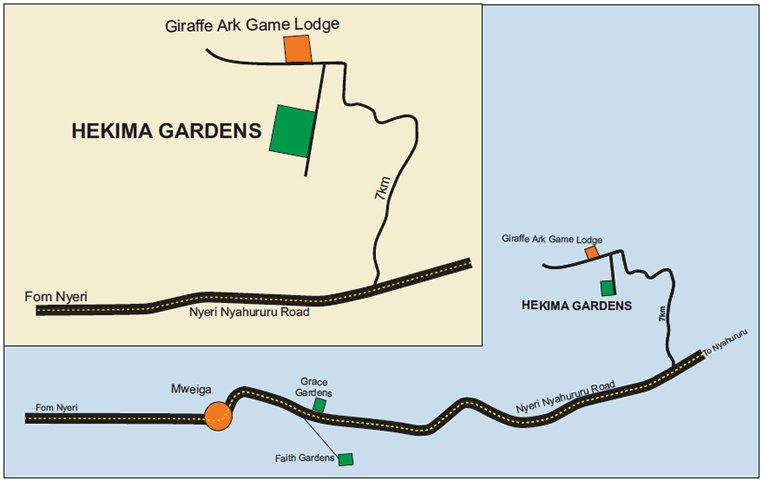 ---
Investment Offer

Optiven has an introductory and very friendly offer of Ksh 495, 000 per 1/4 acre for the first few plots ,
Deposit is only Ksh 200,000 and no interest.
The next level price after the offer will be Ksh 600, 000 per 1/4 acre plots.
Pick one today!
---



---
Enquire More on Hekima Gardens

Contact us
Optiven Limited
Head Office
Barclays plaza Loita street 14th floor Wing A
Branches
Kitengela: Acacia Junction (Right on Tarmac)
Postal Address: P. O Box 623-00600 Nairobi, Kenya
Tel: 0790 300300 , 0723 400500
Email: info@optiven.co.ke