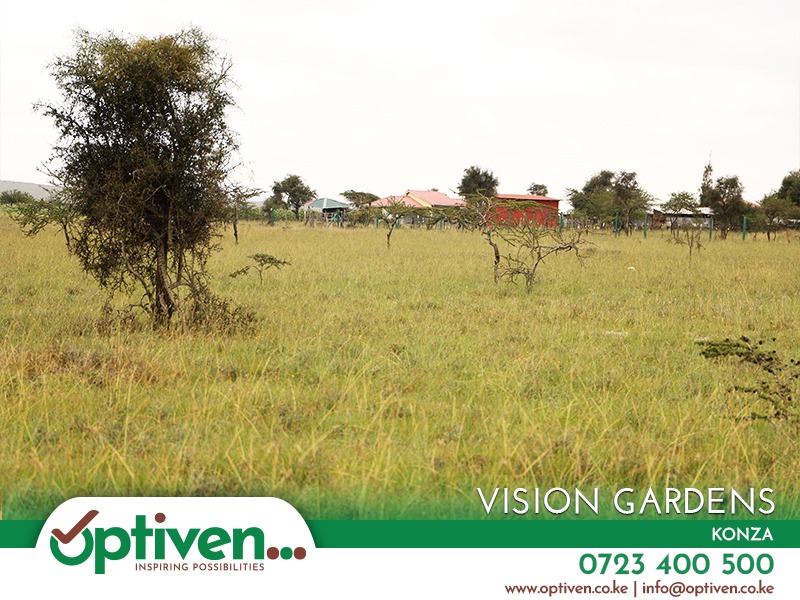 Do you have a clear vision for your life? Do you know that a well-articulated vision aids your success greatly?
A vision is the art of seeing what is invisible to others. It does inspire you and as a matter of fact, Habakkuk 2:2-3, encourages us to write our vision and make it plain on tablet. And though it may tally, the good book notes that it will surely come. At Optiven, we're committed to offer you the possibility of securing your future. That is why we present to you a clear vision to own part of Konza.
We present to you, Vision Gardens, located only 5.2KM off the busy Mombasa Highway. It is appropriate for rentals near the Konza Technopolis. Vision Gardens is in the fast developing neighborhood of Machakos – Kola – Muuma Andu Hills.
The property is sold as bare plots save for fencing.
---
---
Investment Offer
Optiven is giving a few customers to uphold this extraordinary vision with only Ksh 510,000 payable in cash
Ksh 525,750 if you pay in 6 months
The required deposit is only 50%.
---
Location Map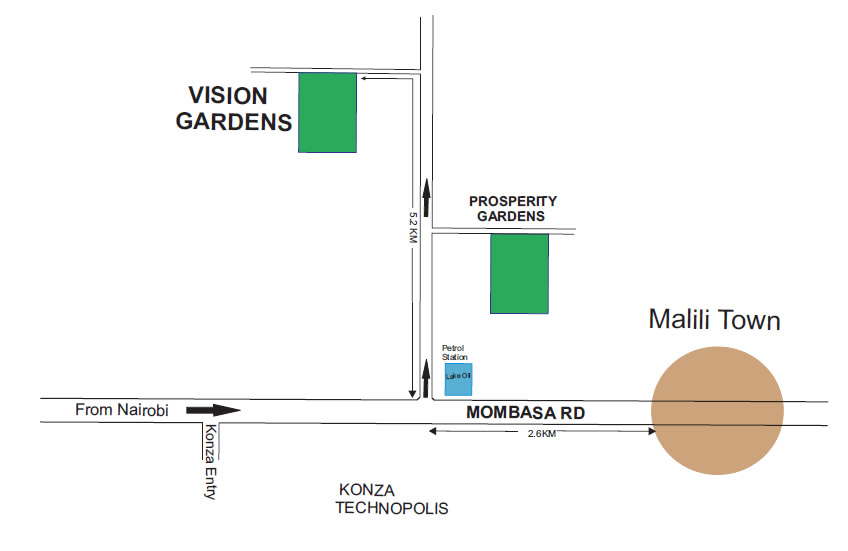 ---


---
Enquire More on Vision Gardens – Konza

Contact us
Optiven Limited
Head Office
Barclays plaza Loita street 14th floor Wing A
Branches
Kitengela: Acacia Junction (Right on Tarmac)
Postal Address: P. O Box 623-00600 Nairobi, Kenya
Tel: 0790 300300 , 0723 400500
Email: info@optiven.co.ke
Kindly Share>>