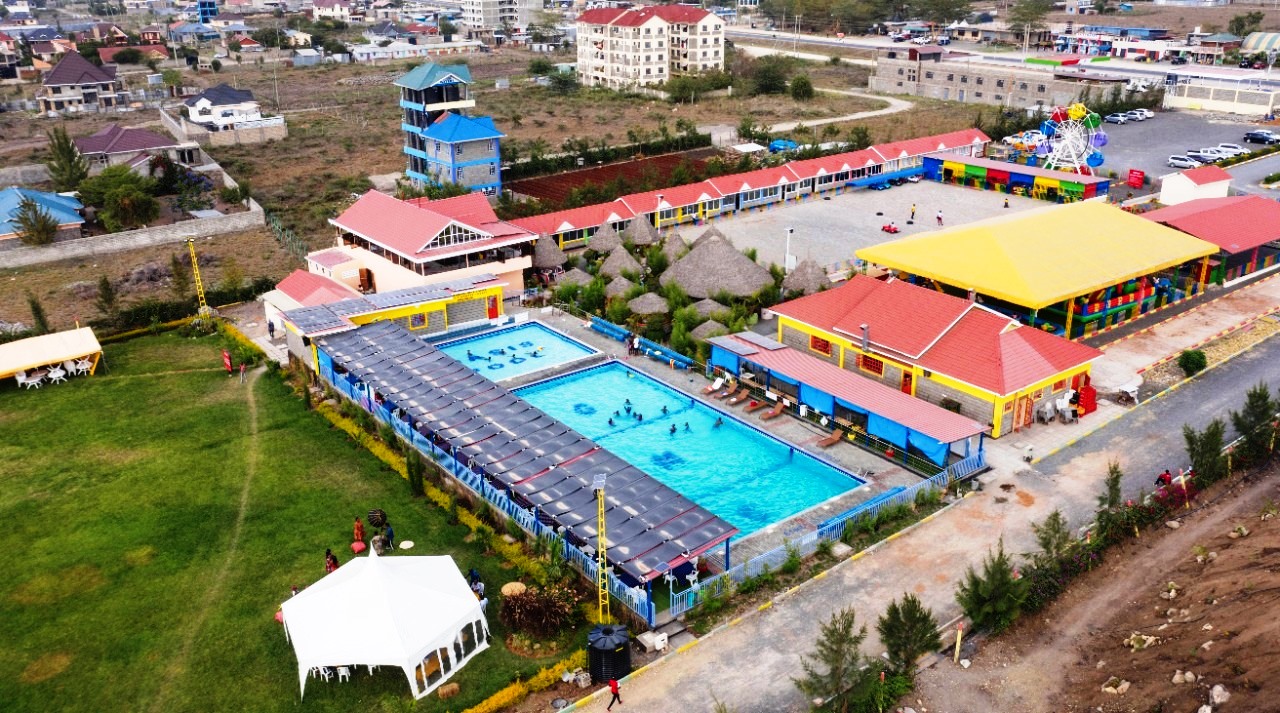 Optiven has amazing and extra ordinary plans for the current project in Nanyuki. The project viz The Great Oasis Gardens – Nanyuki, is strategically located at only few minutes from the famous The Cedar Mall Nanyuki.  Optiven will not only sell plots here but will set up the biggest entertainment center for children within this project.
The center will have a swimming pool, VIP rooms, a kids' park plus numerous games for children. This fun park will be a replica of what Optiven has done in Kajiado at www.funplace.co.ke
What does this mean to you as an investor at The Great Oasis Gardens – Nanyuki?
Inevitability, your property will gain value in an extraordinary manner.
You can build holiday homes here and supplement the upcoming massive entertainment park by Optiven
You can do rentals to accommodate over 50, 000 people living in the happy town that is Nanyuki
What's more?
The Great Oasis Gardens – Nanyuki is located along the Nanyuki-Rumuruti Road, which is due for tarmacking.
Optiven has started murraming this project's internal streets.
What's more, drilling of water will also take place and the care taker/ security is already on site.
Why invest today?
The prices are now extremely low. As low as 349K.
And guess what? As soon as titles are out in 6 months, water will be done, roads will have been completed, GMC Fun Place Nanyuki will be in progress …
At this point, the prices will go five folds.
Here is your best decision so far – the decision to invest today!
Call us/ WhatApp or SMS : 0790 300 300
Email: info@optiven.co.ke
See what you can do at the Great Oasis Gardens-Nanyuki