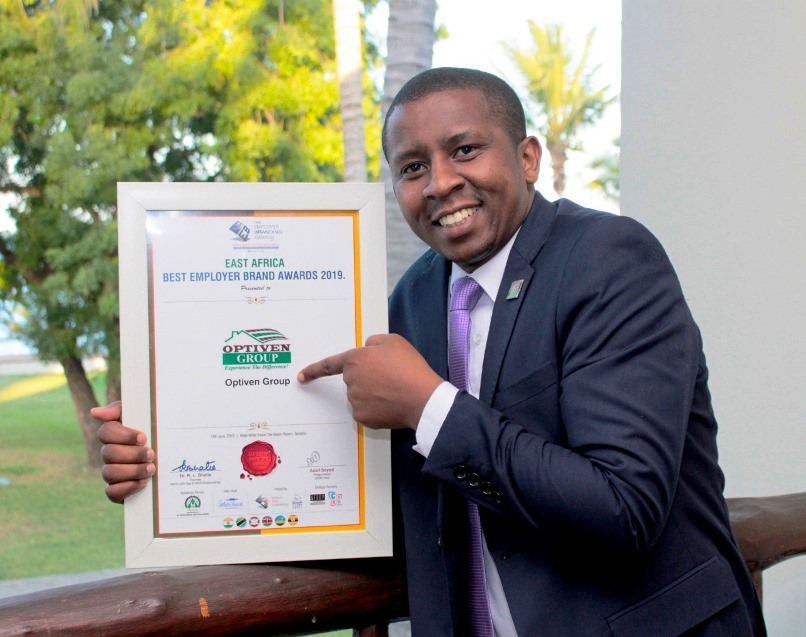 Optiven Limited is a leading real estate company in Kenya that offers value added plots suitable for immediate settlement, commercial purposes or futuristic gains.  As the organisation seeks to generate 30,000 direct jobs by the year 2030, the organization was named the Best Employer in East Africa 2019 by the East Africa Best Employer Brand Awards. So is Optiven a good employer?
Read more here: https://www.optiven.co.ke/newsblogs/optiven-is-the-best-employer-in-east-africa/
Martin Waweru, Group Human Resource, Administration and Talent Development highlights the organisation provides opportunities for career growth and mentorship opportunities that can enhance skills. "We have a mentorship program here at Optiven where we give the youth an opportunity to come work here with a seasoned member of staff who trains and mentors them on real life work experience." This also includes monthly training on matters that affect society including mental health, stress management which helps the workforce at Optiven cope better and be more productive.
Optiven values diversity and inclusion, promoting a culture where everyone feels heard and valued. The positive working environment acknowledges factors such as communication, teamwork and flexibility with the open door policy allowing the workforce to give suggestions, ask questions or give feedback. This approach emphasizes approachability and encourages a culture of open communication and signals that management is receptive to hearing from the staff and values their input.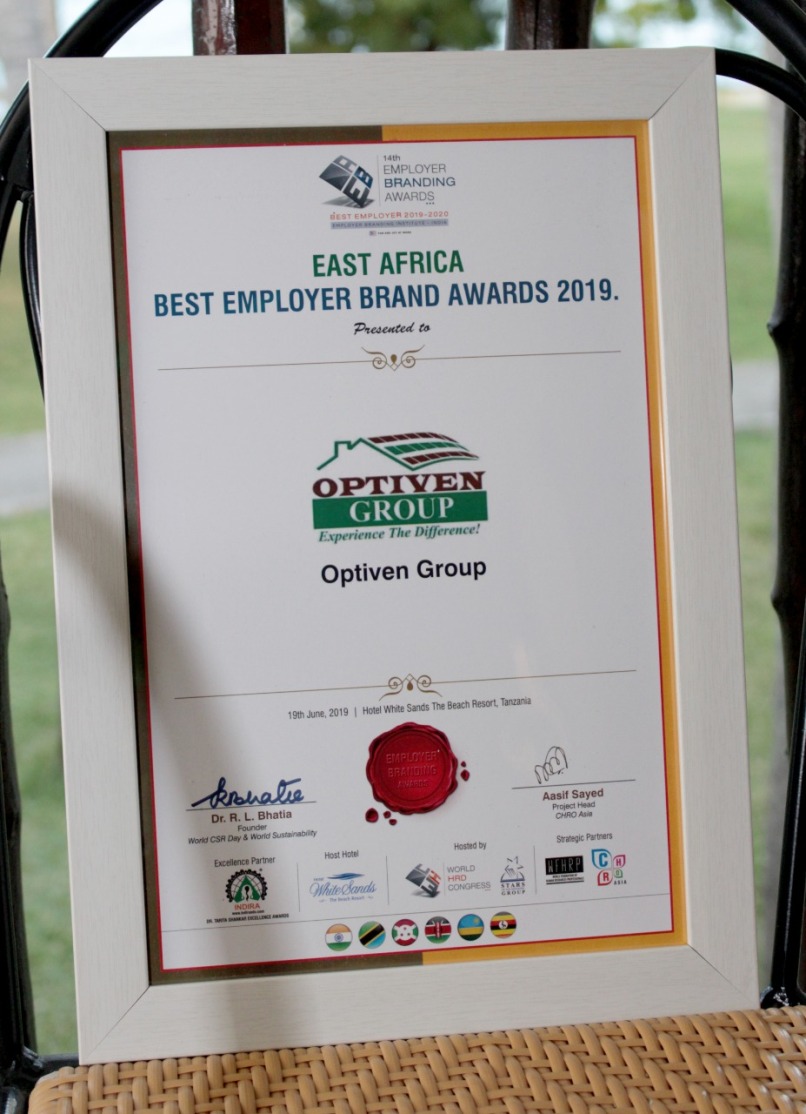 The clear vision "To be the Champions of Social Economic Transformation" and purpose "To economically and Socially Empower and Transform the Society" set by the Directors and strong leadership in the organisation provides a sense of intent and direction. The leadership possesses the ability to make informed and timely decisions setting a good example for the rest. By providing support, reassurance and maintaining a positive outlook, the leaders here help the work force navigate uncertainty and maintain productivity.
The Optiven Group acknowledges and appreciates employee contributions with mechanisms to reward outstanding performance and fostering a sense of motivation and job satisfaction. There are team building activities annually, professional development opportunities, work life balance initiatives and staff are inspired and empowered economically and socially to own properties.
A good employer acts ethically and demonstrates social responsibility adhering to legal and ethical standards which prioritize sustainability and contribute positively to the communities. Optiven Foundation is a soft arm of the Optiven Group involved in philanthropy guided by their 4 pillars – Education and Job readiness, Health and Dignity, Environmental Protection and Poverty Alleviation. Under these are initiatives such as Feed one More, Soaring Eagles Scholarship Program and mobility that brings smiles to impact the communities economically and raise the living standards.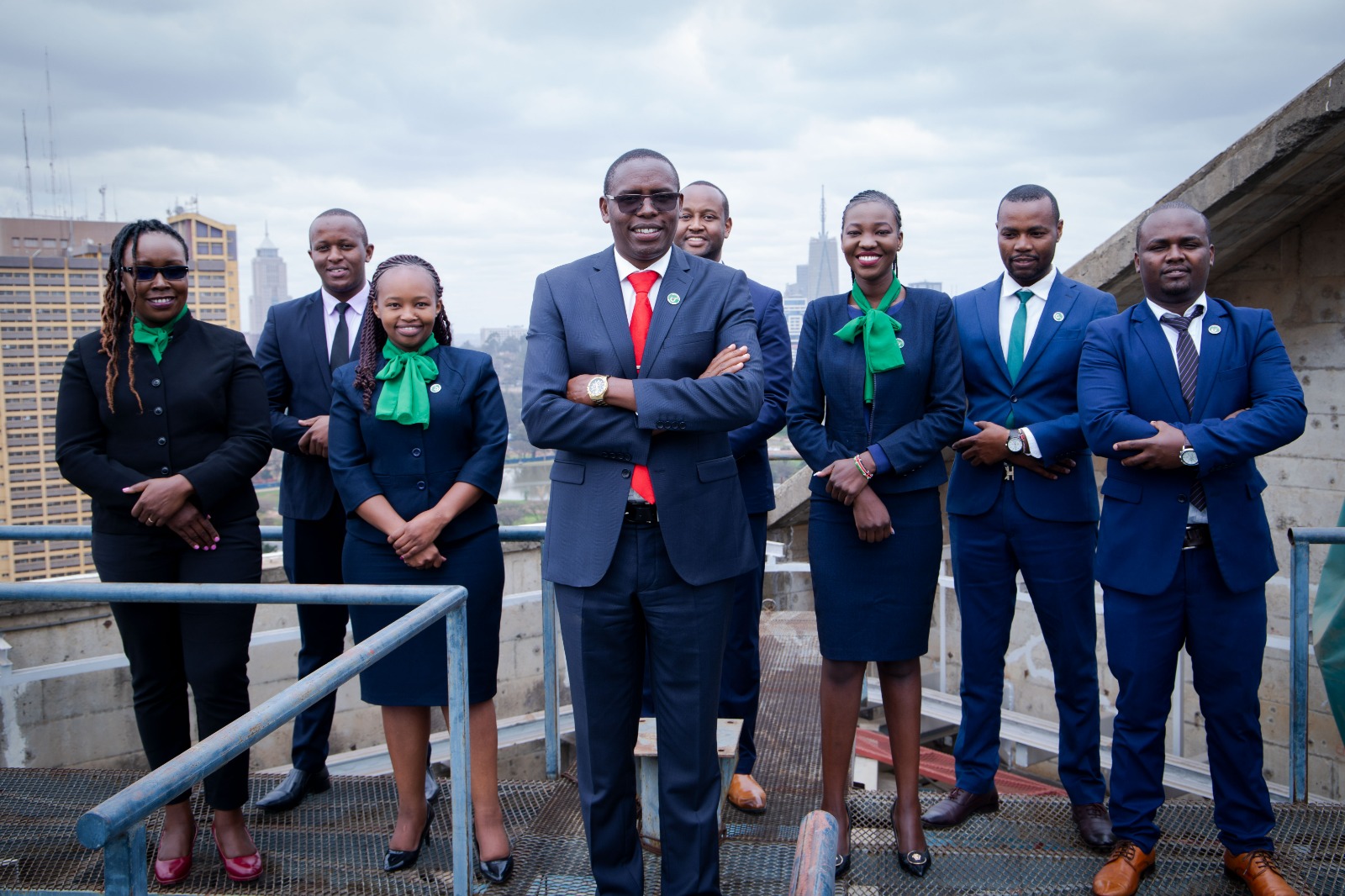 After all is said and done, the factors highlighted show a glimpse of what it is to work at Optiven and with all the perks given to do what you love to do, you would not have to work a day.
Read more:
https://www.optiven.co.ke/newsblogs/why-optiven-is-the-most-preferred-employer-in-the-ea-region/
Invest with us
Call / SMS /Whatsapp: 0790 300 300
Email: info@optiven.co.ke
Kindly Share>>