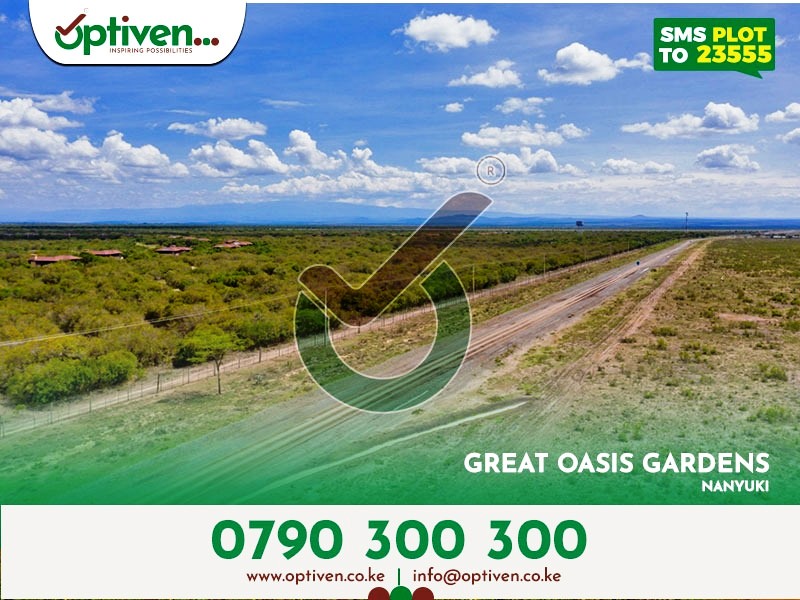 The government has affirmed it's intent to construct the Nanyuki-Rumuruti Road which is earmarked for tarmacking. This is especially welcome news for investors at the Great Oasis Gardens by Optiven in Nanyuki as the project is strategically located right on the path of the said infrastructural development.
President Dr. William Ruto has at the same time assured residents of Laikipia county that his government would construct the Nanyuki Bulk Water Dam as well as mega markets in Nanyuki, Rumuruti and Nyahururu towns in the county.
Speaking shortly after the announcement, Optiven Group CEO, Mr. George Wachiuri lauded the move terming it as timely news as the area is rapidly developing. Wachiuri noted that Nanyuki in particular is quickly becomes a choice destination that is sought after for investors in hospitality, property development and large scale business development.
To invest at the Great Oasis Gardens,
Call, sms or WhatsApp us : 0790300300.
Email: info@optiven.co.ke
#Biggerisbetter
#VumanaOptiven
 Source: https://www.pd.co.ke/news/well-fulfill-all-mt-kenya-promises-assures-ruto-164755/?amp=
Kindly Share>>