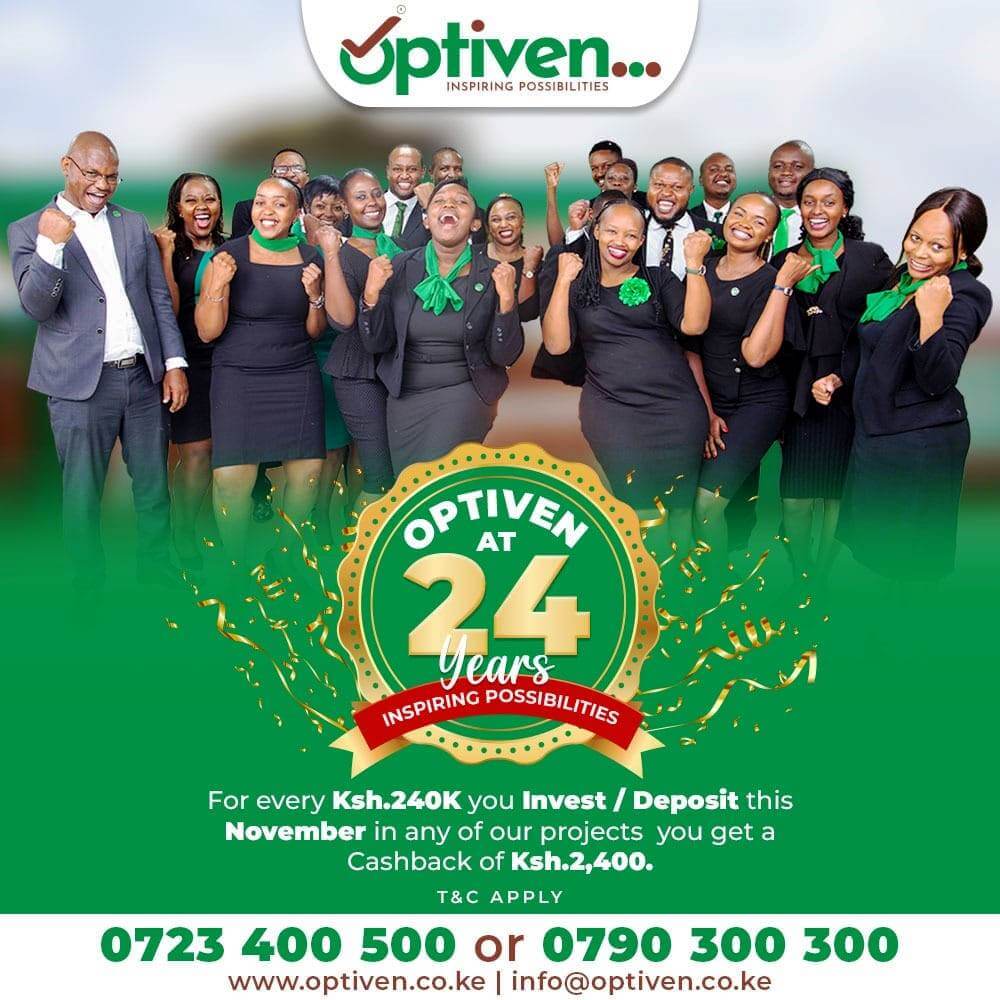 The seed that was planted by George Wachiuri in 1999 – Optiven has grown into a household name not only in Kenya but internationally. This month of November is a special one as the organisation celebrates its 24th year anniversary, a testament of hard work and dedication. The success has been credited to commitment to quality, the customer centric approach over the years and focus on innovation as we look forward to a bright future.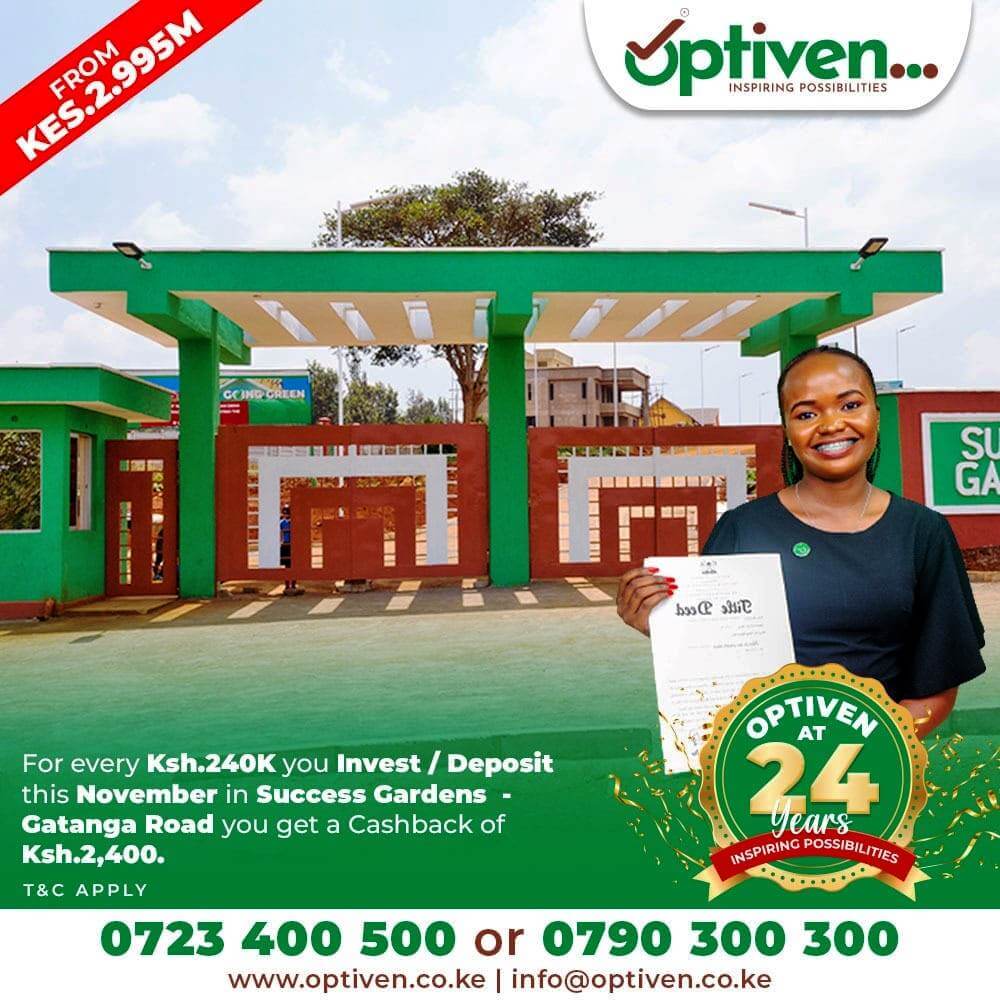 In celebration of its 24 years of delivering the promise, Optiven is offering a special promotion this month with the help of helping more Kenyans achieve their dreams. "For every ksh. 240,000 that you invest this November in our diverse portfolio, you get a cashback of ksh. 2,400" is the new campaign to increase brand awareness but also share on our new products. The campaign runs for the whole month of November and is a great opportunity to achieve your dream of home ownership.
https://www.optiven.co.ke/newsblogs/milestone-at-optiven-limited/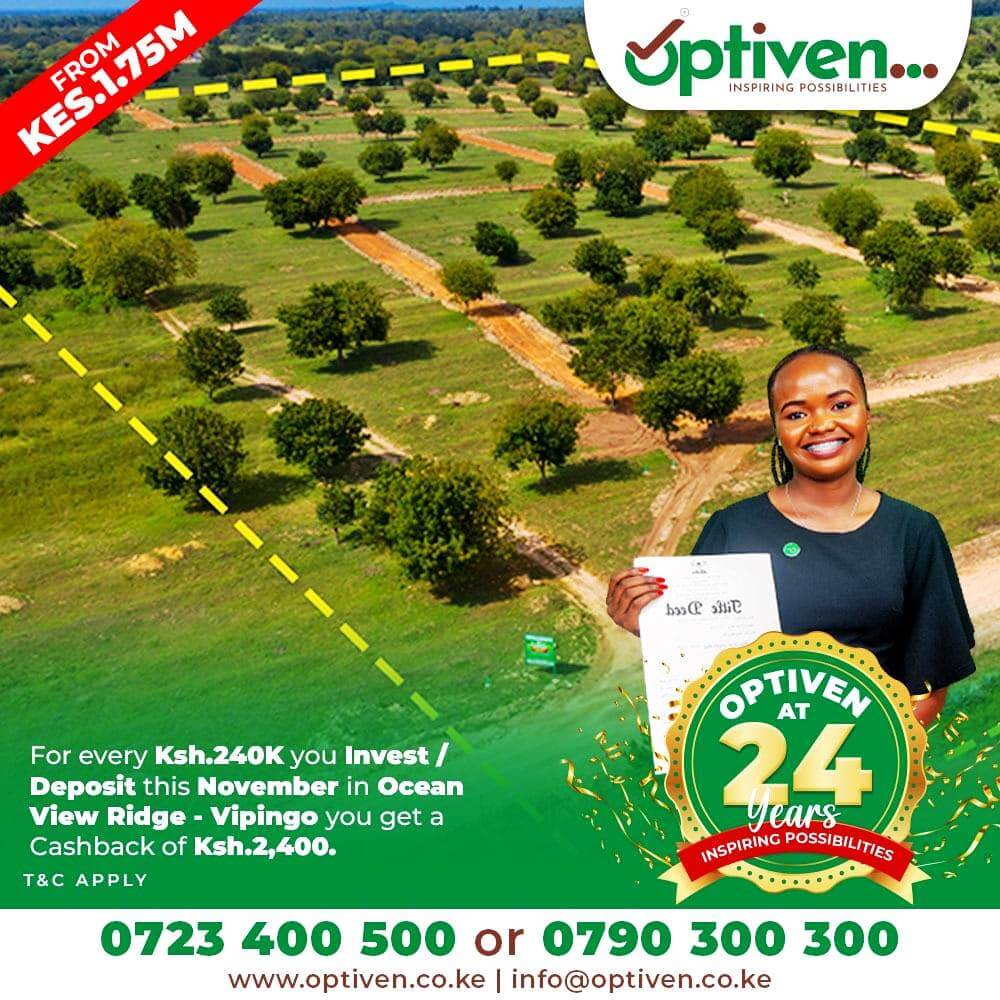 The journey to 24 years serves as an inspiring beacon to entrepreneurs across Africa as George Wachiuri and the Directors emerged from humble beginnings facing poverty and adversity. "Soaring Like an Eagle" by George Wachiuri captures the events of the journey, with 100% of its proceeds dedicated to the Optiven Foundation. The Optiven Foundation is a philanthropic arm of the Optiven Group guided by its 4 pillars. The other two books are "Unleash Your Full Potential" and "After the Plunge" which was launched in July this year.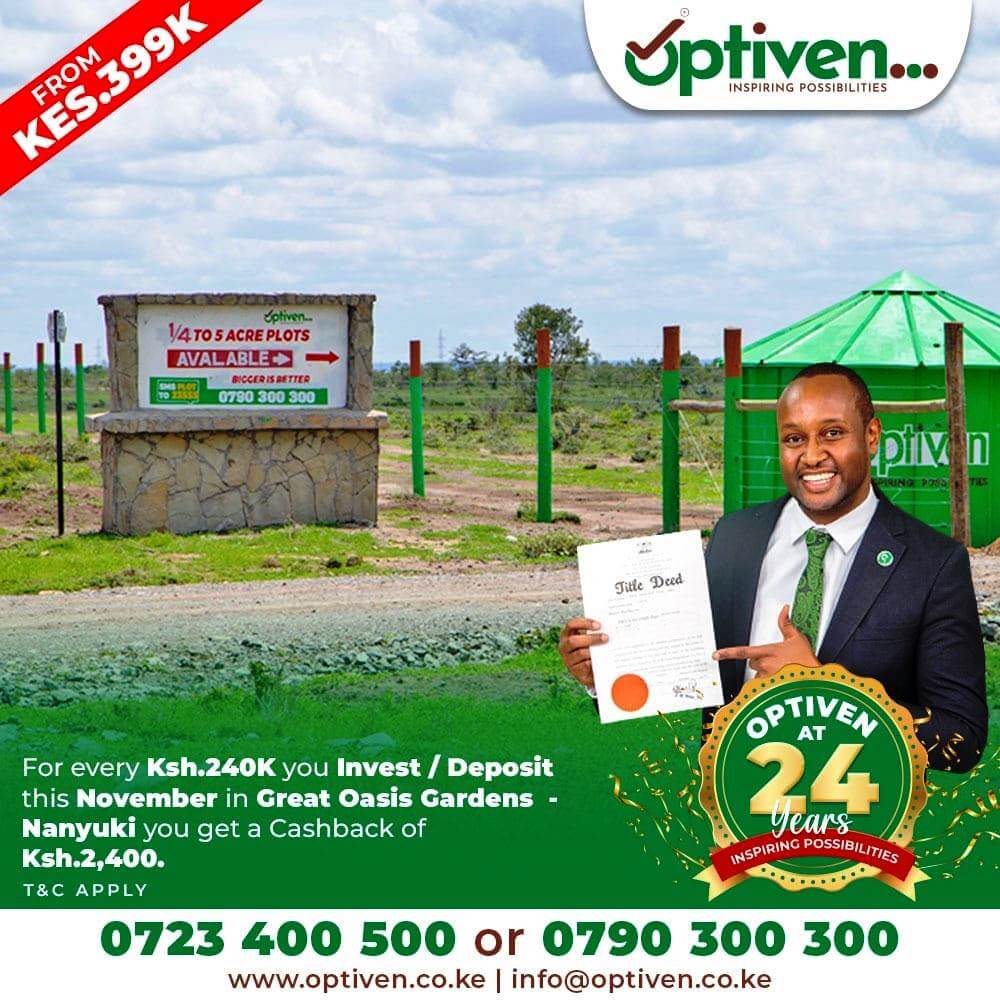 As Optiven celebrates this significant milestone of 24 years, over 1000 job opportunities have been created, directly or indirectly, Optiven has over 45 complete projects and has disbursed over 10,000 title deeds. Truly George Wachiuri and Optiven have stood the test of time and the secrets that fueled the success can be found on www.georgewachiuri.com or on George Wachiuri social media platforms.
Investors are advised to take advantage of the new campaign and enjoy great deals. For more information
Call: 0790 300300 / 0723 400500
Email: info@optiven.co.ke
Kindly Share>>