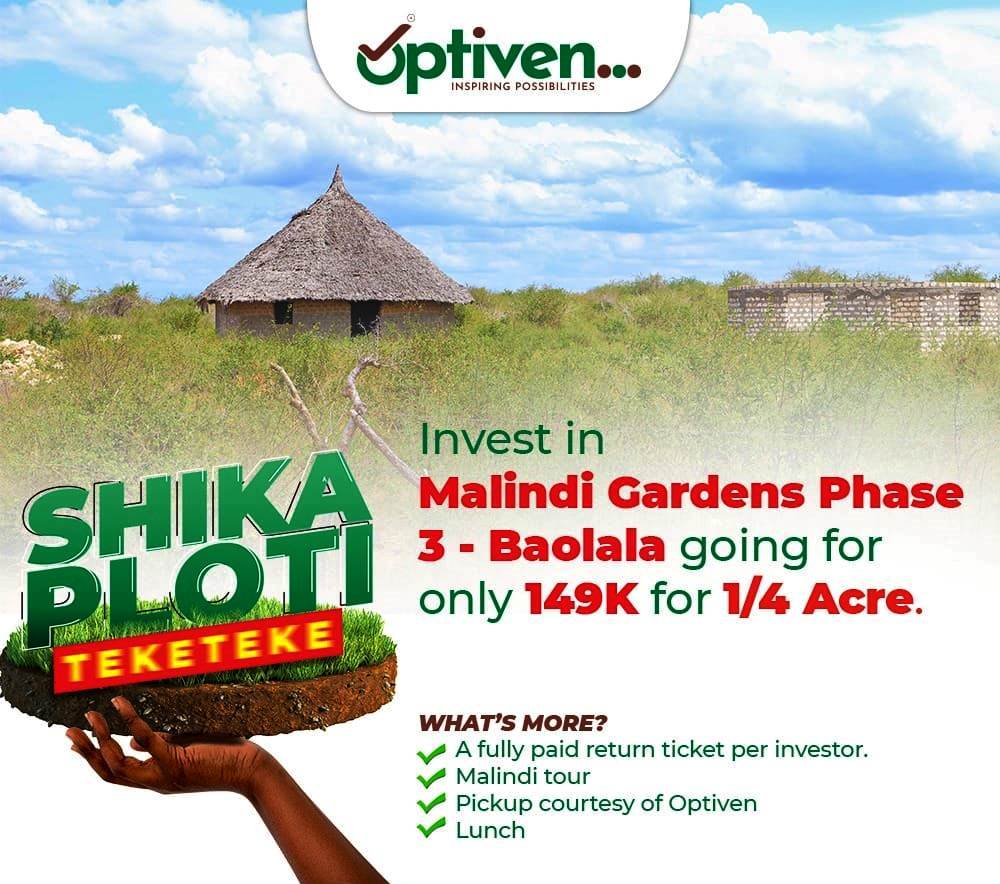 Customers continue to be the focus of campaigns and investments with Optiven Real Estate. This July the customers who made investments or redemptions for their properties were smiling all the way to the bank as they received 3,000/- in a cashback campaign that lasted the whole month.
The campaign dubbed #ShikaPlotiTeketeke was launched on 1st July 2022 rewarded investors depositing Ksh 149,000/- with Ksh 3,000/- cash back. It also came on the heels of the launch of one of the most affordable projects by Optiven Real Estate – Malindi Gardens Phase 3 in Baolala.
According to Mr. George Wachiuri, the CEO at Optiven Group, the campaign was aimed at providing investors with an opportunity to expand their portfolio especially for new buyers. Wachiuri noted that the campaign which is applicable for both new sales and redemption of existing sales is also part of the larger corporate strategy to empower Kenyans to be land owners.
To invest in Malindi Gardens Phase 3, log on to https://www.optiven.co.ke/properties/malindi-city-breeze-gardens-phase-3/