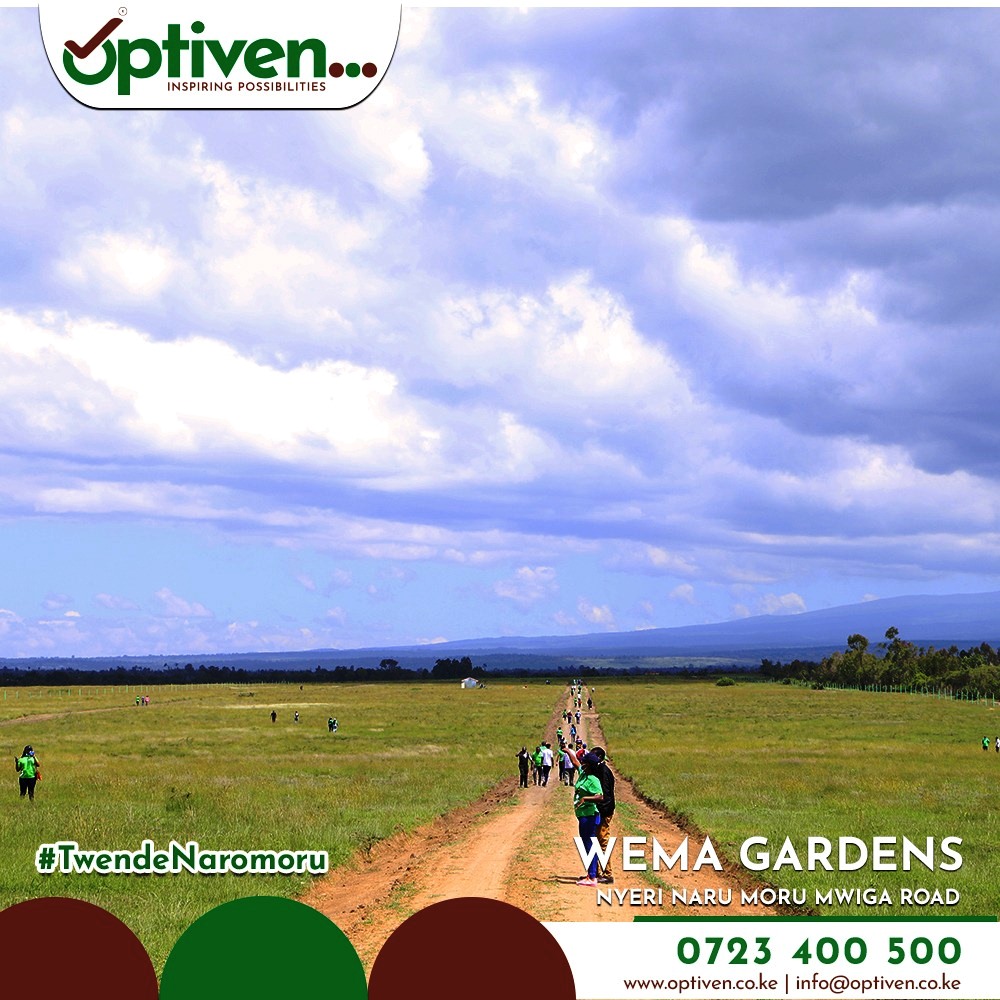 Optiven Limited hosted investors in Laikipia County as it's first open day of 2021. The event was held at Wema Gardens, The Place of Good Tidings Open Day in Naro Moru. Potential investors flooded the event courtesy of #JazaBasiTwendeNaroMoru that was open to all.
The Wema Gardens project is attracting massive investors attributed to its utmost affordability, inclusivity and location. George Wachiuri, CEO at Optiven Group says, "we are keen on encompassing clients from all walks of life with ploti za mkulima mdogo".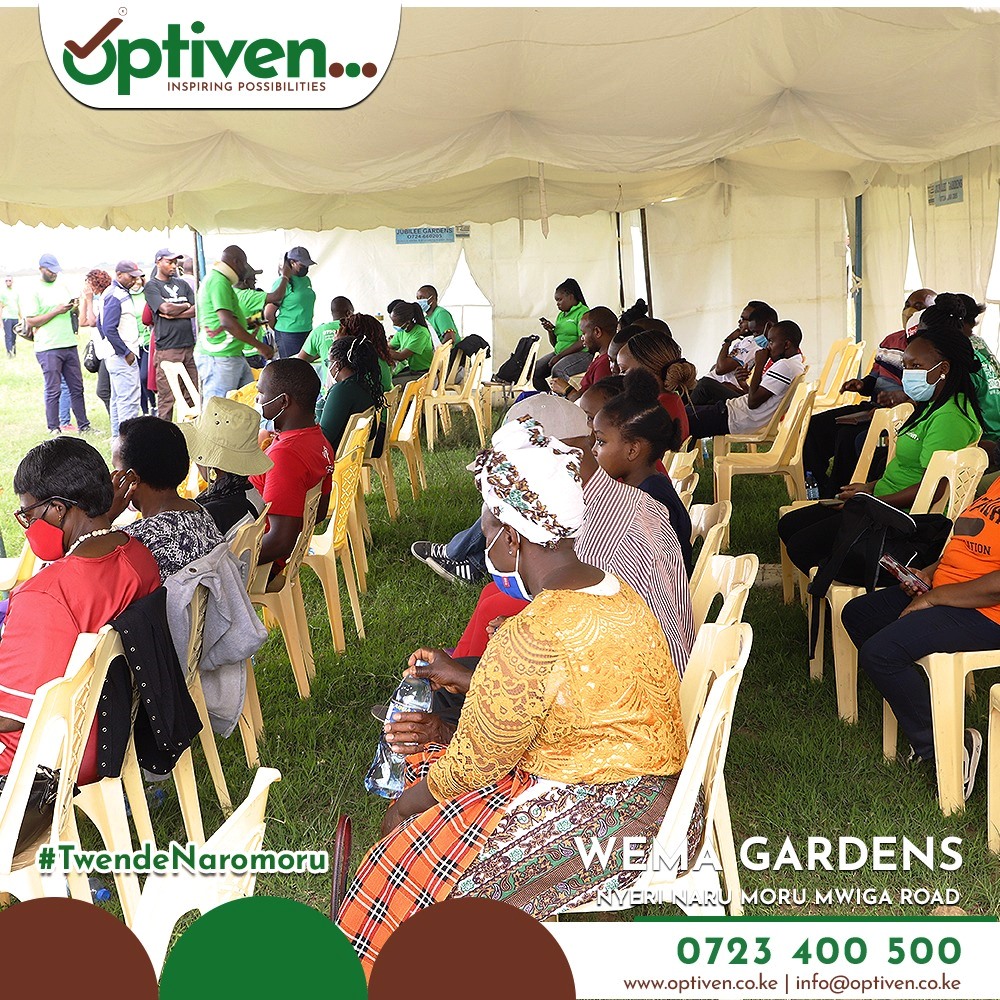 Wema Gardens features an attractive offer of only Ksh 399,000. Customers have an amazing chance of winning an instant shopping voucher worth 10000 shillings under the #UsihangaikeHiiJanuary campaign for any deposit of Ksh 350,000.
Wachiuri celebrated parents who attended the event and chose to invest for their children. He noted that the project offers an opportunity to bequeath children wealth and secure their future.
About Wema Gardens
400 Meters off tarmac and 11 miles South of Equator
You wake up as a tourist, you view Mt. Kenya every day.
The equatorial weather is a true game-changer here. (It's the kind of weather that promotes longer life and happiness)
Naro Moru Town town has well developed public amenities that include Hospitals, Hotels, Expanded Infrastructure, Business hubs among others
Invest with us
Head Office
Absa Towers Loita street 14th floor Wing A
Postal Address: P. O Box 623-00600 Nairobi, Kenya
Tel: 0790 300300 , 0723 400500
Email: info@optiven.co.ke
Kindly Share>>