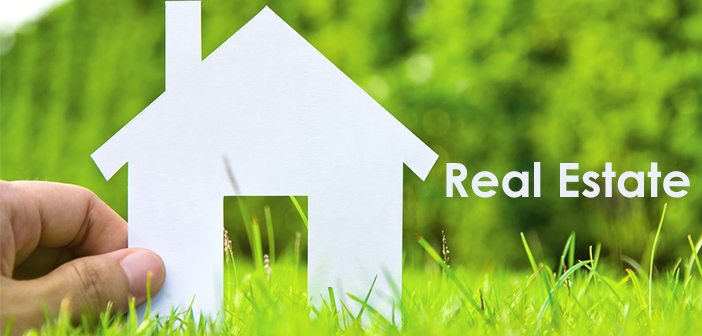 The year 2020 had begun on a high for a majority of real estate firms. This also saw many investors putting their money in the projects by leading real estate company Optiven Limited. The company with experience spanning over 20 years and with projects in counties bordering Nairobi, had been in a great place by providing property ownership to Kenyans.
Speaking during a panel discussion with sector stakeholders to discuss real estate, George Wachiuri, CEO at Optiven Group said, 'the year had begun on a high and it was heart warming to see so many Kenyans kick off the year with decisions to own property.'
His sentiments back the company's decision to provide an impetus to invest for the masses through it's launch of the #FunguaDecadenaOptiven. Wachiuri added, 'together with my team we were offering our customers an array of properties with favourable payment terms to make it as inclusive as possible. Our aim is to widen the opportunity for more and more Kenyans to own property and even better from the Optiven portfolio.
" Under the offer, the customers were to choose from hot deals in Kiambu, Thika, Machakos, Kitengela and Kajiado. The campaign ran from 6th Jan 2020 to 21st Jan 2020. https://www.optiven.co.ke/promotions/fungua-decade-na-optiven/
But all that changed with the coming of Covid 19 where a number of customers were affected by the pandemic and either lost their incomes or were not able to invest as planned. The discussion on NTV's Your World Programme saw panelists discuss the unfortunate situation that even led to some properties having to be auctioned while a number of residents in rented houses, having to be thrown out of their homes for not paying rent.
Commenting on the matter, Wachiuri acknowledged the challenges, terming them as real, but at the same time calling for a truce between the parties amidst downscaling of lifestyles for the affected. 'Auctioning of properties and ejecting tenants should be the very last option when the parties involved can negotiate.
I recommend highly rent deferment as a measure under the circumstances because the current pandemic is unprecedented, and unprecedented times call for unprecedented measures' he said. There was a great deliberation on the need for people to downscale their lifestyles for purposes of existence and the consideration for going back upcountry for those with homes there, or sharing residences to meet daily needs.
On the issue of those investing already even amidst the pandemic, Wachiuri advised that a majority were on the lookout for livable spaces. 'we have seen a trend where many of our customers are looking for plots in counties neighbouring Nairobi. A good percentage are keen on gated communities with access to amenities.
This now means that real estate companies have no choice but to enhance what they offer in order to meet customer expectations'. He noted that even during the pandemic, there are industries and sectors that are thriving, thus the real estate sector can tap to meet the needs of these stakeholders in terms of what they are looking for in real estate.
There has been a bee hive of activities especially during weekends.
A number of Kenyans and their families have been scouting for properties within the metropolis and surrounding counties to see how they can own them. The rising job insecurity has raised uncertainties and more and more investors are looking at cushioning their future permanently vide investing in real estate. But what are they looking for? Schools for their children, access to good infrastructure, amenities including entertainment, eateries and health facilities, and interestingly, just spae
To think, jog, walk their pets, host barbecues and meditate. Sharing his take on this, Wachiuri said, 'that is why we do it very differently at Optiven. Our customers can attest that they have experienced the difference through the green spaces we offer including jogging tracks, children parks, meditation corners and the basics of what others call value additions'.
Amidst the new normal that is Covid 19, however life must continue and real decisions that affect the future must be made. While adjustments will advise the new normal, the best we can do is just that, do our best to make the best decisions.
Even when things seem tough, there is always a way out as has been the case with customers who have taken up offers by Optiven Limited with affordable projects such as Rafiki Gardens among others. https://www.optiven.co.ke/properties/rafiki-gardens-kangundo-road/
At the end of the day, there is a light at the end of the tunnel, and it all starts with the step you take today. After all, a journey of one thousand miles, begins with one step.
By Catherine Khasoa
Catherine serves as Lead for Public Relations and Media Liaison at Optiven Limited.
Want to be part of the Optiven Family. Get in touch with Optiven Today
Tel: 0790 300300 / 0723 400500
Email: admin@optiven.co.ke
George Wachiuri Blog: www.georgewachiuri.com
YouTube: https://bit.ly/2VdSuFJ