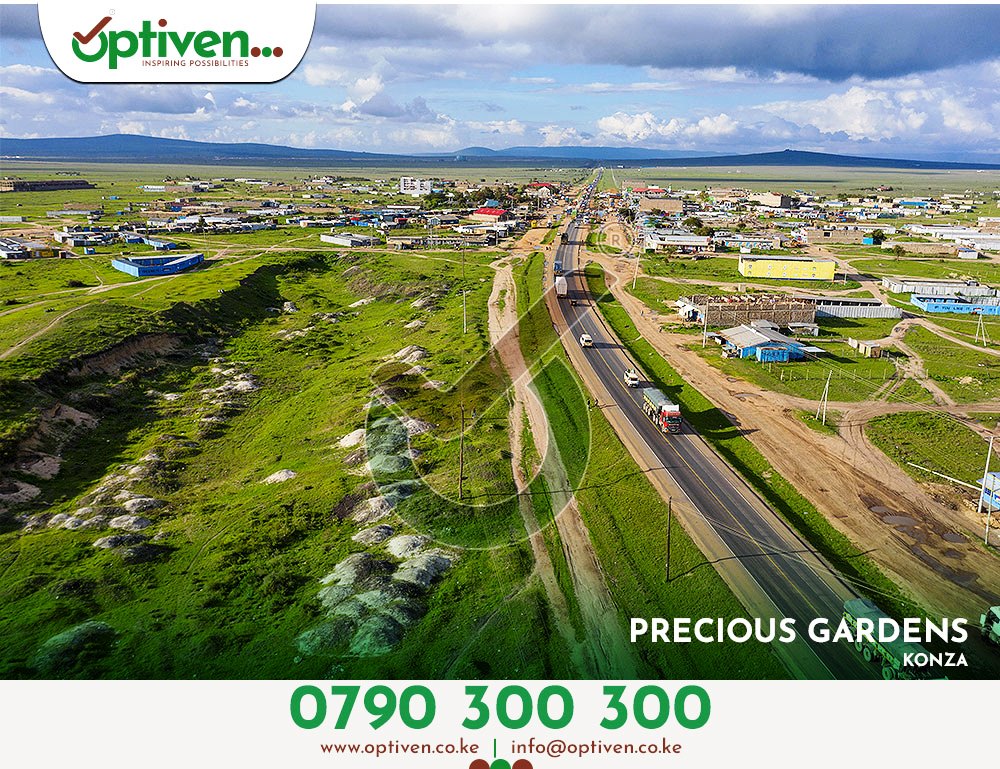 The place of corporate infrastructure in any locality is key to it's development. Such development is headed to Precious Gardens by Optiven where the proposed Isinya-Konza Road is expected to benefit the project. The development courtesy of the government is set to open up the surrounding areas to different opportunities.
The freehold project is a ready to build project where Optiven has ready title deeds for the project as well as a marking fence and internal murram roads on the project. And there is more at Precious Gardens! The neighbourhood is characterized by Inspiring Views of the surrounding Hills. The proximity of the area to Konza City is also slowly turning to one of the best places to build your residential house due to proper views to Konza Technopolis City.
Have you completed your payment for your property at Precious Gardens? If yes, keep it here for great updates of what is happening on the ground!
For more information call, sms or whatsapp us today on