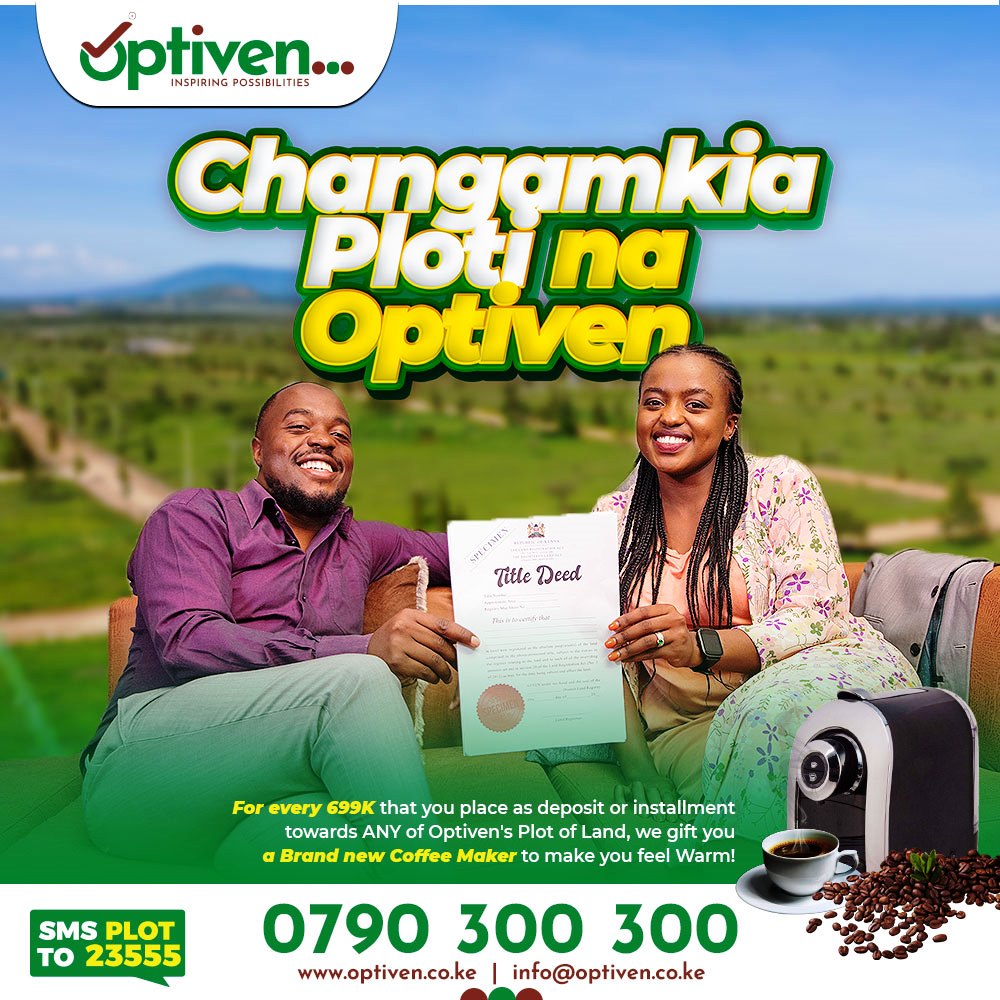 As the year turned to it's middle side, this June 2022, Optiven was at it again, this time rewarding its customers with coffee makers for their investment. Customers were given the opportune time to make new investments or redeem their payments for investments already done.
The new campaign dubbed #ChangamkiaPlotinaOptiven will reward all investors redeeming or investing a lump sum payment of 699,000 shillings. And for every investment of each investor will walk away with the coffee maker. The campaign targets investments in the vast portfolio of the Optiven properties including Celebrations Gardens in Kitengela ; The Great Oasis Gardens in Nanyuki Laikipia County, South Lake Villas in Naivasha, and Peace Breeze Gardens in Konza, Machakos County among others.
The #ChangamkiaPlotinaOptiven comes soon after the #KamataPlotNaOptiven which ran through the month of May and rewarded customers with a cash back payment of 10,000 shillings for every investment of 349,000 shillings. Optiven Real Estate has continued to catalyse the investment in real estate by it's customers to better their options of investment while at the same time providing state of the art products and services to champion social economic transformation across the board.
---
Invest with us
Tel: 0790 300 300
Email: info@optiven.co.ke