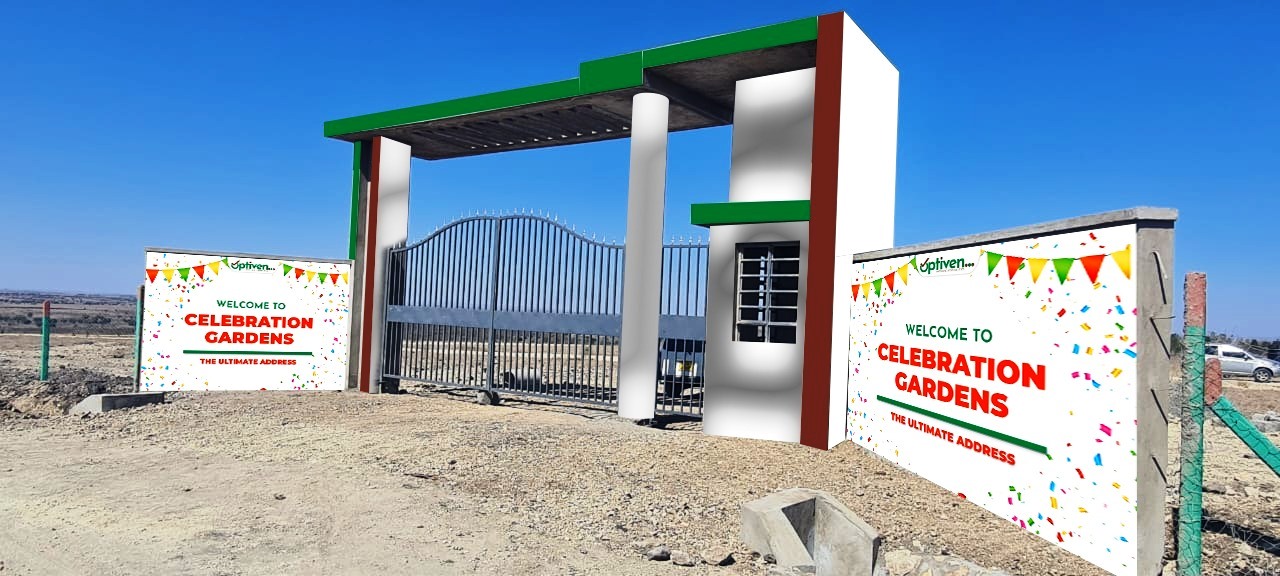 The entry at the Kitengela-based Celebrations Gardens by Optiven is now complete – yes, CELEBRATIONS GATE is here! This is one of the top value additions that were promised at the project which was launched on 8th September 2021 with pomp and aplomb.
The project which is within proximity of the Oloika Community is also home to Nkasiri Adventure Park, the African Inland Church in Oloika, as well as families that have built and settled in the area. Celebrations Gardens continues to be pampered by planting of trees along all the well-labelled internal streets, water piping along the streets and water provision with the area for the borehole already marked out.
Security is now emerging as a key delivery for the value additions now that the new gate is done as the fence across the perimeter is also done. The neighborhood at Celebration Gardens by Optiven is fully developed including with gated communities, schools, churches and residential homes. Take our challenge and book a site visit us at Celebration Gardens today.
To invest at Celebration Gardens by Optiven,
Kindly Share>>