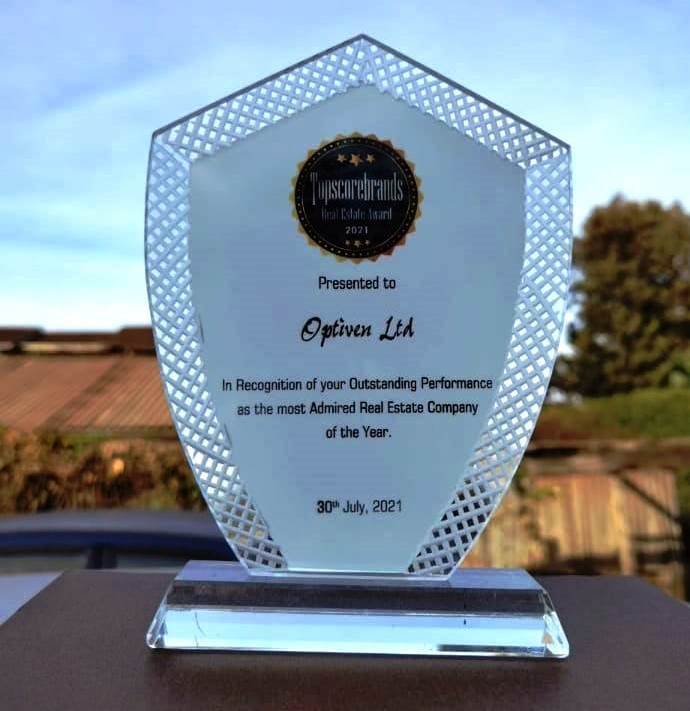 As the words of Anthony G. Oettinger allude, time surely flies like an arrow. 2021 began just the other day, and 2022 is a glimpse away. At Optiven Limited, we have witnessed tremendous blessings this year. We are excited that the success we planned at the incept of this year has come to pass. We have been able to sell out several projects, launch new plots of land, run successful media campaigns, and, to cap the year off, host the GoGreen Awards, just to mention a few highlights. Certainly, we have made more strides towards empowering and transforming our society socially and economically.
---
#KwamuaJanuaryNa21K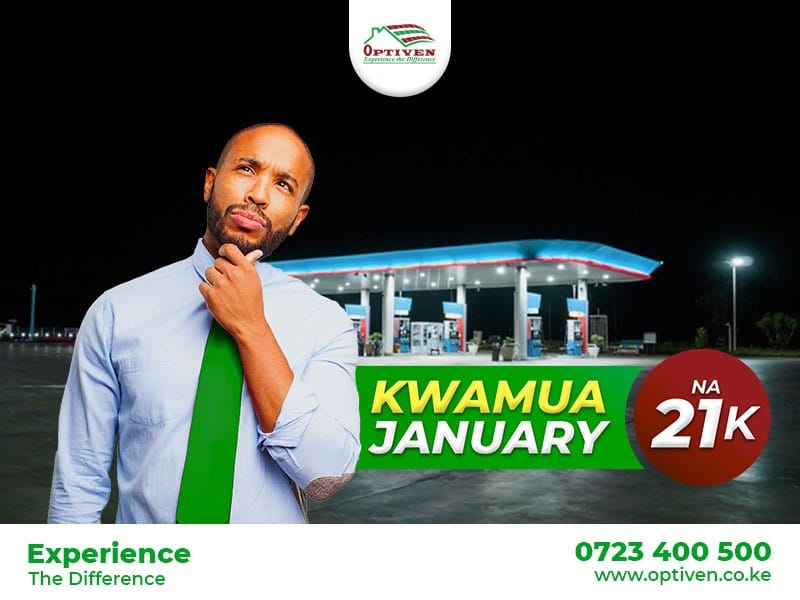 In January, we hosted the two-week #KwamuaJanuaryNa21K campaign. Through this campaign, our real estate arm rewarded the customers by paying KSH 21000 for buying any plot of land within our portfolio. We trust that this campaign was a blessing to our clients and the company at large. Additionally, this month saw the launch and the successful sell-out of the Malili – Wisdom Gardens project. We are grateful to all our customers who invested in this curtain-raiser project for 2021.
Towards the end of January 2021, we kickstarted the #GoGreenNaOptiven campaign through Optiven Foundation. The flagship of this campaign was our partnership with Kajiado County Government and Ngatatoek local administration, where we took part in a clean-up exercise and an environmental tutelage.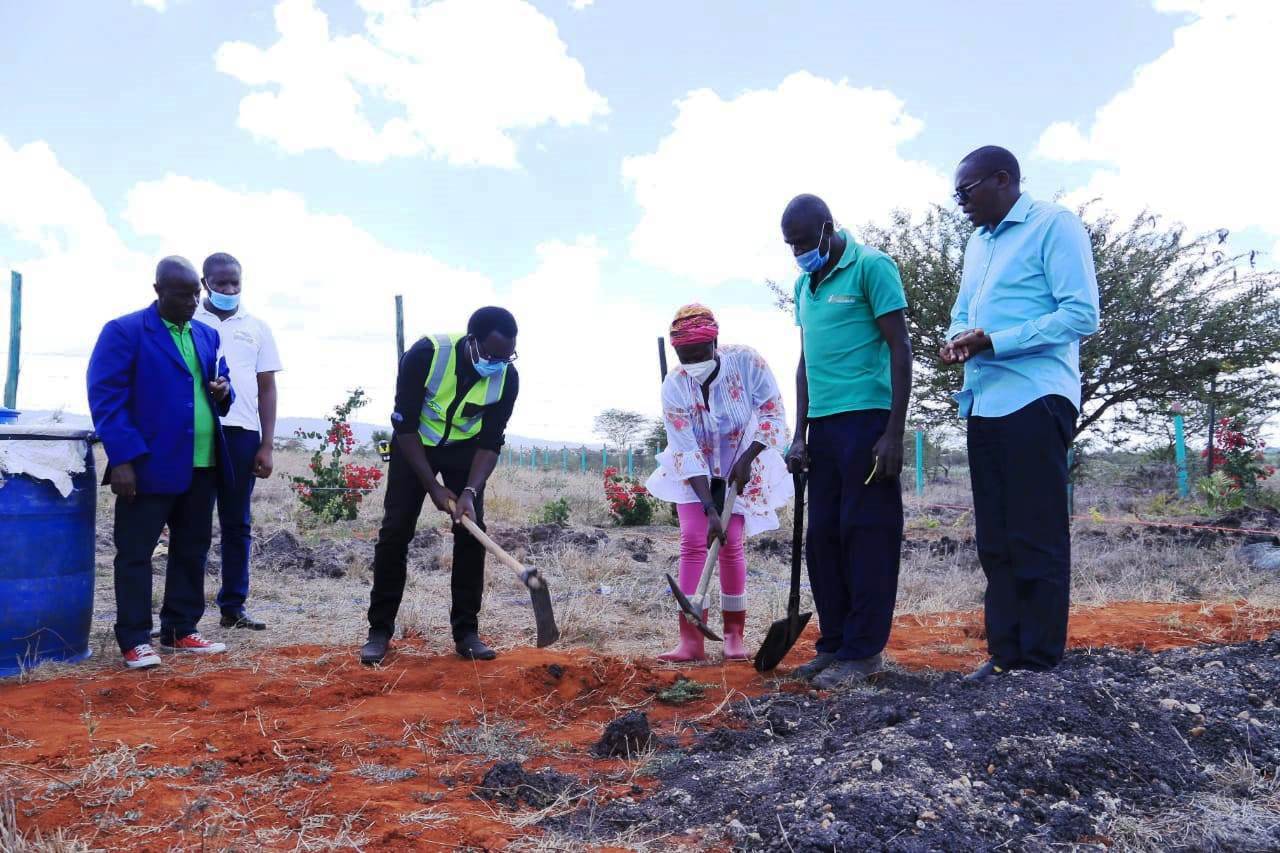 In a bid to conform with our flagship product that is transformed value-added plots, our Real Estate arm turned Garden of Joy's vision into a reality. We delivered tremendous value additions, superseding our initial projections. The gated community now features solar-lit internal streets, a thousand trees, water, and guests from all over wowed by the transformations. We hosted a groundbreaking ceremony jazzed up with color and laughter at Garden of Joy. An investor from Germany was on the ground to begin her home. In attendance were our CEO, George Wachiuri, and fellow investors.
---
The #14KindaLove Campaign

Being the month of love, we rolled out the #14KindaLove from January 2021 to February 22nd, 2021. This Valentine's campaign saw our customers receive instant KSH 14000 payments of up to KSH 500000 for any of our properties. It also encouraged lovers to gift their significant others a plot from our projects. Still, in the mood of Love, the Optiven Foundation arm shared compassion at Don Orione School for the mentally challenged by planting trees under the GoGreenNaOptiven initiative.
---
Love and Winners Gardens Launch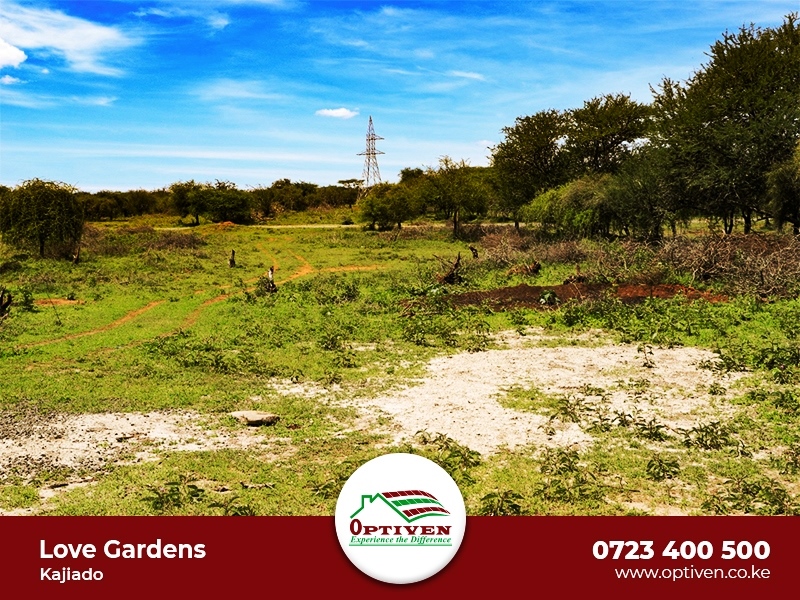 We launched Love Gardens at the outskirts of Kajiado County in February. Additionally, this month saw the rebrand of Shekinah Gardens to Love Gardens ready for your bungalow rentals, among other investments. PMC Estates, one of our subsidiaries, partnered with us to add value to this plot's investors at the beginning of March 2021.
---
Pata Pasaka Na Optiven Campaign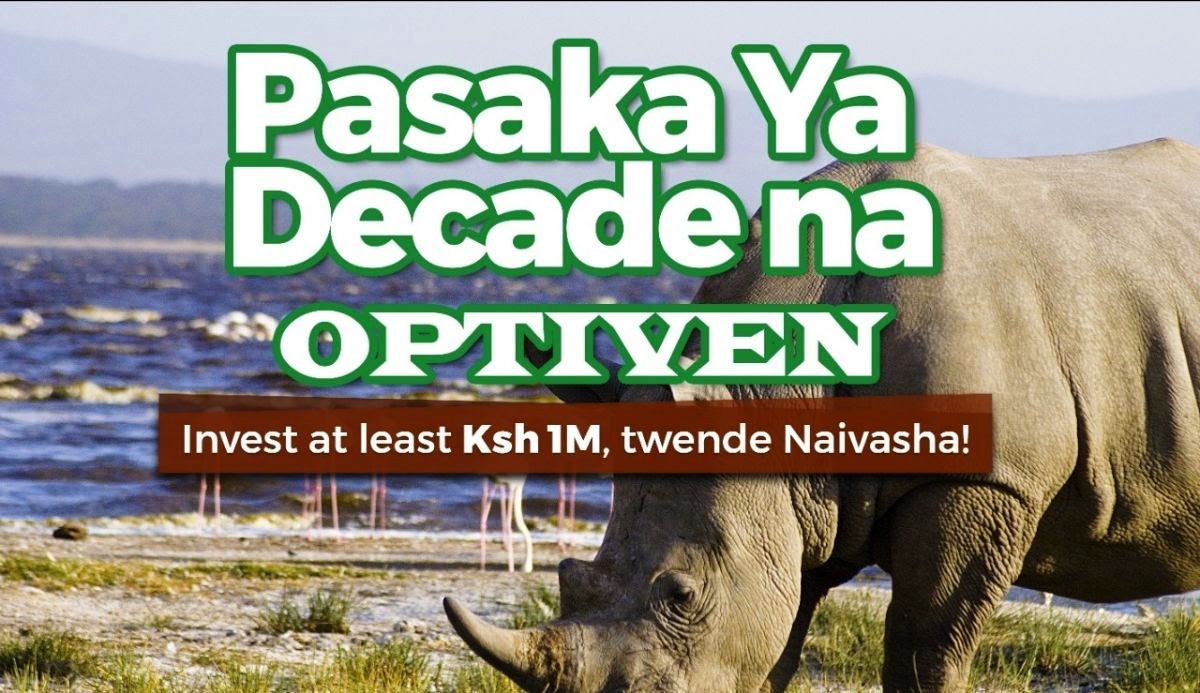 This offer ran parallel with the #PataPasakaNaOptiven campaign that rewarded customers an instant KSH 16000 for every KSH 700000 redeemed or new property purchase. Ten lucky builders in Love Gardens received several goodies from us, including building materials.
The Optiven Foundation, under the Soaring Eagles Scholarship Program (SESP), assessed and mentored the community of PCEA Mahutia, Kiamuri, and Rware Secondary Schools. Additionally, we celebrated International Women's Day 2021 at Langata Women's Prison through the Foundation with different special donations.
---
Optiven in NSE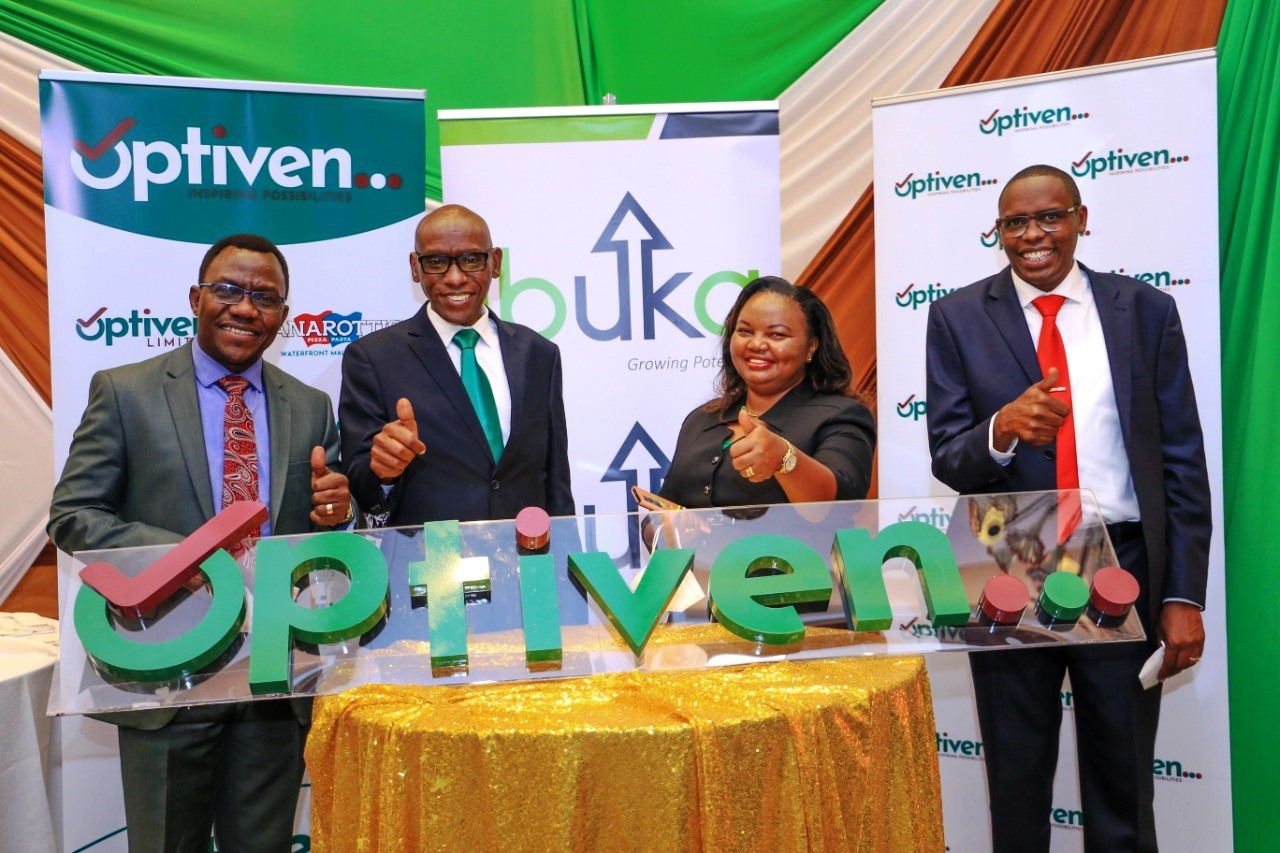 The month of April marked our twenty years of selling land and transforming the lives of others. Our twenty years in the real estate space have witnessed immense growth in projects and the inception of our strategic business units (SBUs). Today, we stand proud for leaving footprints in the hospitality, philanthropy, construction, and water sectors.
In a spectacular event that trended countrywide under #OptivenJoinsIbuka, our CEO, George Wachiuri, launched the new identity of Optiven Group. April 29th also saw us join the NSE's Ibuka Incubation program. Our partnerships with Lynn Ngugi, then of TUKO, and the Stanbic Bank were among our other strides.
---
Launch of Projects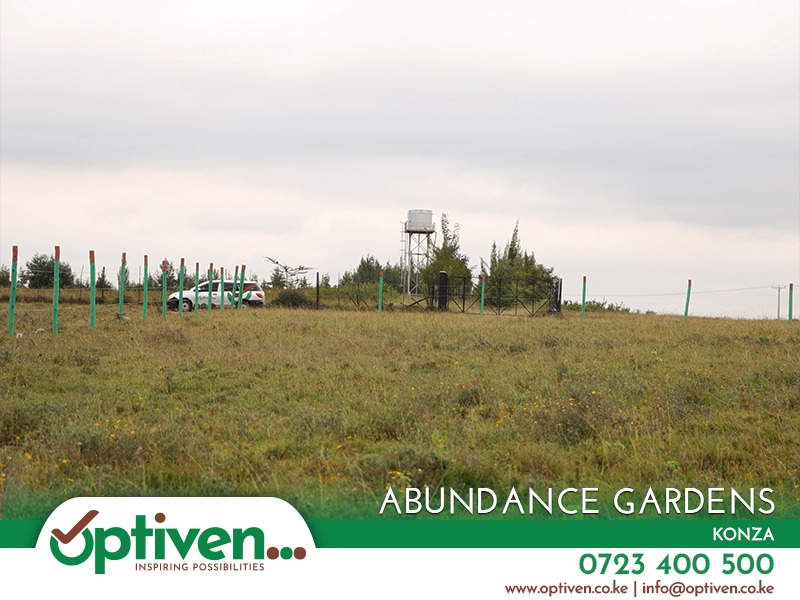 Following the successful sell-out of Prosperity Gardens, we launched two other projects in Konza, including Vision Gardens which is sold out and Abundance Gardens. In our blessings galore, we also launched Success Gardens in Thika. To top it off, we unveiled the #JishikieSmartphoneNaOptiven campaign in June to gift our customers with instant smartphones.
---
Go Green Awards 2021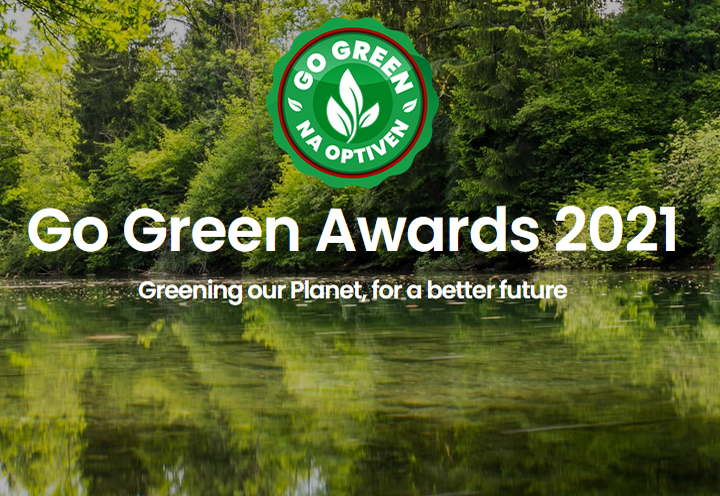 In pomp and color, we, through Optiven Foundation, unveiled the GoGreen Awards 2021 alongside the awards' website. The initiative activities have benefitted public spaces. Public schools, health centers, and roadsides.
---
Ngarisha Na Optiven Campaign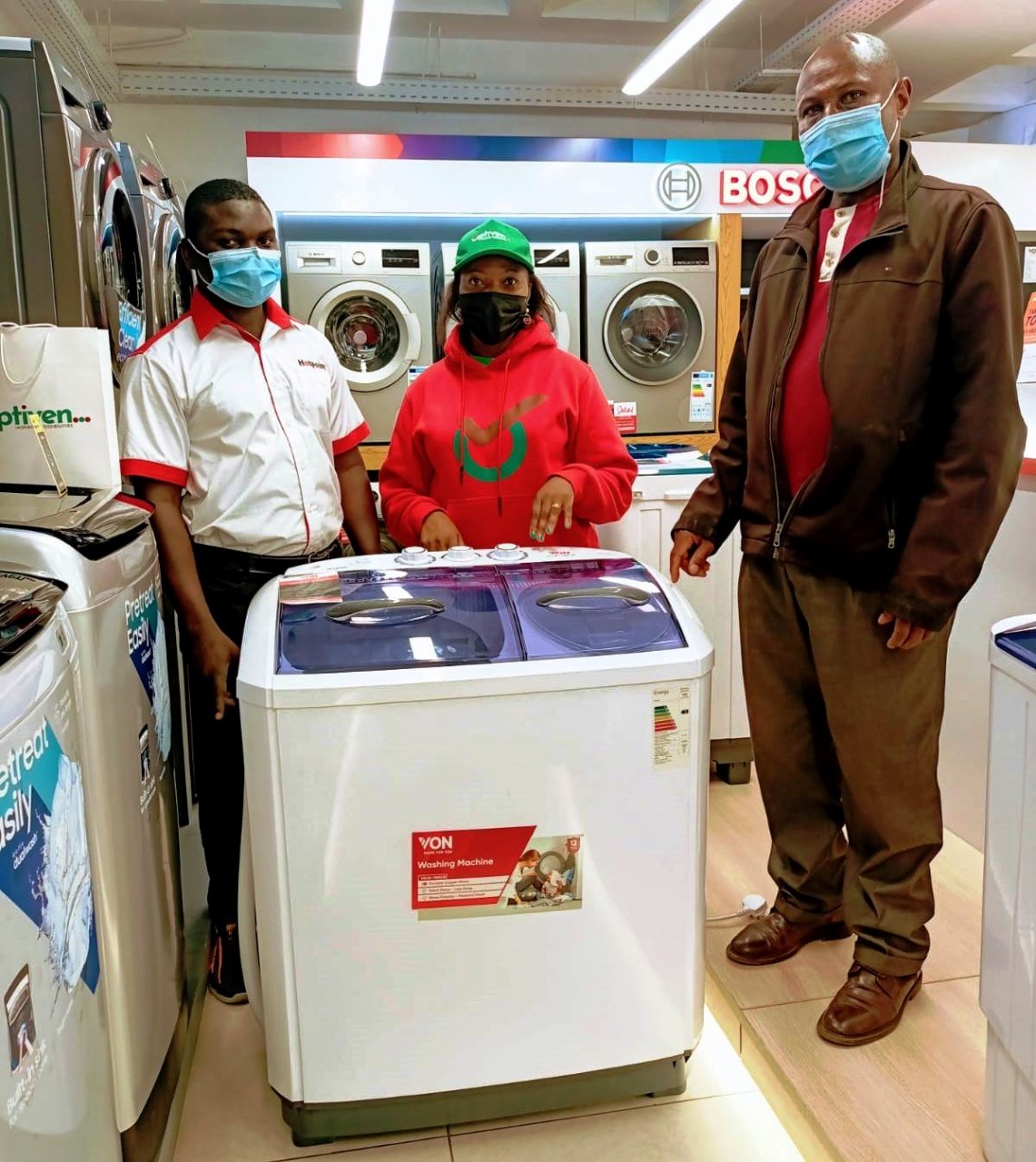 August offered yet another opportunity for our customers to reap from our surprises. The #NgarishaNaOptiven campaign saw our lucky customers walk away with a washing machine. True to our name, we launched another project in September in Kitengela, dubbed Celebration Gardens, convened by our CEO.
---
Launch of Furahia Na Optiven Campaign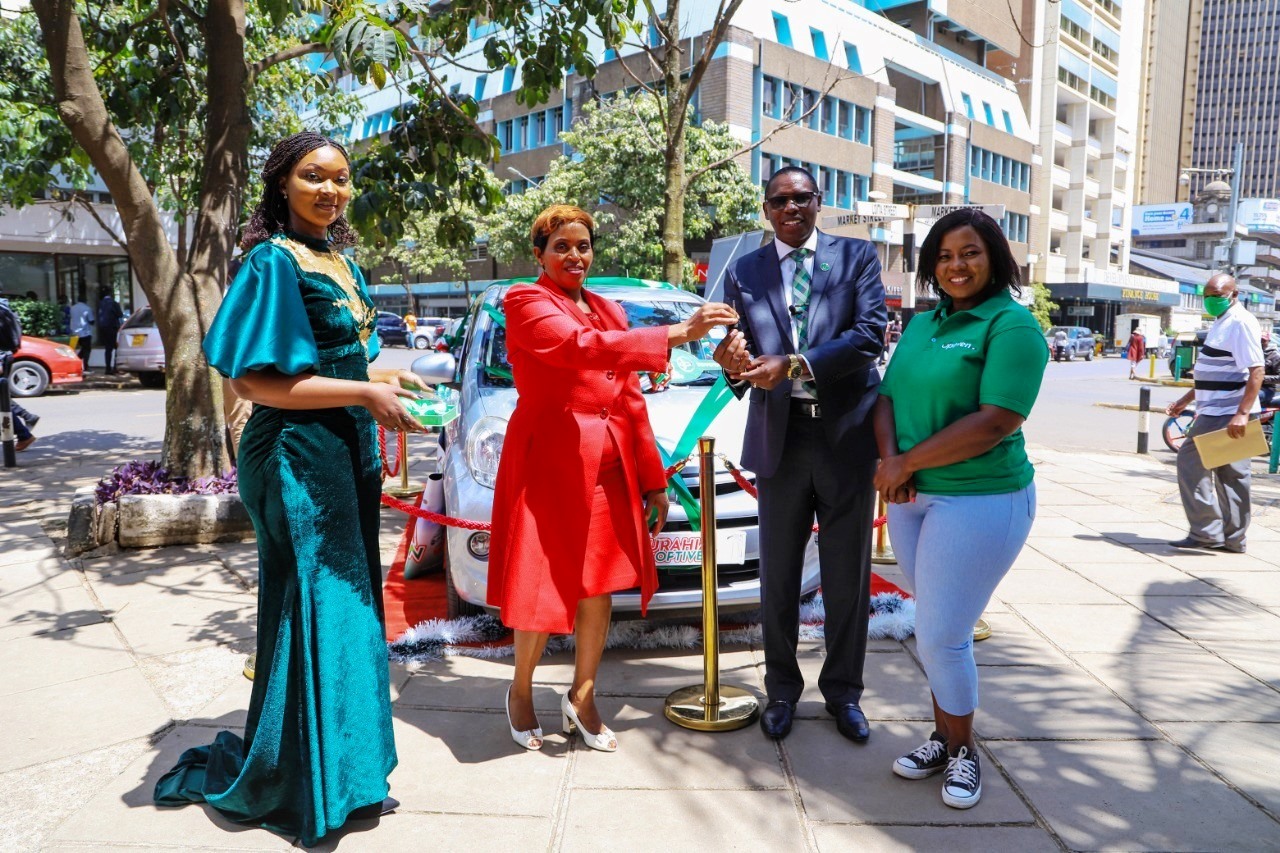 We launched Kenya's biggest real estate campaign, #FurahiaNaOptiven, at the Sarova Stanley on October 1st. The campaign has certainly revolutionized the reward systems in the real estate sector, with lucky customers winning plots of land, cars, and fantasy holidays, among other prizes. The campaign ended on December 31st, attracting local and diaspora investors; joyful about winning the prizes. We successfully aired several episodes of the campaign on NTV.
---
Awards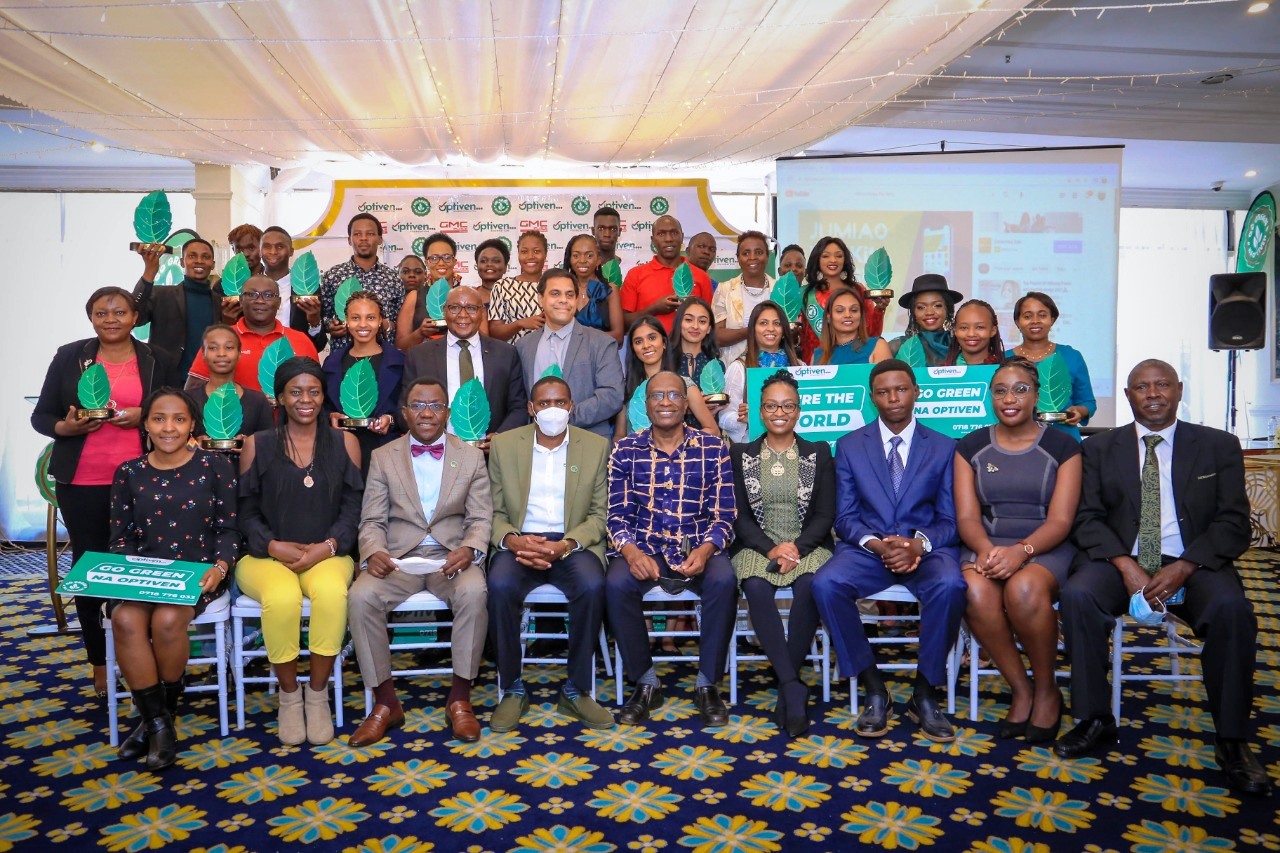 Notably, this year we bagged several awards in addition to the many others in our collection. According to Top Score Global Awards 2021, we were the Most Admired Real Estate Company of the Year 2021. We also scooped a whooping three trophies at the National Business Leadership Awards (NABLA Awards). Apart from garnering all the above recognition and awards, we successfully hosted our very own GoGreen Awards.
The awards attracted several environmentalists and environmental fanatics nationwide, including the Principal Secretary (PS) for the Ministry of Environment and Forestry, Dr. Chris Kiptoo. Additionally, we were graced by our chief guest, Executive Director Centre for Environmental Action, and Chairman at Friends of Karura Forest, Prof. Karanja Njoroge, 's attendance and speech at GGA2021.
---
Property Launches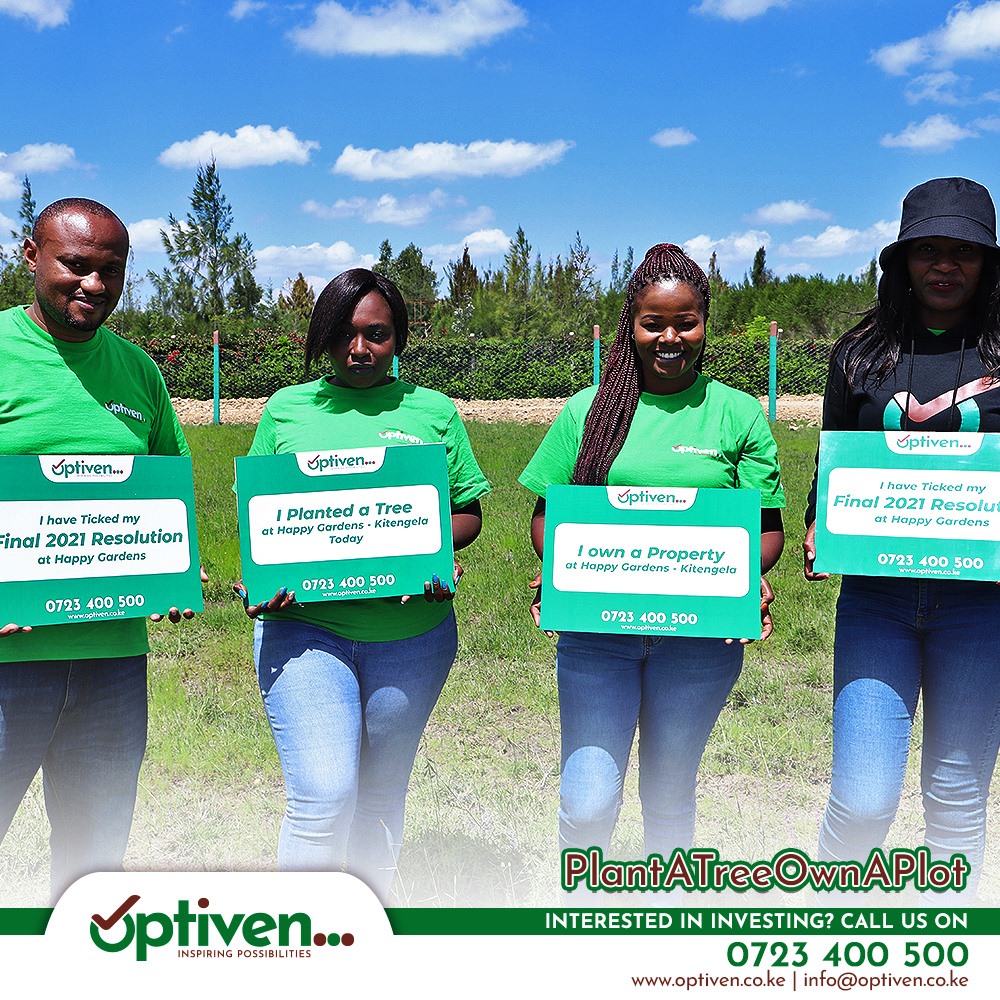 Towards the end of 2021, we successfully hosted two-property open days and two property launches. We saw the inception of Wema Gardens-The Place of Good Tidings to the market in Naro Moru and Precious Gardens in Konza. The two are already attracting multiple investors. We hosted Happy Gardens and Celebration Gardens open days, respectively.  Our CEO marked the end of the year by hosting the "Happy Gardens Green Day" at Happy Gardens, Kitengela. The event saw the successful planting of 300 trees.
Despite the inhibitions that COVID 19 has continued to broach by the day, we have certainly adapted to the new normal. We are grateful to our staff, customers, and other stakeholders, and uttermost to God, for the success that we have achieved this far. We look forward to optimizing our ventures again in 2022.
Kindly Share>>